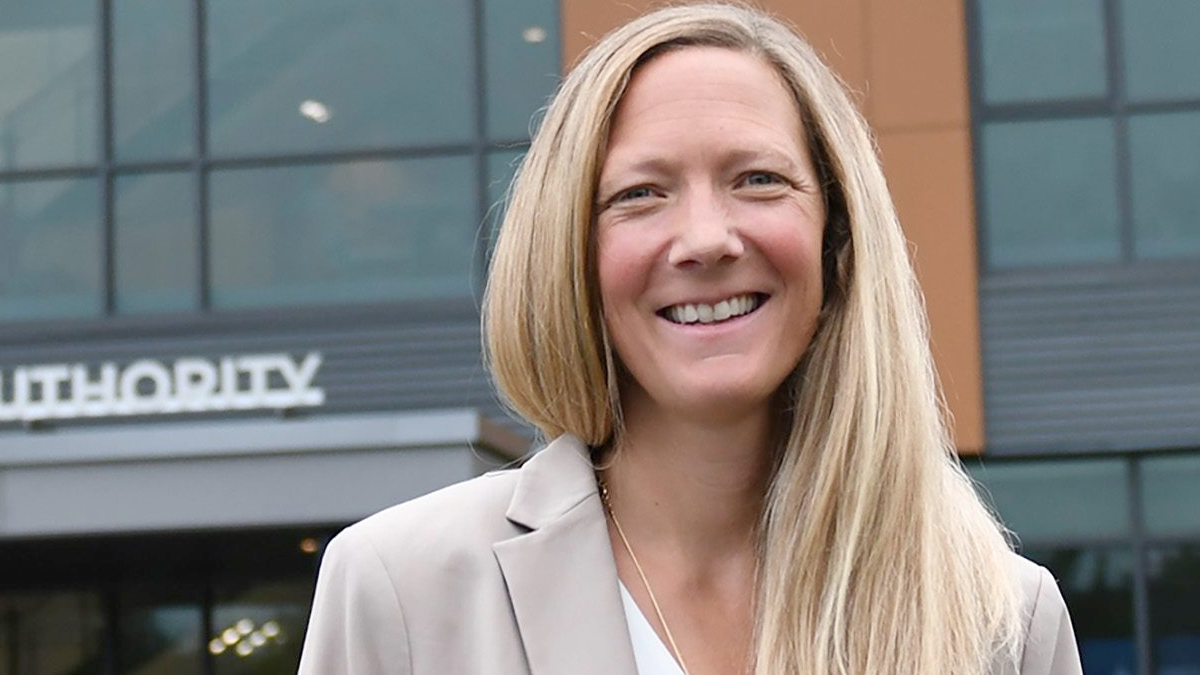 Olympic luger Ashley Walden has been named as the next president and chief executive officer of the New York State Olympic Regional Development Authority, succeeding Mike Pratt who will retire after 38 years with the organization.
Walden joins the Olympic Authority after serving as executive director of the Adirondack Sports Council, where she promoted sports and athletic development in the region. Walden organized the 2023 Winter World University Games, a multi-sport collegiate event that involved over 50 countries and approximately 600 universities. Prior to that, as director of sport and operations for USA Bobsled and Skeleton, Walden led a recruiting and development effort for both sports to support growth and top performance for the athletes.
Walden won two silver medals in the mixed team event at the FIL World Luge Championships in 2004 and 2005. She was eighth in the women's singles luge at the 2002 Olympic Winter Games in Salt Lake City.
"I am thrilled to add my congratulations to Ashley and I am excited to work with her in this role as CEO of the Olympic Authority," said Kelly Skinner, United States Olympic and Paralympic Committee vice president of Olympic high performance. "Her strong experience in competitive sport and sport administration will be great for the region, and for all of the athletes — current and future generations — who live and train there."
The Olympic Authority's directors voted to appoint Ms. Walden following a multi-month search.
"Ashley's accomplishments, first as an athlete and now as an executive, run parallel," Olympic Authority Chair Joe Martens said. "She sets ambitious goals, overcomes challenges, and inspires others to reach their full potential. I have no doubt she will do that as the Olympic Authority's President & CEO, following in Mike Pratt's giant footsteps."
Pratt has been the Olympic Authority's president and chief executive officer since February 2017. During his tenure, New York invested more than $600 million in the Olympic Authority facilities to help reposition the region as a global winter sport destination. The major transformations and modernizations include Mt. Van Hoevenberg, the Olympic Center, the Olympic Jumping Complex and the Olympic Authority's three ski areas — Belleayre Mountain, Gore Mountain and Whiteface Mountain.
"Congratulations to Ashley Walden, who brings dedication, leadership and deep sports knowledge to the Olympic Regional Development Authority," New York Governor Kathy Hochul said. "I want to thank Mike Pratt for his 38 years of dedication and leadership of the Olympic Authority, which have been among the best in the Olympic Authority's history. Building on the state's recent generational investments in our Olympic facilities and the successful FISU 2023 World University Games, the future of winter sports in New York State is bright."
In addition to its six venues in the Adirondacks and Catskills, the Olympic Authority manages the Lake Placid Olympic Museum and Lake Placid Conference Center. The organization also owns the U.S. Olympic and Paralympic Training Center, the U.S. Luge Association facility and the Olympic Authority's Corporate offices, all in Lake Placid.