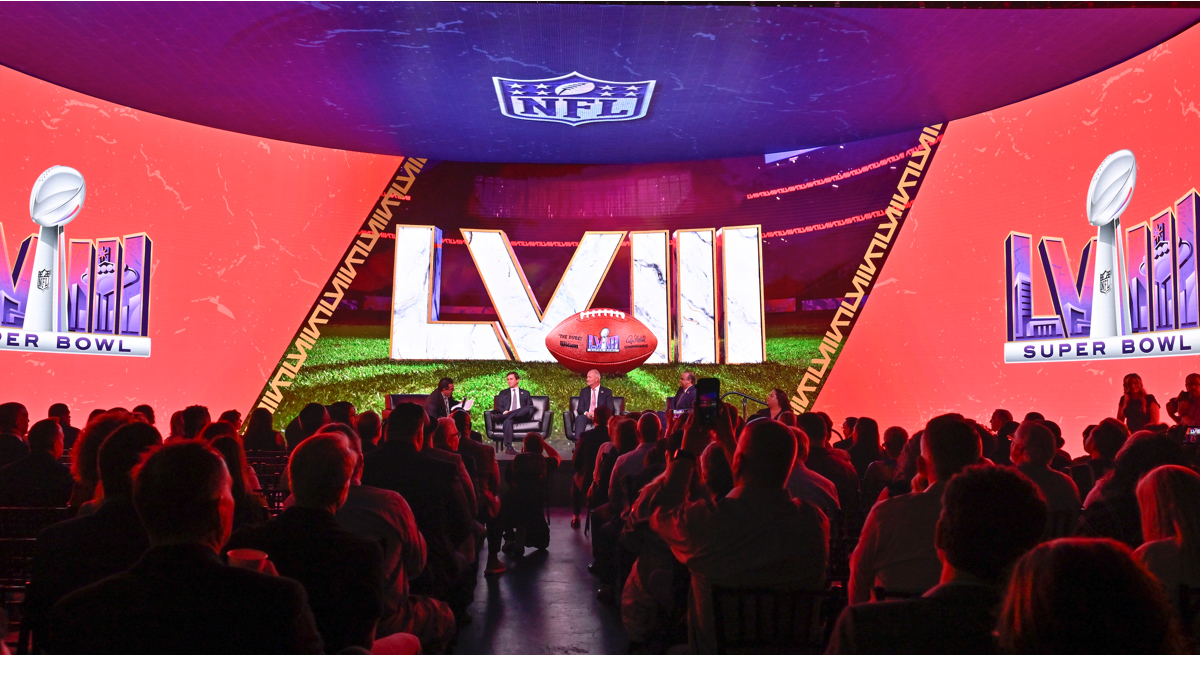 Super Bowl Opening Night, the fan-first kickoff for Super Bowl week in February, will be held at Allegiant Stadium on February 5, 2024, in Las Vegas, the first time the NFL has used the game venue for the event.
That announcement was one of several made by the league and Las Vegas Super Bowl LVIII Host Committee on Wednesday to preview the activations and more scheduled for when the Super Bowl heads to Sin City for the first time. Super Bowl week begins February 5, 2024, with the opening night event. Fans can get in for $30 and take part in activities including photo opportunities, merchandise from NFL Shop and autographs from players.
"We are thrilled to bring Super Bowl LVIII to Las Vegas," said Peter O'Reilly, NFL executive vice president, club business, major events, and international. "This city is a capital of sports and entertainment, always providing an incredible high-energy atmosphere for our events. We look forward to continuing the work with our local partners to provide an extraordinary experience for the Las Vegas community and show fans around the world what this city has to offer."
The major fan activation, the Super Bowl Experience, will be hosted at Mandalay Bay Convention Center from February 7–10, 2024. Dubbed the "NFL's interactive football theme park," the festival offers fans the opportunity to collect autographs from current players and legends, shop for merchandise and participate in interactive games and youth football clinics. Super Bowl Experience will also feature photo opportunities with the Vince Lombardi Trophy, a 40-yard dash against NFL players on LED screens and a Super Bowl display showcasing all 57 Super Bowl rings.
"There's more to come, but based on what we've seen so far through the Host Committee, there's going to be something for everyone, whether it be the casual fan, or the diehard fan that goes to every single Super Bowl," said Sandra Douglass Morgan, vice chair of the Host Committee and president of the Las Vegas Raiders. "Today gave a sneak preview of what some of the amazing experiences are going to be in different areas, whether it be entertainment, food, sports or family fun."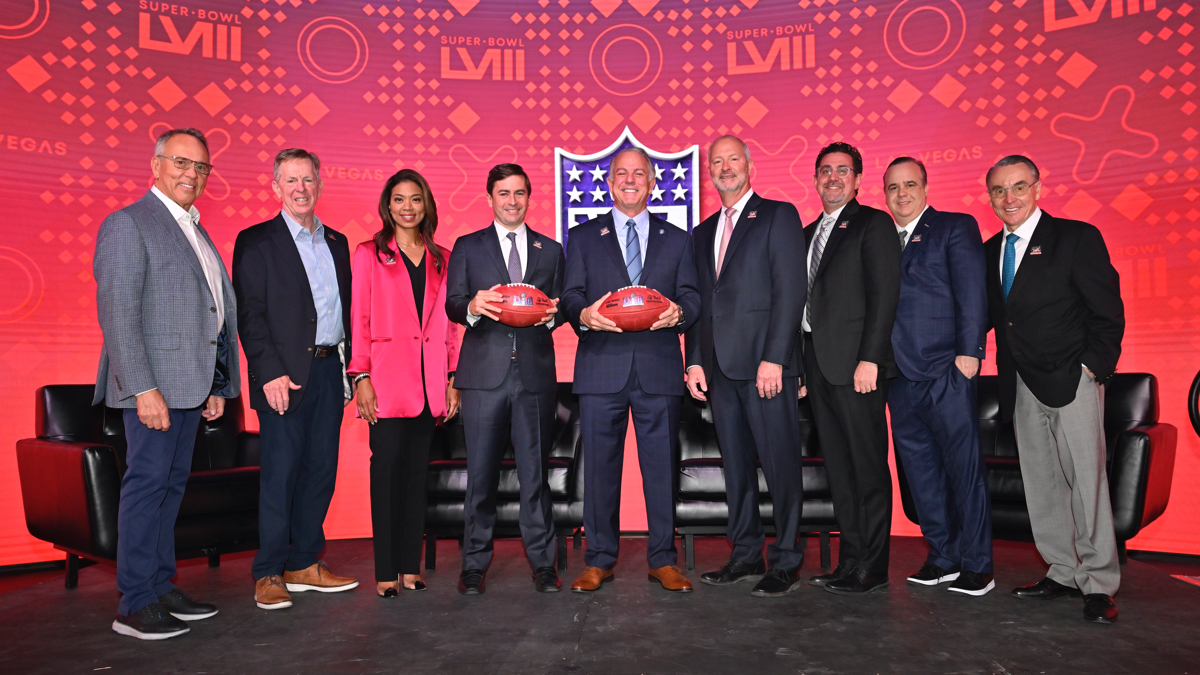 Notable community events leading to the Super Bowl include a sports equipment, book and school supply donation project called Super Kids-Super Sharing, which will take place at Pearson Community Center starting in January 2024. The Pearl Theater at Palms Casino Resort will host the 25th Annual Super Bowl Soulful Celebration on February 7 and the Taste of the NFL will take place at the Keep Memory Alive Event Center in downtown Las Vegas on February 10. The Super Bowl Breakfast will be held at Caesars Palace, also on February 10.
The NFL headquarter hotel will be at Caesars Palace, serving as the league's home base while in Las Vegas.
"This (press conference) confirms how excited the community is about hosting the Super Bowl in Las Vegas," said Sam Joffray, president and chief executive officer of the Las Vegas Super Bowl LVIII Host Committee. "When you see the turnout of the media for this press conference, and feel the excitement from the local media, it reassures me how excited this destination is to host. When we put out a call for volunteers, we had 15,000 people sign up in advance when we launched the program, and then we had 9,000 of them go through every step of the process within a week."