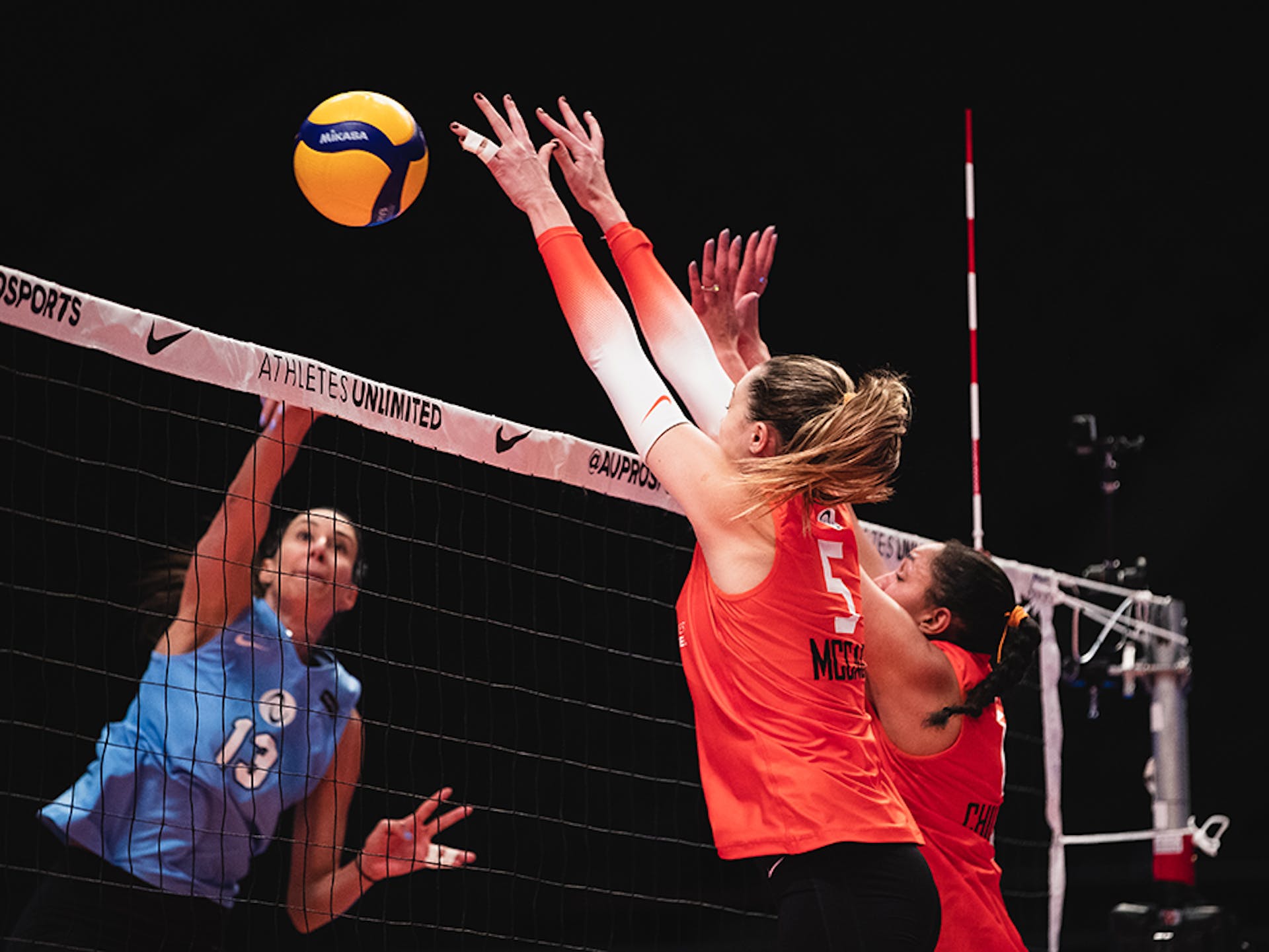 Athletes Unlimited Volleyball is expanding in 2023 with a new media rights agreement with ESPN for its third championship season in the fall along with a new exhibition in the spring that will feature a team of AU athletes traveling across the U.S. to play a series of exhibition matches against top college programs.
"Volleyball is clearly gaining in popularity, both in terms of participation as well as fan interest at all levels. As the only professional league in the United States, we're excited to expand Athletes Unlimited Volleyball to give more people access to the highest level of the game," said Cassidy Lichtman, director of sport for Athletes Unlimited Volleyball. "It's amazing to see industry leaders like ESPN recognize the value of the sport and invest in its future. The Exhibition Tour is a great opportunity to reach the many volleyball fans across the country at the collegiate and youth levels and it will be really special for our athletes to go back to the places and programs that set them on the path to their professional careers."
In October and November, the full 30-match championship season will air exclusively live on ESPN's television networks and ESPN Plus, an expansion of Athletes Unlimited's relationship with ESPN, which exclusively carries its softball and lacrosse competitions. ESPN's coverage of Athletes Unlimited Volleyball in the fall will complement its coverage of NCAA women's volleyball at the same time of year.
The Athletes Unlimited Volleyball Exhibition Tour will begin March 23 and run through April 21. It will feature a roster of 15 players visiting University of Louisville, Ohio State, University of Minnesota, University of Wisconsin, University of Texas, Baylor University, Howard University and Penn State, as well as the Windy City Qualifier in Chicago for exhibition matches. In addition to the matches, Athletes Unlimited athletes will visit local clubs, schools and community events, host clinics and other activities geared towards promoting the sport and building excitement about the Athletes Unlimited Volleyball championship season in the fall.