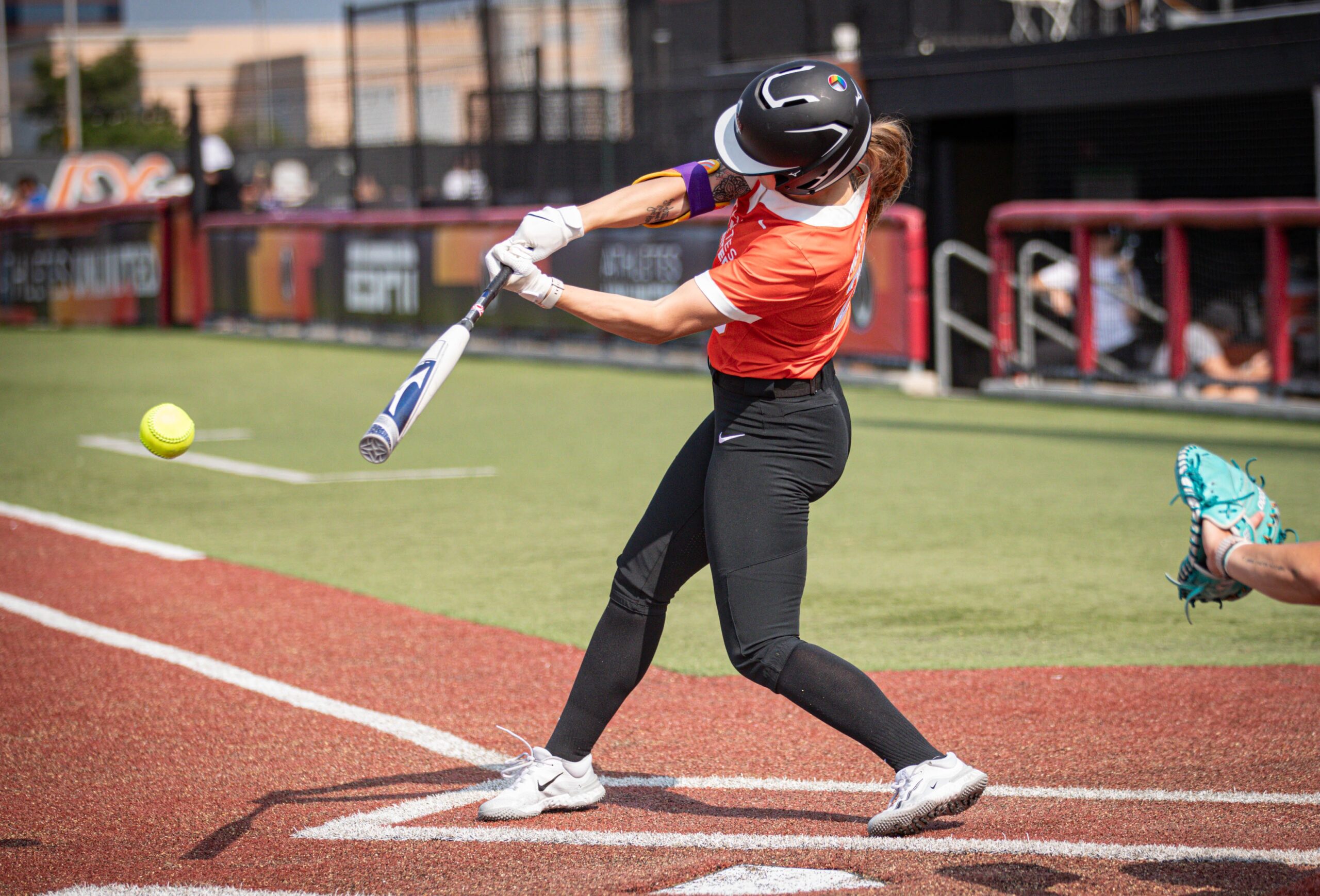 Athletes Unlimited will bring its AUX Softball competition to Wichita, Kansas, for the first time in the summer of 2024 to start what the league calls a multi-year agreement.
"Bringing the premier women's professional softball league to Wichita is an exciting win," said Josh Howell, vice president of sports development at Visit Wichita. "We are very proud that Athletes Unlimited Pro Softball has selected our city as host to this prestigious event."
Wilkins Stadium, home of Wichita State softball, will play host to 18 games across two weeks. The venue is set to embark on a $19.85 million renovation project at Wilkins Stadium. A lead gift of $1.5 million was recently announced for Phase 1 of a master plan, which will begin in the spring of 2024. Over the past two years, Wichita State has invested over $2 million to include new lights, batting cages, third base dugout and an artificial playing surface.
"Wilkins Stadium is a world-class softball venue and everyone at Wichita State and Visit Wichita has been so eager and enthusiastic about bringing AU Pro Softball to their community," said Athletes Unlimited Senior Vice President and Director of Sport for Softball Cheri Kempf. " We are thrilled to make this commitment and call Wichita home for AUX Softball."
AUX Softball was in Rosemont, Illinois, for the 2023 season and in 2022 was in San Diego. Athletes Unlimited softball uses a scoring system that recognizes both team and individual play. At the end of the season, the player leading in the standings is crowned champion.
"We are thrilled to host Athletes Unlimited over the next two summers at Wichita State University and Wilkins Stadium," said Wichita State Director of Athletics Kevin Saal. "This is another opportunity for our fans to showcase their support on a national stage, not only for Sydney, but for the sport of softball within the community of Wichita."
Former Wichita State star and three-time All-American Sydney McKinney has signed on to compete in the 2024 competition alongside former Olympians and other world-class athletes. The full roster, game schedule and broadcast details will be announced at a later date.
"Wichita State and Wilkins Stadium are connected to some of my fondest memories as a softball player and I'm so excited to be able to come back home as a professional with AU Pro Softball alongside the world's top players," said McKinney. "The Athletes Unlimited format is truly unique and I can't wait to see Wichita fans fill the stadium next summer to enjoy it."