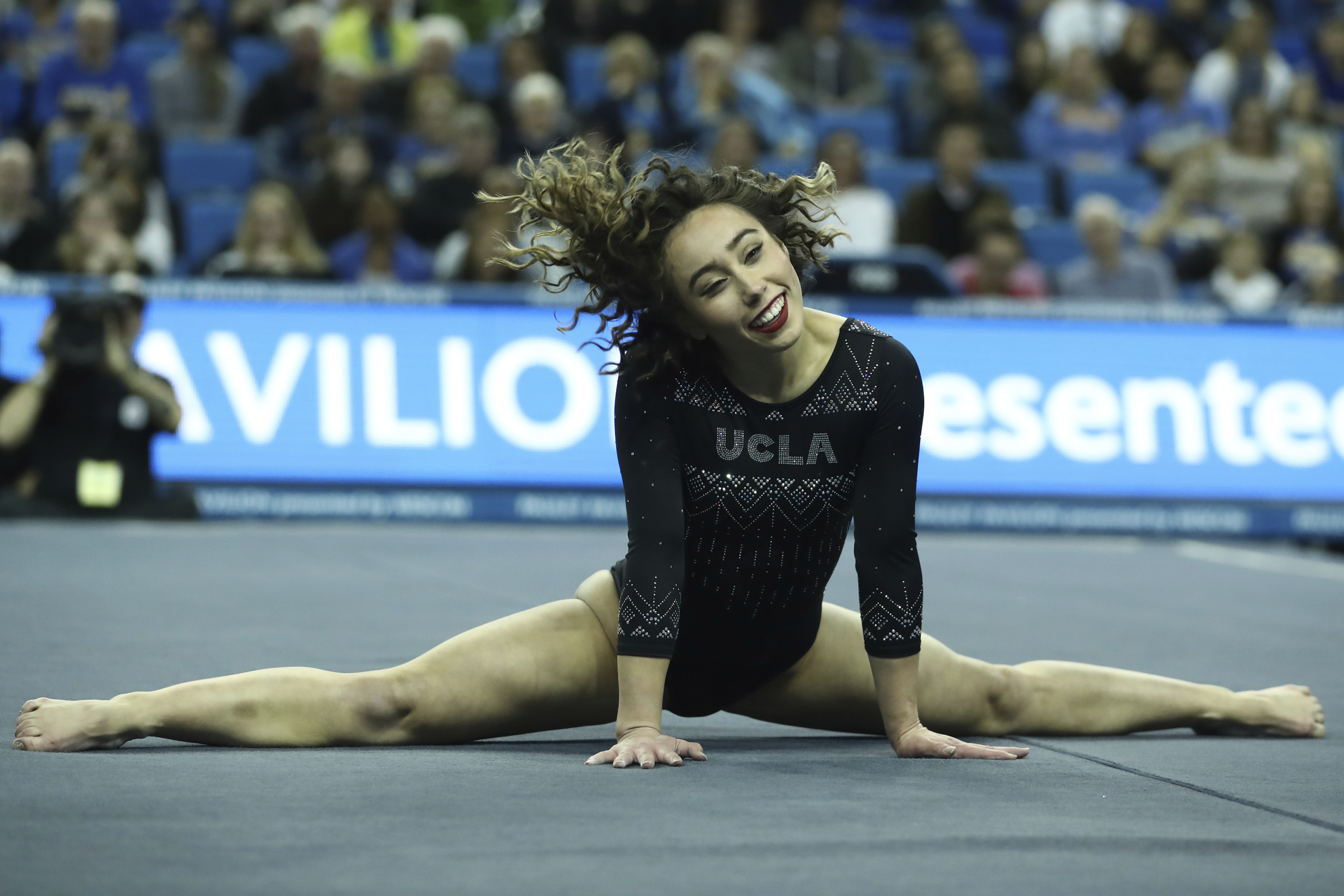 Named after the Roman goddess of the dawn and conceived as a way to celebrate women's sports, the inaugural Aurora Games are scheduled to take place August 20–25 in Albany, New York. The sports festival will feature more than 125 professional athletes competing in six sports—basketball, tennis, figure skating, gymnastics, ice hockey and beach volleyball—on six consecutive days at Albany's Times Union Center in a Team Americas vs. Team World format that will be broadcast on ESPNU and Eurosport.
A festival called FanZone will also be held at the Albany Capital Center, which is attached to the Times Union Center by a walkway. FanZone events will include athlete clinics; food, music and other entertainment; an exhibition of elite-level table tennis; and a series of "Conversations with Champions."

The idea for the Aurora Games came from veteran sports-industry professional Jerry Solomon, CEO of StarGames (and the husband of Olympian Nancy Kerrigan). It was during the 2016 Olympic Summer Games in Rio, where he was representing Kayla Harrison—the Olympic gold medalist in judo—that he noticed that the women athletes were doing better than the men and yet the men were still getting the bulk of the coverage.
"I said to a few people that it seemed like it might be the right time for an all-women's event," Solomon said. So he started thinking about how a women's sports festival might look.
The first decision he made was to set all of the sports events in one place that could be turned over from one sport to the next to the next. "I didn't want to make it more difficult by dealing with multiple venues and transportation and closing streets, etc." said Solomon. "So we chose sports that could be played indoors and in an arena by professional women athletes."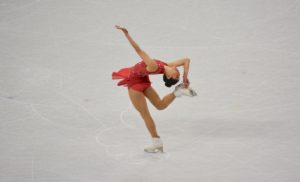 Once the Teams Americas vs. Team World concept was formulated, Solomon brought in superstar athletes Jackie Joyner-Kersee and Nadia Comaneci as honorary captains and consulted with experts from each sport to determine which athletes should be included. (All will be compensated for their involvement.) Among the bigger names that have committed are former UCLA gymnast Katelyn Ohashi, whose perfect 10 floor routine last year was a viral internet sensation; figure skater Mirai Nagasu, the first U.S. woman to land a triple axel at the Olympics; fellow figure skater Ashley Wagner, the three-time U.S. national champion; beach volleyball's top team of April Ross and Alix Klineman; and in tennis, Wimbledon champion Garbine Muguruza and BNP Paribas Open champ Bianca Andreescu.
Single Location
The next decision was the location. Solomon had discussed the event with a number of people before contacting Bob Belber, general manager of the Times Union Center, an SMG facility. Belber was someone Solomon had worked with previously, so "I called Bob and asked him if one of the SMG buildings might be appropriate and he said, 'It's perfect for Albany,'" Solomon recalled. Solomon had not been considering the city but Belber mentioned that Albany had a new convention center—the Albany Capital Center—and that the Times Union Center had just completed $30 million in renovations.
"The fact that they built this convention center—and that it is attached by a walkway—was really important," said Solomon. "The setup gives the event a festival-like atmosphere."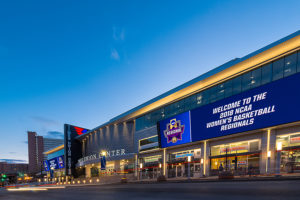 It was also important that the Times Union Center could handle the logistics of six sports in six days. "He knows our building and what our capabilities are when it comes to going from tennis to basketball or from figure skating to beach volleyball," said Belber. "You have to know what you're doing and we do, having hosted events that range from NCAA men's and women's basketball tournaments to Elton John concerts."
Belber pointed out that not only are the two buildings connected but there is a third venue available as part of Albany's Capital Complex: the outdoor Empire State Plaza, which will be used for the welcome event.
"We are very eager to showcase what Albany is all about," said Jill Delaney, president and CEO of Discover Albany, who said the city and county have embraced the Aurora Games and have already been looking into how they might continue to host the event.
Solomon said while originally he envisioned the biennial event moving around and has had some discussions with possible sites, he is also talking with Albany County about a number of possibilities, including building a state-of-the-art training and research complex for women in sports.
Honoring Women's Sports
This feeds into one of Solomon's goals for the event—to celebrate the rich history of women's sports—which is why the trophy for whoever wins the Team Americas vs. Team World format is named after the legendary Babe Didrikson Zaharias. "This isn't something that just came about with women winning the (FIFA Women's) World Cup," Solomon said. "There is a deep history of women's sports that needs to be appreciated, understood and celebrated."
And that celebration is already resonating with the younger generation. Delaney pointed out that her daughter is excited about attending events—and so is her son. "He's been begging me for tickets to the tennis," said Delaney. "It's not just girls who want to see this event, it's everyone."