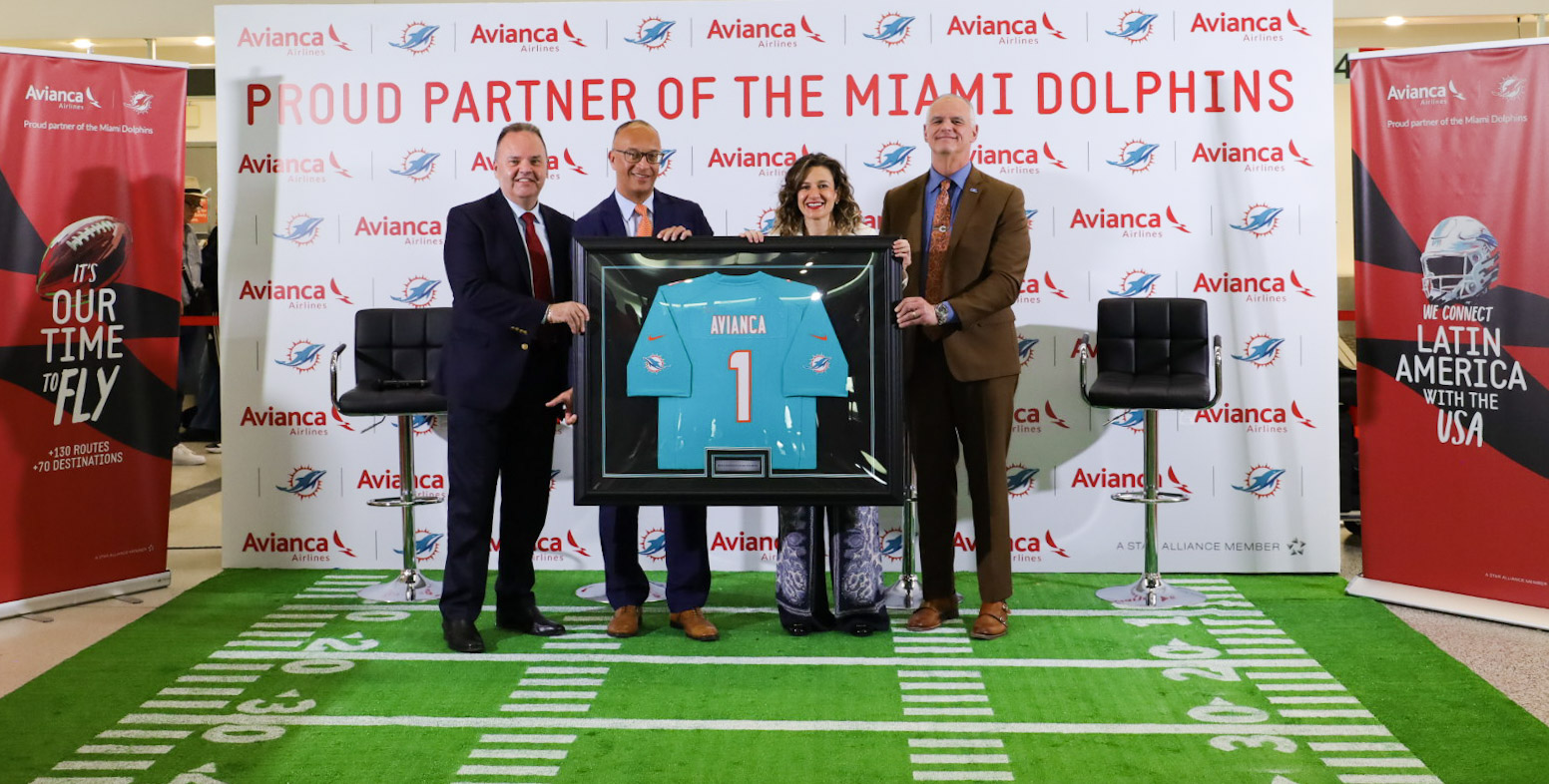 Latin America carrier Avianca Airlines has announced a new three-year partnership with the Miami Dolphins.
The partnership gives Avianca branding on in-stadium LED ribbon boards and score clock branding at Dolphins home games at Hard Rock Stadium. Additionally, Avianca will host game day plaza activations and game entitlement for select away games.
"We are elated to partner with Avianca in support of our engagement with Dolphins fans in Latin America and beyond," Miami Dolphins Vice President of Corporate Partnerships Katharine Bohlmann said. "With a shared commitment to the South Florida and Latino community, this collaboration will contribute to the expansion of football in addition to elevating the fan experience, bringing the sport to new horizons."
The partnership was announced at Miami International Airport featuring executives from both organizations. Since 2013, Avianca has been a supporter of over 22 sports initiatives throughout Colombia, Costa Rica and El Salvador. With more than 103 years of continuous operations since 1919, Avianca has one of the largest airline operations in Latin America with 130 routes and 3,800 weekly flights.
"For the past 100 years we have dedicated ourselves to being the best at what we do," said Manuel Ambriz, Avianca's chief commercial officer. "That is the magic that makes it possible, both in sports and in Avianca, to achieve the extraordinary, and this collaboration with the Miami Dolphins demonstrates it."