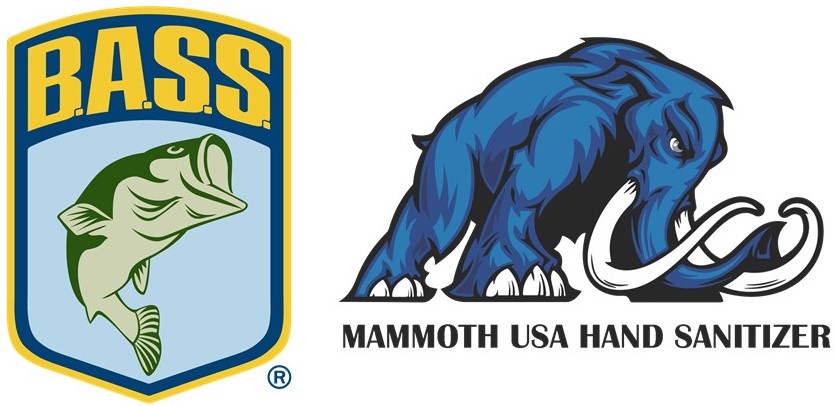 In what could be seen as a sign of the times, B.A.S.S. has signed a new brand of hand sanitizer as the "Official Sanitizer Product of Bassmaster." The deal partners Mammoth Hand Sanitizer, a product released in April from Blackbird Products Group, known for its Mammoth Coolers, and the professional bass fishing circuit just as the Bassmaster Tournament Trail prepares to resume events.
"B.A.S.S. is committed to making our events both fun and safe for everyone involved," said Bruce Akin, B.A.S.S. chief executive officer. "We are so proud to have Mammoth join us to offer hand sanitizing stations at events as well as all-natural sanitizing products for anglers and staff beginning with our Bassmaster Elite event at Lake Eufaula."
Introduced in April, Mammoth Hand Sanitizer is manufactured in the United States and features USDA-certified organic ingredients. According to the company, the product is formulated to meet international standards for alcohol-based hand sanitizer use in medical settings, and is proven to kill 99.9 percent of germs without the harmful ingredients found in other products.
"The Mammoth family takes great pride and satisfaction in having the opportunity to work with such a strong and conservation-driven organization as B.A.S.S.," said Mike Hannigan, chief executive officer of Blackbird Products Group. "Mammoth looks forward to assisting B.A.S.S. in ensuring safe and enjoyable events for anglers, spectators and staff."
Mammoth has some familiarity with the sport as the brand sponsors Elite Series angler Bill Lowen. "We felt this was a natural extension and a great opportunity to introduce our sanitizer product and assist B.A.S.S. in locking down their needs for a U.S.A.-made product that has been challenging to find in the current retail environment," said Bob George, director of sales and marketing for Mammoth.
In restarting its events, B.A.S.S. intends to follow each state's mandates on crowd sizes and public spaces and will monitor federal guidelines to ensure competition and fan activities can resume safely.