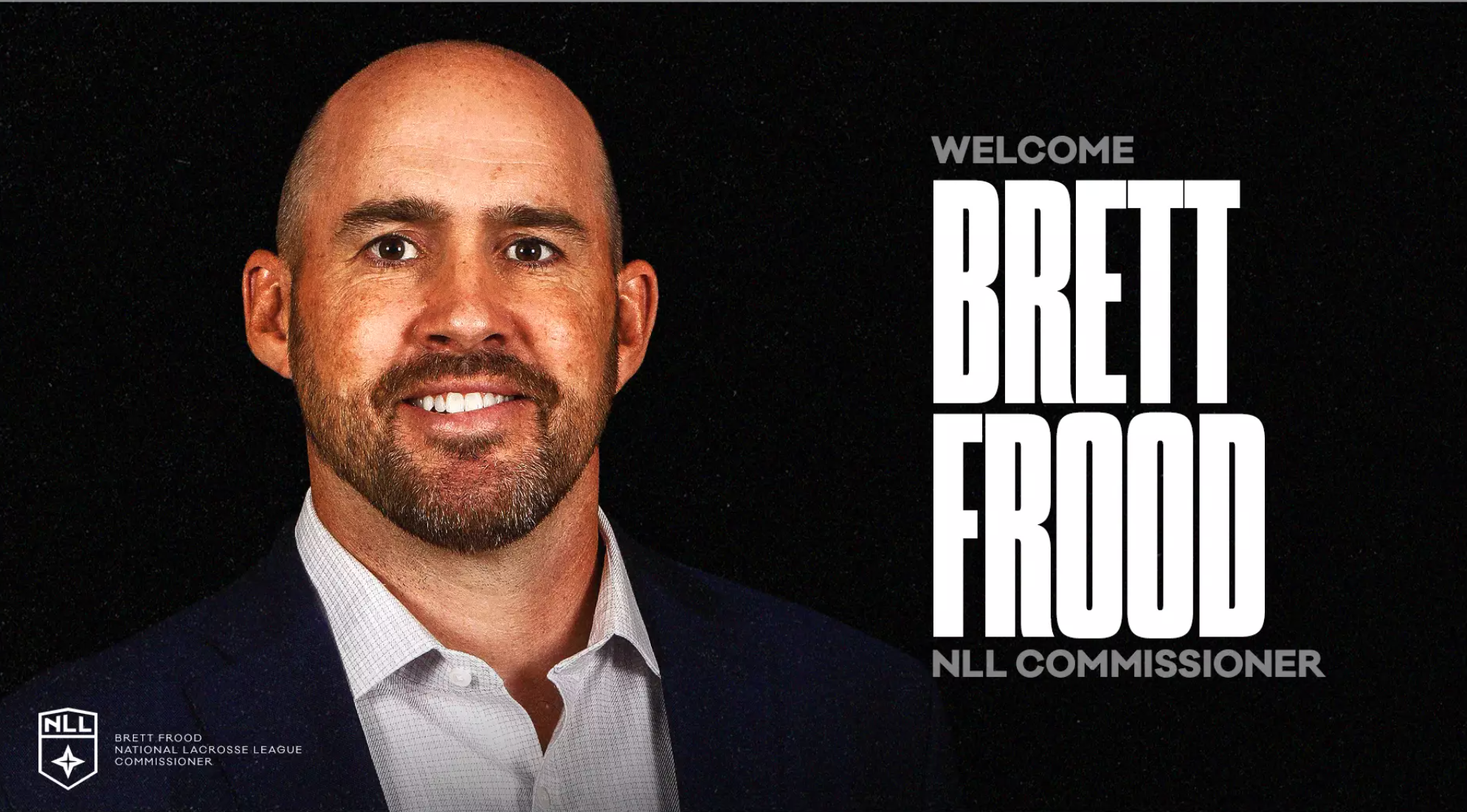 The National Lacrosse League has named Brett Frood as commissioner.
Frood joins the NLL from Stewart-Haas Racing, where he has served as president of the NASCAR team since its inception in 2008.
Frood led all business initiatives for the championship-winning Stewart-Hass Racing organization, which is co-owned by NASCAR Hall of Famer Tony Stewart and industrialist Gene Haas.
"Brett Frood has known success at every turn of his career, from playing lacrosse at a championship level at Brown to building out one of the most successful properties in sports at Stewart-Haas Racing," said Matt Hutchings, chief operating officer and executive vice president at Kroenke Sports and Entertainment, owner of the NLL Champion Colorado Mammoth, and chairman of the NLL Board of Governors. "That combination is both unique and perfect to lead the National Lacrosse League in the accelerated growth period that we are currently in and will now continue and expand under his leadership."
Frood will begin his new role with the NLL on September 1. He becomes the fifth commissioner of the league since its relaunch in 1997.
"I am humbled and energized to be able to work alongside a group of motivated and sophisticated owners and organizations to continue to cultivate the best product in professional sports," Frood said. "The NLL provides such a unique opportunity to marry my professional and personal passions and grow enterprise value amongst all its constituents."
A native of Elbridge, New York, Frood played lacrosse at his undergraduate alma mater, Brown University, where he was a multi-year starter, team captain and two-time Ivy League champion for the Bears. He led the team in scoring as a senior.
Frood has remained in the sport since, coaching youth lacrosse and the Cannon School varsity team, the 2022 NCISAA Division I State Champion in North Carolina. He is also the head coach and college recruiting director for the Carolina Miners 2024 Boys Elite Team.