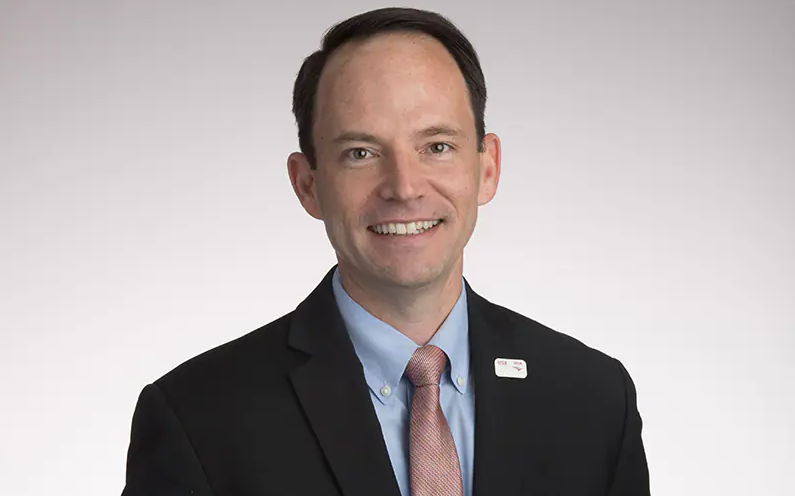 Rocky Harris, who has been chief executive officer of USA Triathlon since 2017 and overseen the national governing body's rise in recent years, will join the United States Olympic and Paralympic Committee as chief of sport and athlete services. In the new role, he will oversee athlete service programming — inclusive of athlete mental and physical well-being — Olympic and Paralympic sport performance, national governing body services, sport operations and collegiate partnerships.
"I am honored to take on this important role and bring my experience in the Olympic and Paralympic movements, collegiate athletics and professional sports, and my passion for helping Team USA athletes achieve greatness to the USOPC," said Harris. "NGBs play a vital role in both identifying, developing and supporting athletes and growing sport in the United States, and the responsibility to take an active role in working across summer and winter NGBs, including our internal paralympic NGBs, is not a charge I take lightly. We have an incredible opportunity ahead of us on the road to Paris, Milan-Cortina and then a home Games in Los Angeles, and I can't wait to get to work with the USOPC team – a group that is as passionate, dedicated and proficient as any in the world – and our NGB partners to ensure Team USA athletes are fully successful and fully supported."
Harris will start in early September and will be based in Colorado Springs. Harris joins the USOPC from USA Triathlon where as CEO he oversaw on- and off-field success and organizational advancement. At the 2020 Olympic and Paralympic Games, U.S. athletes led all countries with seven combined Olympic and Paralympic triathlon medals. Harris enhanced the organization's commitment to supporting athletes at all skill and experience levels and empowering them to be successful both in the sport and beyond.
"Throughout the search process, Rocky distinguished himself as a leader in the field of athlete support, NGB operations and collegiate partnerships and, through his experience, has proven that he is well positioned to help build the most comprehensive human performance program in our organization's history," said USOPC Chief Executive Officer Sarah Hirshland. "He's an ardent champion for both the Olympic and Paralympic movements and has a record of building programs that support athletes holistically. This is an exciting time for Team USA."
Harris will be tasked with optimizing sport performance and athlete well-being. He will lead teams designated to work on NGB operational excellence, competitive results, USOPC training centers, safety and security programs, sports medicine, operations and logistics for participation in the Olympic, Paralympic, Pan American, Parapan American and Youth Olympic Games. He will also collaborate with stakeholder groups including the USOPC's Athletes' Advisory Council, national governing bodies Council, the U.S. Center for SafeSport, U.S. Anti-Doping Agency, the U.S. Olympians & Paralympians Association and the NCAA.
"As a Paralympian in the sport of paratriathlon, and as a board member at the USOPC, I couldn't be more excited to have Rocky taking on this critically important position," said Brad Snyder, three-time Paralympian and eight-time medal winner (2012, 2016, 2020). "I have seen firsthand, and have benefited directly from, Rocky's care for athletes, passion for sport excellence, and tireless work ethic. I have immense respect for Rocky and I'm thrilled that the entirety of Team USA will be able to benefit from his exceptional leadership."
Harris developed and implemented USA Triathlon's first elite athlete service program and led an expansion of participation by putting an emphasis on making women's triathlon an NCAA championship sport. He also launched Project Podium, which develops young male elite athletes with the goal of helping them achieve medal performances in the Olympic Games while allowing them to get an education from Arizona State University.
In 2018, USA Triathlon initiated the Paratriathlon Resident Team to provide a full-time environment for elite paratriathletes at the U.S. Olympic & Paralympic Training Center in Colorado Springs. USA Triathlon also implemented parity measures to ensure each member of the 2022 Toyota U.S. Elite Paratriathlon National Team received direct athlete support stipends equal to the funding awarded to the athletes on the U.S. Elite National Triathlon Team.