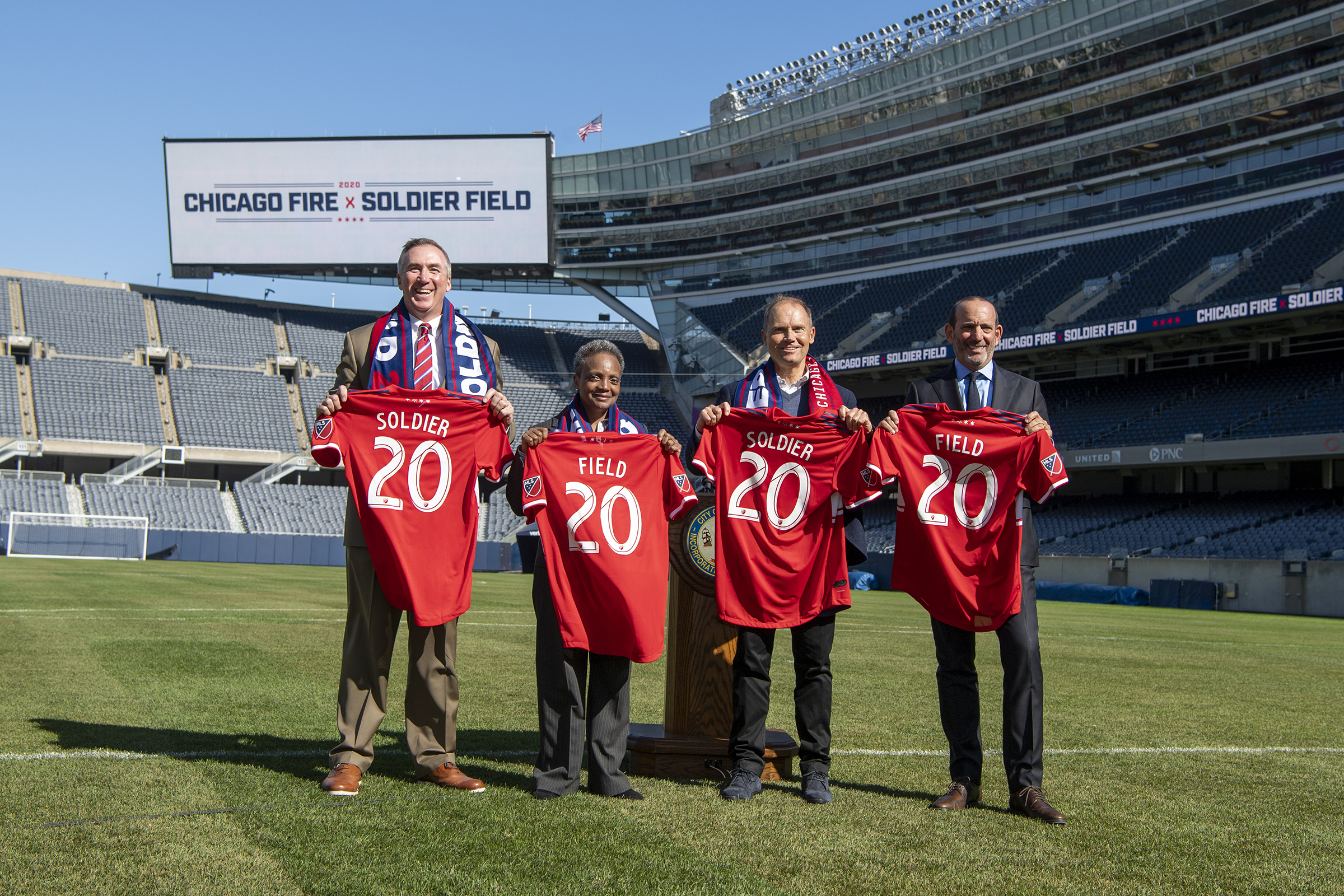 Confirming what has been reported and widely known for months, the Chicago Fire announced that it will return to Soldier Field starting with the 2020 Major League Soccer season.
The team, with a new owner in Joe Mansueto, decided that moving to its downtown roots where the franchise first started play in 1998 was a better option than remaining in a soccer-specific SeatGeek Stadium in Bridgeview, Illinois, that was seen as too far out in the suburbs.
The agreement is a three-year contract, with the option for two additional three-year terms and two additional one-year terms.
"Our club needs to be located centrally where all of Chicago can enjoy it," said Mansueto. "Soldier Field is the perfect location. In my view, part of being a world-class city today is having a professional soccer team located downtown. You see what's happening in Seattle, Portland, Los Angeles and Atlanta. Their Major League Soccer teams are bringing their cities together and have become an important part of the cultural fabric of the city. We will make that happen for Chicago too."
The Fire played in Bridgeview from 2006 until this year. The team will keep using the facility for training and as a headquarters for its youth programs after amending its lease in July, which included the Fire making a contribution toward the development of a recreation and entertainment center in Bridgeview.
The team also announced its 2020 home opener at Soldier Field will be March 21 against Atlanta United. All regular season home games will be at the 61,500-seat stadium, with the schedule set up to not overlap with the Chicago Bears schedule.
"We have been focused on soccer-specific stadiums, but we have two really big stadiums that are in the urban core which are not soccer-specific, Atlanta and Seattle, and they are working pretty darn well," Major League Soccer Commissioner Don Garber said. "We understand that markets have unique needs and communities have different focus points. In this case we thought it was really important to get downtown, and to be in an iconic stadium in a great city was something we worked hard to achieve."