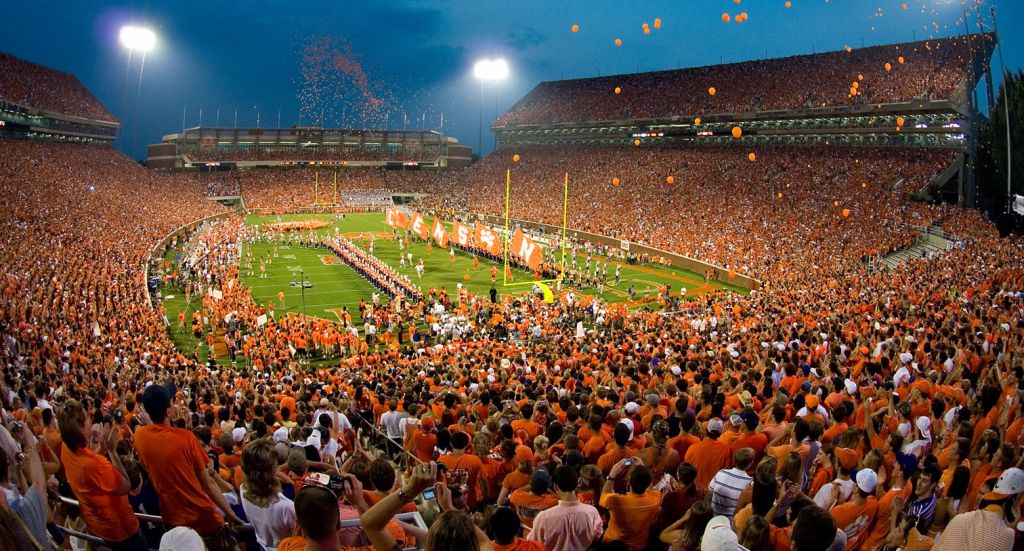 Clemson University, in the midst of the best run in its football program's history with two national championships and two additional College Football Playoff appearances the past four seasons, has had proposed renovations to Memorial Stadium approved by the university's Board of Trustees.
The project is scheduled to be completed ahead of the 2021 season and will be funded entirely by Clemson Athletics and the school's booster club, IPTAY. The total cost is estimated at $60 million–$70 million. Better known as "Death Valley," the stadium was opened in 1942 and the Tigers have a 309–102–7 home record.
The plans call for a state-of-the-art video, LED lighting and sound system. The main video board is currently 1,625 square feet; it would increase to 7,166 square feet after completion.
There will also be a new campus-facing entry and additional seating in both the east and west ends. All told, there would be nearly 2,500 additional seats at the stadium, which currently seats 81,500.
The project will be the first major update to Memorial Stadium since the addition of the WestZone in 2006. There were updates to the suites and premium areas in the north and south decks prior to the 2016 season.