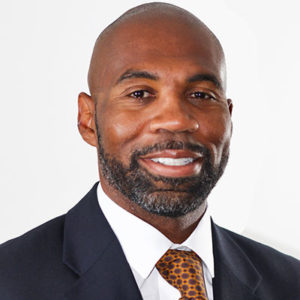 The
United States Olympic & Paralympic Committee
has hired
Bahati
VanPelt
as its chief of athlete services. Reporting to CEO
Sarah
Hirshland
, VanPelt will lead a division committed to advancing the support and resources available to Team USA athletes off the field of play.
"With a role this important, it was critical that we found the right person – someone with the experience to collaborate and bring together all aspects of the athlete journey off the field and help ensure holistic success," said Hirshland. "We are fortunate to have found that person in Bahati. With his impressive experience working to support athletes off the field, he will be a valuable addition to the USOPC team. I can't wait for him to get started."
VanPelt joins the USOPC from The Trust powered by the NFL Players Association, an organization which he led as executive director. He also previously served as director of player development and youth football with the Jacksonville Jaguars.
"When this opportunity presented itself, I knew it was the perfect role that would match my background and passion for serving athletes while contributing to a great organization," said VanPelt. "Team USA athletes work endlessly to achieve excellence, and I look forward to supporting them in this process."
VanPelt will relocate to Colorado Springs, Colorado, and begin his role on November 18.