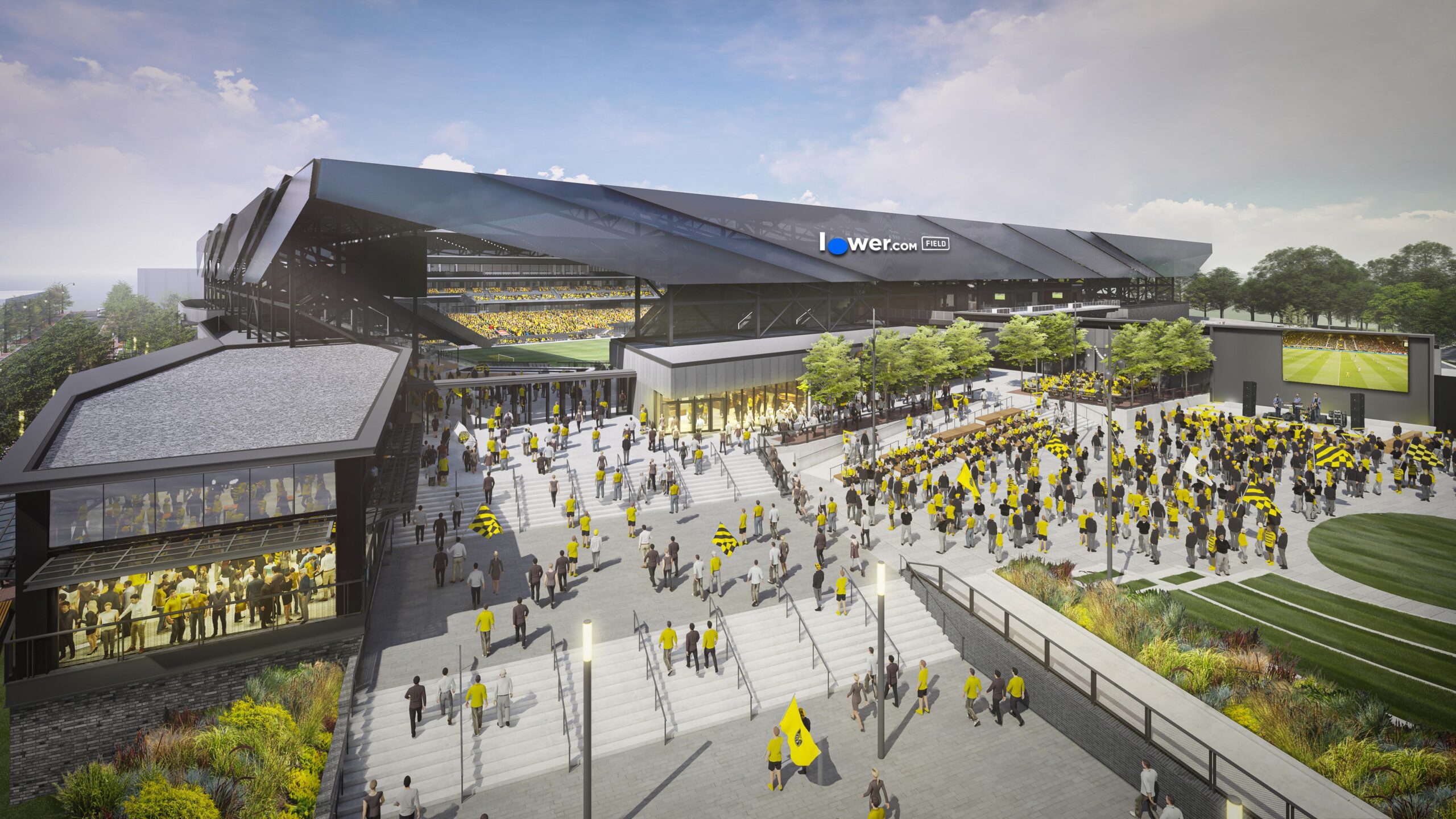 The third Major League Soccer stadium to open this season has finally revealed its naming rights sponsorship, as the Columbus Crew's downtown venue will be called Lower.com Field after the MLS team signed a long-term partnership with the local fintech company.
Lower.com Field is set to open when the Crew host the New England Revolution on July 3 in what amounts to a rematch of last year's Eastern Conference Final in the MLS Cup Playoffs.
"We are proud to partner with Lower in naming our new stadium," Dee Haslam, Columbus Crew investor-operator, said. "Lower.com Field will provide our players a home-field advantage and our supporters a best-in-class experience. In addition to match days, we are immensely excited that Lower.com Field will be the cornerstone of a new live, work, and play neighborhood in Astor Park. On behalf of the Haslam and Edwards families, we look forward to working together to make a sustainable and positive difference in Columbus and for our supporters."
Columbus' new ground, which replaces Historic Crew Stadium, can hold up to 20,011 supporters and features a 220,000-square-foot canopy that will cover all supporters during the match, providing shelter from weather conditions throughout the season.
Columbus, coming off an MLS Cup championship in 2020, also recently moved into the OhioHealth Performance Center, a 42,000-square-foot training facility located adjacent to Lower.com Field that houses the club's soccer operations.
"Very few companies ever get to name a stadium, let alone a brand new one, in their hometown," Lower Chief Executive Officer Dan Snyder said. "It is a once-in-a-lifetime opportunity. On behalf of my partners and the entire team, we couldn't be more excited to open up Lower.com Field to the city of Columbus on July 3."
Lower will collaborate with the Crew on several community-based initiatives, including serving as the presenting partner for the club's Mini-Pitch Project. The Mini-Pitch Project is a field development project that aims to provide local youth in underserved communities with the opportunity to play soccer in safe environments.