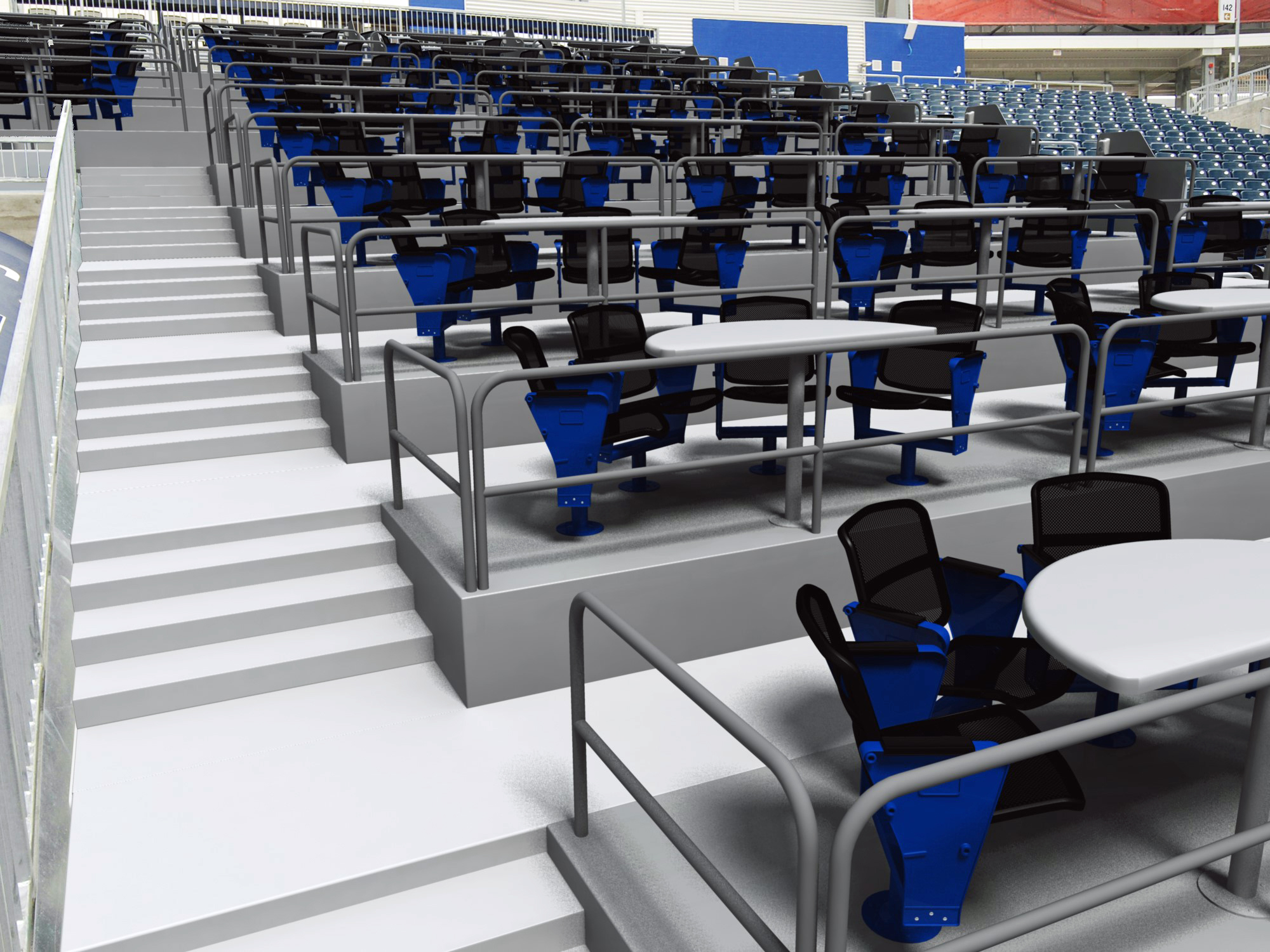 Two seating companies are combining on a new partnership to bring custom seating solutions for venues looking to welcome back spectators in a socially distanced way.
4Topps Premium Seating and Staging Concepts are collaborating to set up venues by overlaying existing row seats with staging and socially distant loge boxes, which can later be returned to their original configuration if and when needed.
"For years, our companies have worked together to provide premium viewing areas for sports fans that also drives impressive revenue for teams," said Deron Nardo, president of 4Topps. "These same solutions provide needed space for fans and give teams an option to adjust for the short-term reality without sacrificing revenue."
For the new fan sections, patented table units and/or swivel seats with drink railing can be built on portable platforms and installed over existing seating. These products create a sectioned-off seating area to welcome small groups of fans. All areas are designed to look and feel permanent but with the flexibility to change over time or be moved to another area of the stadium.
"We understand the necessity for social distancing within sports venues, along with the necessity to provide a fun-filled, engaging environment," said Laura Rygielski Preston, president of Staging Concepts. "These premium sections benefit stadiums because they permit social distancing, enhance the fan experience, and allow for an increased revenue and faster return on investment."
The partnership is expanding from Staging Concepts' previous work with taking sections of row seating and turn them into separated areas.
"We will work with customers on a total proposal for the stadium and provide design, consultation, field measurements and installation of the equipment," said Preston.