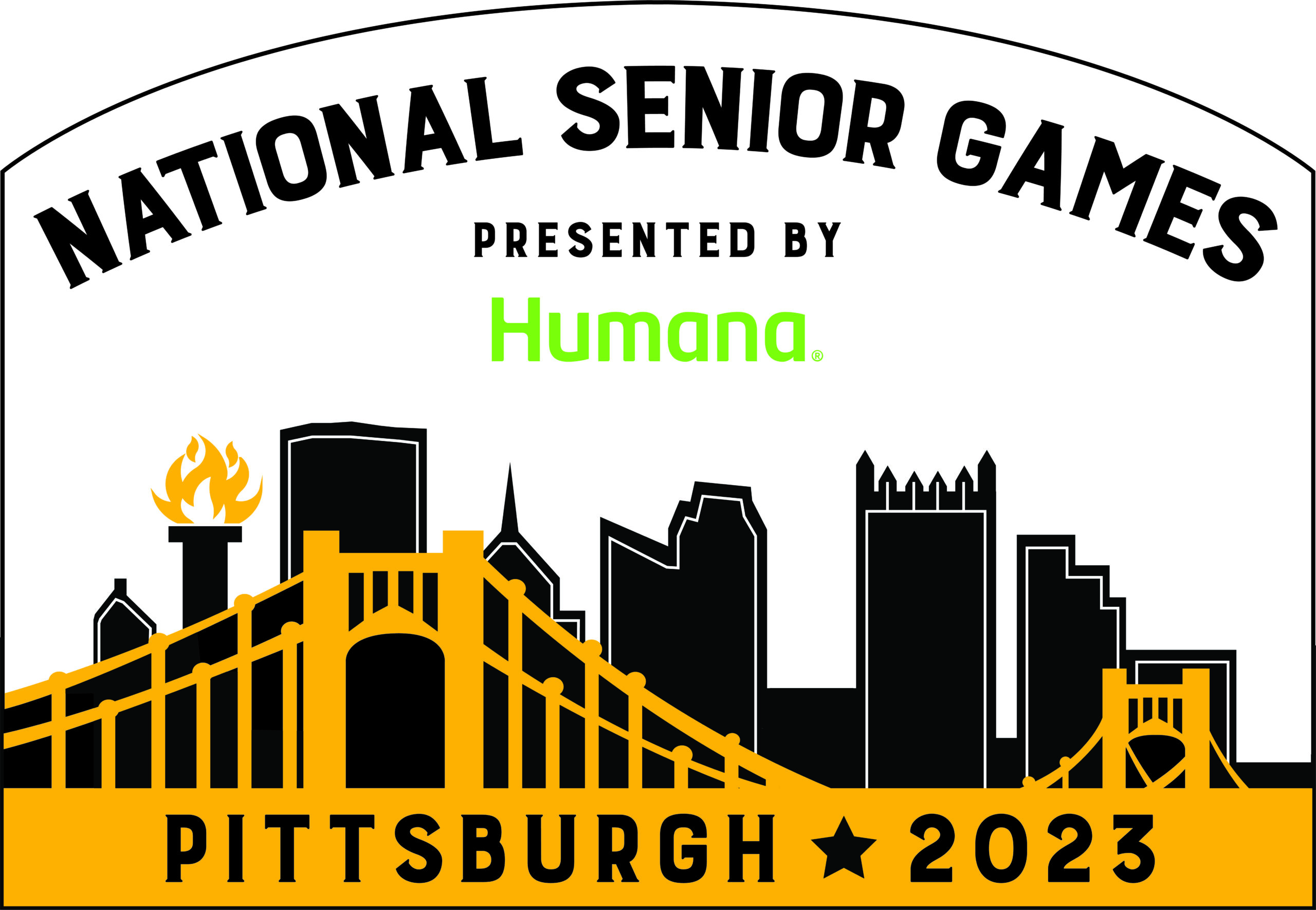 The National Senior Games Association's 2023 National Senior Games presented by Humana, scheduled for Pittsburgh, will be held July 7–18 as the multi-sport championship event for adults 50 and older will be held in the City of Champions for the first time since 2005.
The 2023 Games logo was released on Thursday, highlighting the city's fame for having many bridges. The main hub of activity will be the David L. Lawrence Convention Center, where several sports will be contested and athletes and the public will gather and relax in The Athlete Village expo area. All competitions and events will be free and open to the public.
The Games will be hosted by SportsPITTSBURGH, a division of VisitPITTSBURGH. P3R, the Official Event Management Partner of SportsPITTSBURGH, will coordinate local operations of the Games.
"Pittsburgh has solidified its position as a major sports and travel destination and our entire community is eager to welcome back the National Senior Games in 2023," SportsPITTSBURGH Executive Director Jennifer Hawkins said. "This biennial event is expected to draw more than 30,000 visitors to our region next year and could generate upwards of $35 million in economic impact. We're thrilled to provide our community with the chance to again play host to a prestigious national event as we welcome the best senior athletes in the country back to Pittsburgh."
Competition is for athletes 50 and older and organized in five-year age divisions with medals awarded for each level. Traditionally held on odd-numbered years, the National Senior Games also requires athletes to first qualify at one of 52 Member Games spread across the country in the previous year. The 2022 Games, set for Greater Fort Lauderdale from May 10–23, will have more than 11,900 athletes competing in 20 sports, the third largest in its 35-year history.
"The fact that we have so many coming back after all of the challenges and difficulties brought by the pandemic is a testimony to the resolve of our great athletes," said NSGA Chief Executive Officer Marc Riker. "Pittsburgh will see many more athletes than our first visit in 2005 and our participants are going to be impressed by all of the new developments and the can-do spirit of the city.
"We will share the message that pursuing active lifestyles can be a bridge to longer and healthier lives," Riker said. "Our athletes show proof of that."