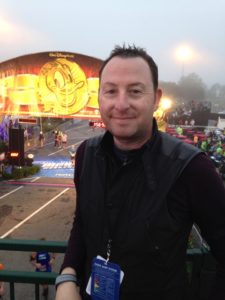 Rich Harshbarger will step down as CEO of Running USA, effective August 1, 2020. Harshbarger joined the running industry association in 2014.
In a letter to members, the Running USA Board of Directors noted that the industry "is facing many challenges, including consolidation, globalization, increased competition, an urgent need to address diversity and inclusion, and the long-term economic and operational impacts of COVID-19. These challenges, however, create new opportunities for our industry and our membership. As we focus on our growth strategy to rise beyond the challenges, we have determined that it is time for new leadership within our organization."
The search for a permanent new CEO will begin in September.
Harshbarger was the second CEO in the organization's history, succeeding Susan Weeks, who retired from the role in 2013. He is credited with creating initiatives that enabled the organization's growth, driving an increase in sponsorship revenue, expanding the scope and scale of Running USA's annual conference, securing additional benefits for members and positioning Running USA as a leader in industry education.
Running events, by nature of mass participation, have struggled considerably since March with most of the largest events canceled or postponed, including the Chicago Marathon, the New York City Marathon and the Boston Marathon, as well as hundreds of smaller races in cities across the country.