Allied Esports opened its signature Esports Arena Las Vegas on March 22 with three competitions featuring some of the top teams and players in the world, a menu designed by chef José Andrés and the chance to showcase the first dedicated e-sports venue on the Las Vegas Strip.
The venue is the company's second in the United States after opening one in 2015 in Santa Ana, California. In April, Allied Esports will open another arena in Oakland, California, part of a long-term plan to have as many as 10 operating in the United States, said CEO Jud Hannigan. The company also operates e-sports venues in China and Germany. But Esports Arena Las Vegas—which was built in 30,000 square feet of space that formerly housed a nightclub at the Luxor Hotel and Casino—will be the organization's flagship venue.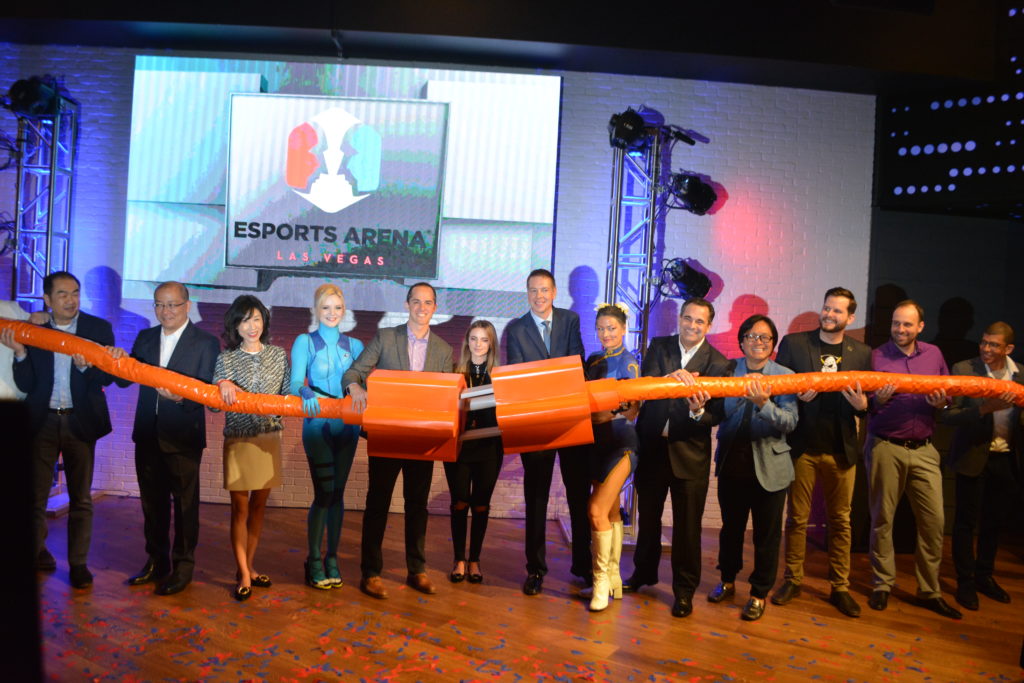 "We're building out this network and we said we should build a flagship so our events have a bit more excitement to them because they can lead to a championship destination," Hannigan said. "That's why we chose Las Vegas. Nowhere on Earth is there a place that inspires excitement and anticipation across the borders than Las Vegas. Say it anywhere and people get excited. We're trying to harness that power to drive people into our doors from other places around the world."
In addition to a main stage for competition that can be customized by event and by game, there are screens, keyboards, controllers and comfortable gaming chairs throughout the venue for people to come in and play. There is also a modest collection of classic arcade games available for, shall we say, a more seasoned demographic. The plan is to make the venue accessible to gamers of all kinds outside just the premier competitions planned.
"One of the things about our e-sports arenas is we don't bank on people wanting to come out and just watch," Hannigan said. "We want people to have an interactive experience. We feel people want to come here and get their hands on a keyboard or their hands on a controller. We're absolutely going to run high-level, high-stakes tournaments but we want people to come out and play in those tournaments and rub shoulders or go head-to-head with the stars they watch online. Now they have the chance to compete against them. It starts with an interactive experience that's much more than just sitting and watching."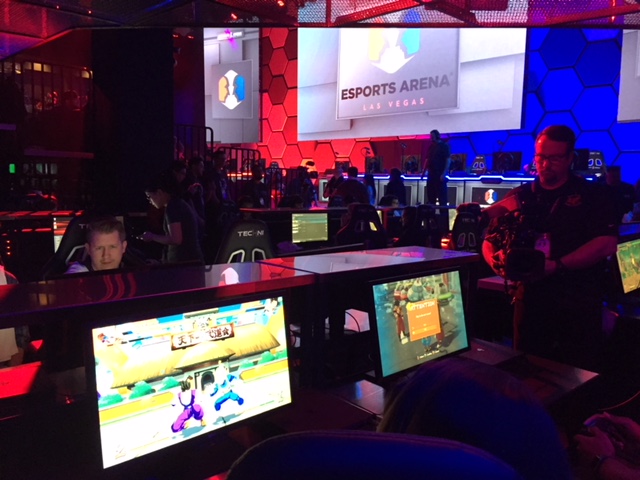 A balcony area above the main level includes a broadcast booth for casters to call the matches in the arena. Also on the balcony level, Esports Arena Las Vegas features several rooms that can be used for game prep for athletes, or for meeting space for corporate events. For the opening night celebration, a center seating area of 70 comfortable arena seats were set just below the balcony, although Hannigan said the venue is flexible for different seating arrangements.
"These are VIP rooms, which will be great for businesses that want to throw weekday parties and cater to their partners," Hannigan said. "In Las Vegas, you have that opportunity every week with big conventions coming into town. This can be that exciting new place to bring your customers. But the other thing about this space is that when we have really big competitions, those double up as clubhouses. Players can get in there and strategize and practice and get ready for their match before they come out."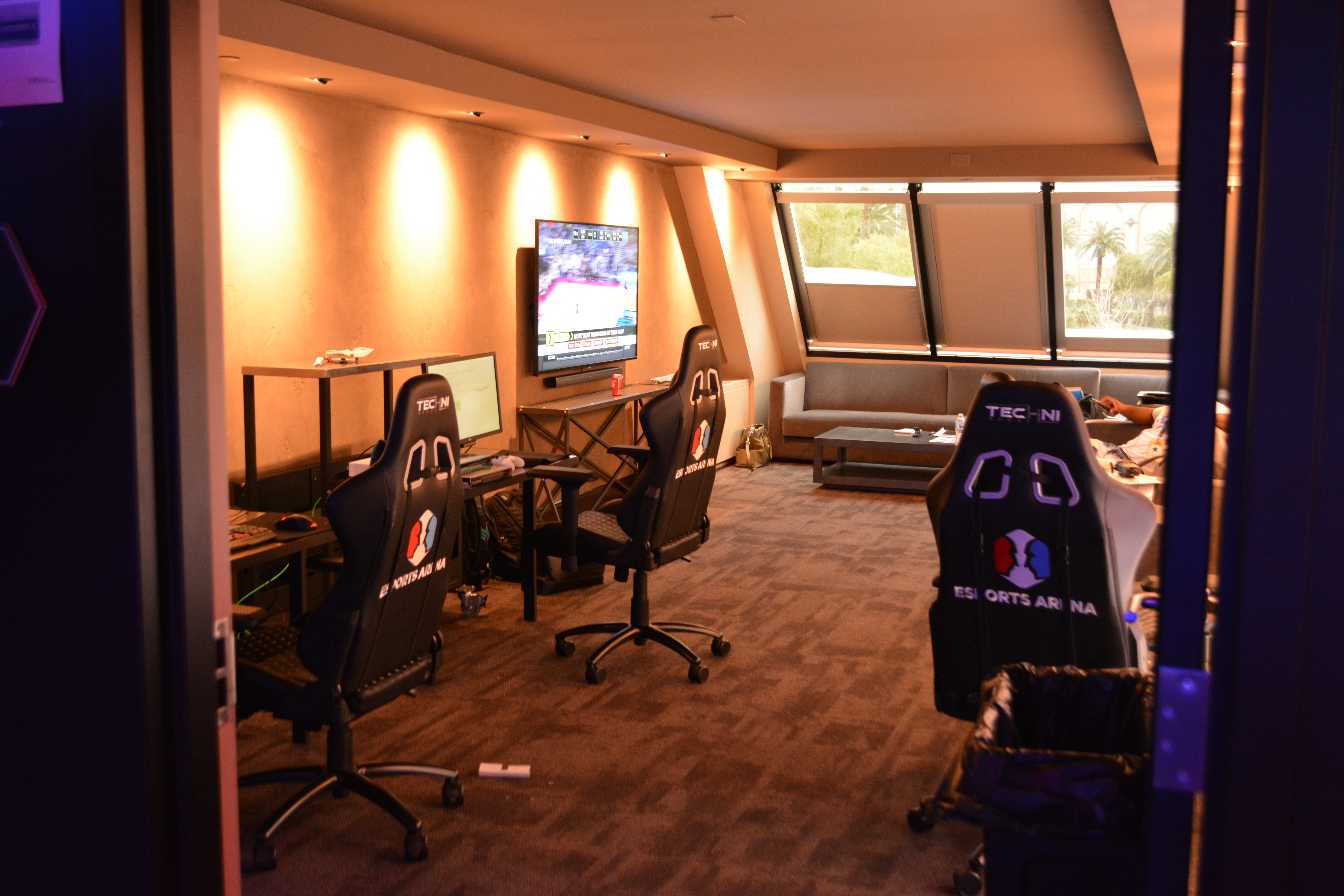 When it's time for teams to enter the stage, they can come in through the center aisle of the arena seating, high-fiving fans along the way, or through a "hype tunnel" off the stage with lighting that can change to reflect a team's color scheme.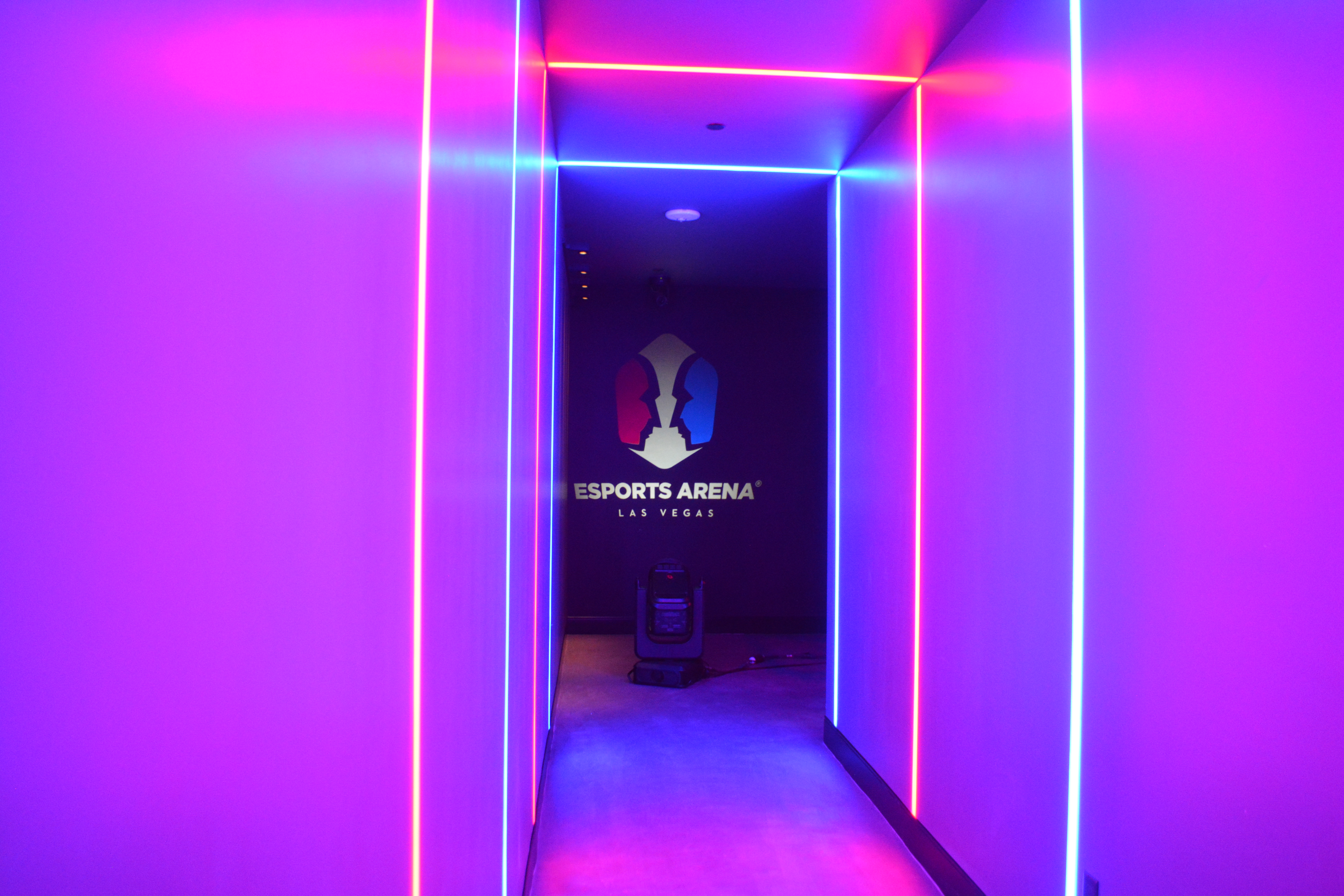 Thought has also gone into the menu with the partnership through Andrés, a celebrity chef who operates restaurants around the country. "He's really interested in gaming himself, so it's a gamer-inspired menu," Hannigan said. "So if you think about that, we don't want grease on the keyboards or slippery fingers, things like that. A lot of thought has gone into creating the menu and the beverage offerings."
Niklas Rytterstrom, president and COO of Luxor Hotel and Casino, said the reworked nightclub space, which maintains two full bars as well as the catering functions, should allow for a new clientele into the resort.
"I think we're bringing a different gamer to Vegas than we're used to," he said. "I think this is not only a new amenity to Las Vegas and the Luxor, but we haven't seen this type of build anywhere. You have 30,000 square feet of space that was custom-designed for an e-sports fan in mind. This will be a must-see place for an e-sports fan but I also think that this is a new, exciting venue for most people. The idea of walking in here and seeing a new form of entertainment and enjoying the food of José Andrés and watching some e-sports will be pretty compelling for most people."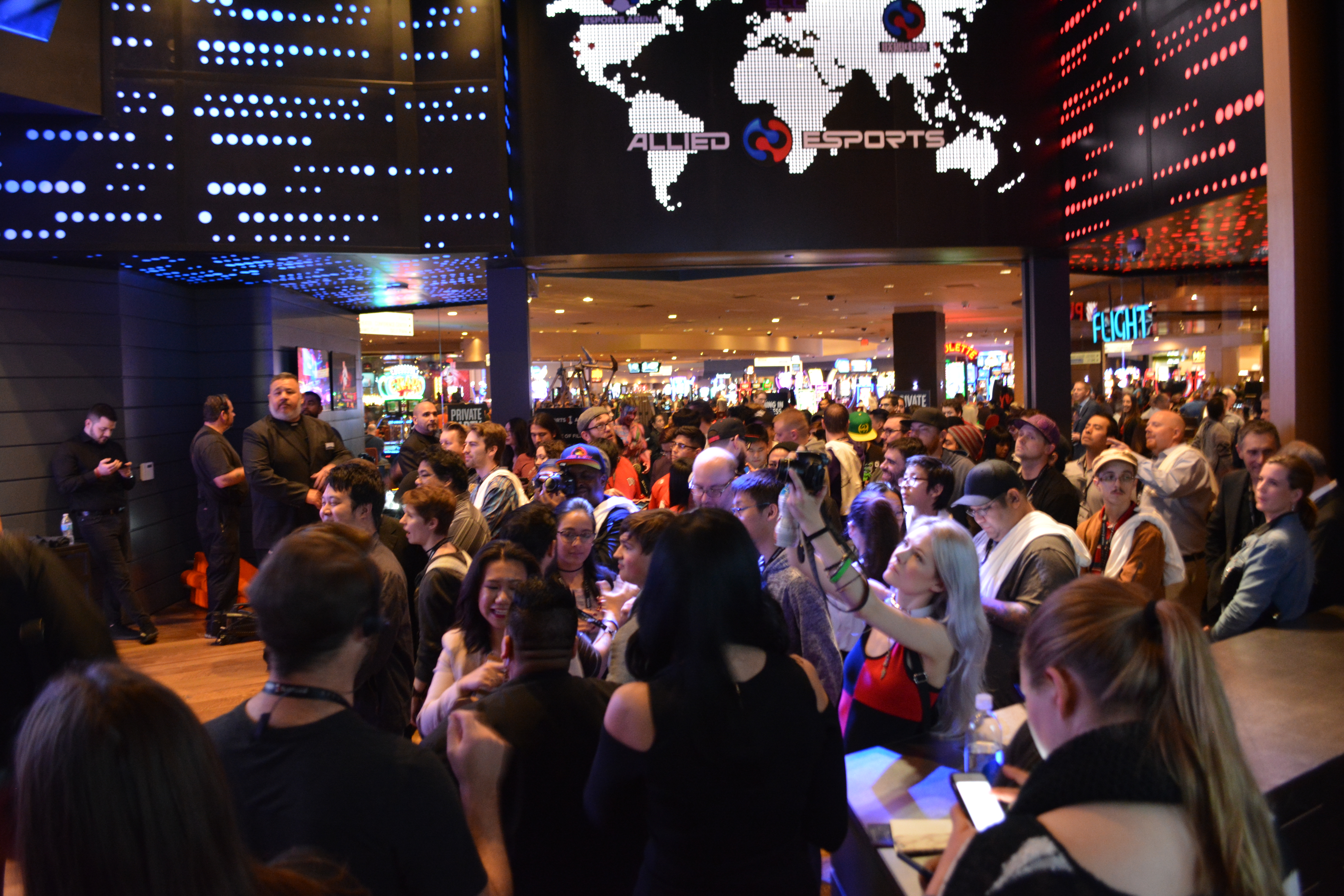 MGM Resorts International, which owns the Luxor, was on the lookout for an e-sports offering, Rytterstrom said, and found what it believes to be a perfect partner in Allied Esports. "We feel Allied is really the market leader and their vision for their global network and what they did here is probably what sold us," he said.
After touring several possible sites in Las Vegas with Allied executives, Rytterstrom said the potential at the Luxor space proved an ideal match. "We walked a couple of different locations and finally when we walked into this location it was one of those 'aha' moments—this was it. It was immediate when they walked this space that this was the perfect space to be in. The rest is history."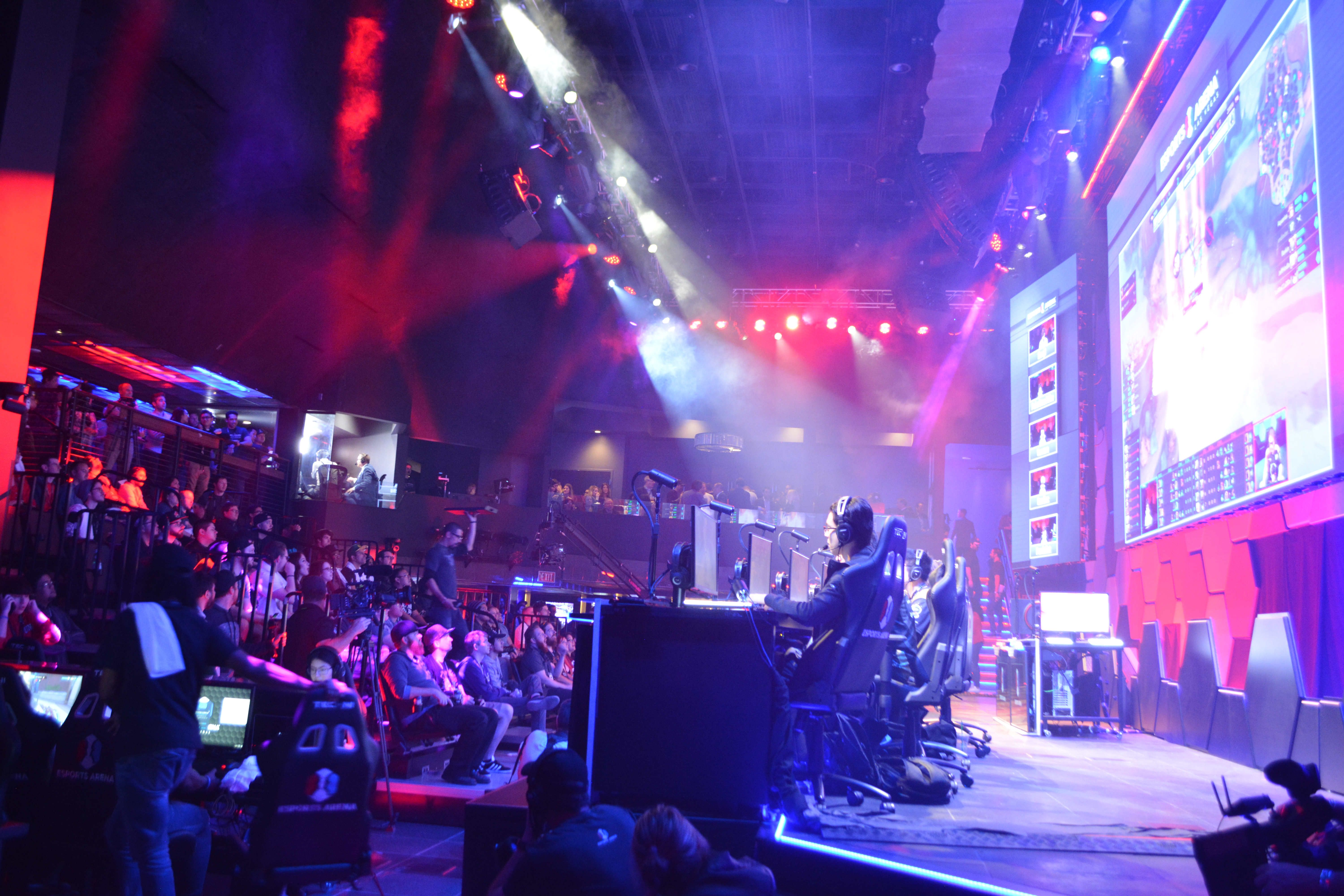 Hannigan said Allied Esports, which went in on the renovation with MGM, has found a good partner as well. "We look to them in this relationship as a partnership," he said. "They're a leader in providing exciting entertainment in this town and around the world. One of the things that's amazing about Las Vegas is how it evolves. It keeps offering new and exciting things. MGM is a leader in that and they recognize the power of e-sports and what's going on in this industry today. When we came together, it was a really exciting match."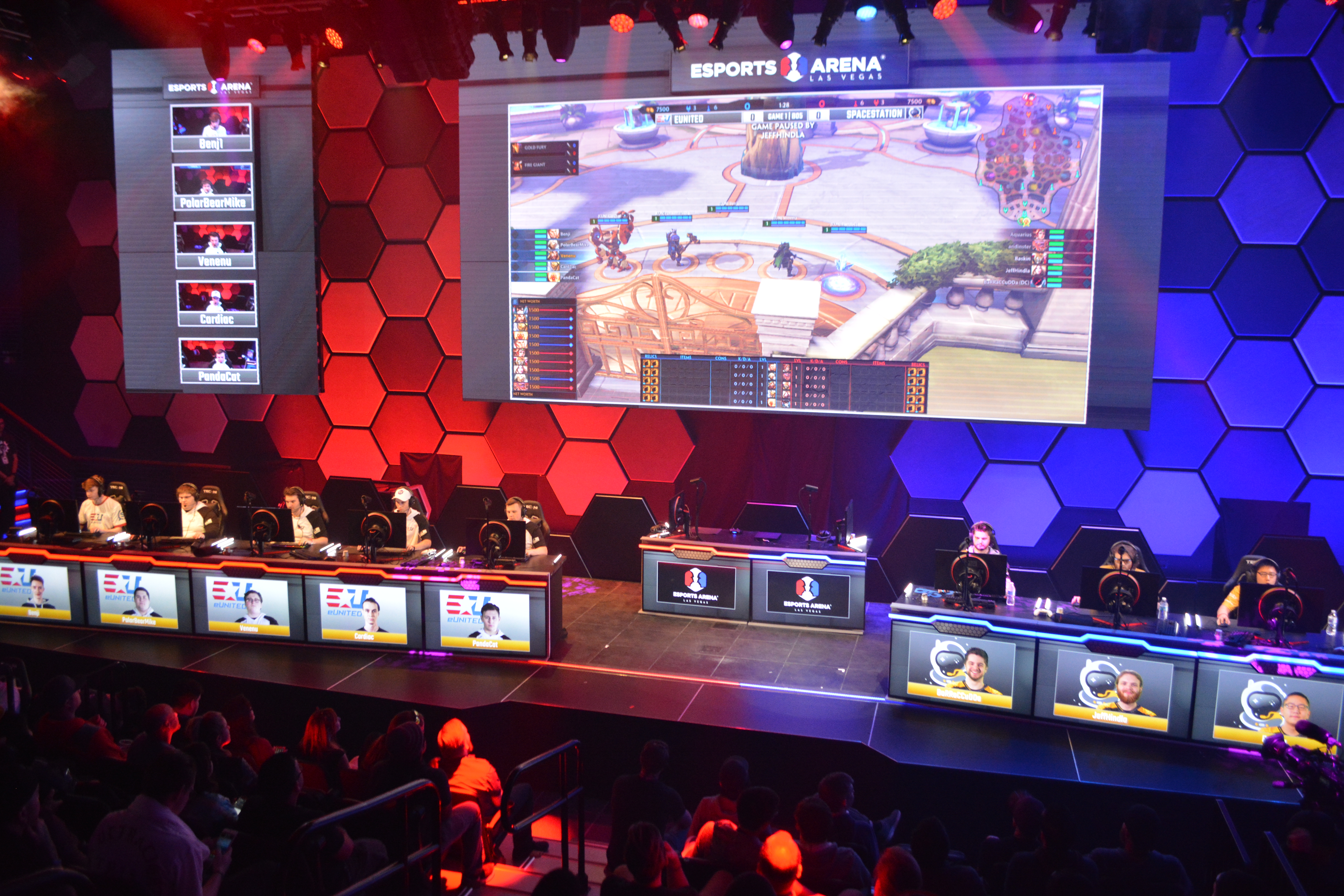 For the opening celebration, eUnited and Space Station battled in Smite, with Space Station defeating the world champions eUnited in the game. Rogue and Ghost Gaming played Rocket League, and a one-on-one competition featured Goichi and SonicFox in Dragon Ball FighterZ. And Tyler "Ninja" Blevins, the most popular Twitch streamer, appeared via stream to announce he would hold a competition against regular gamers at the venue in April.