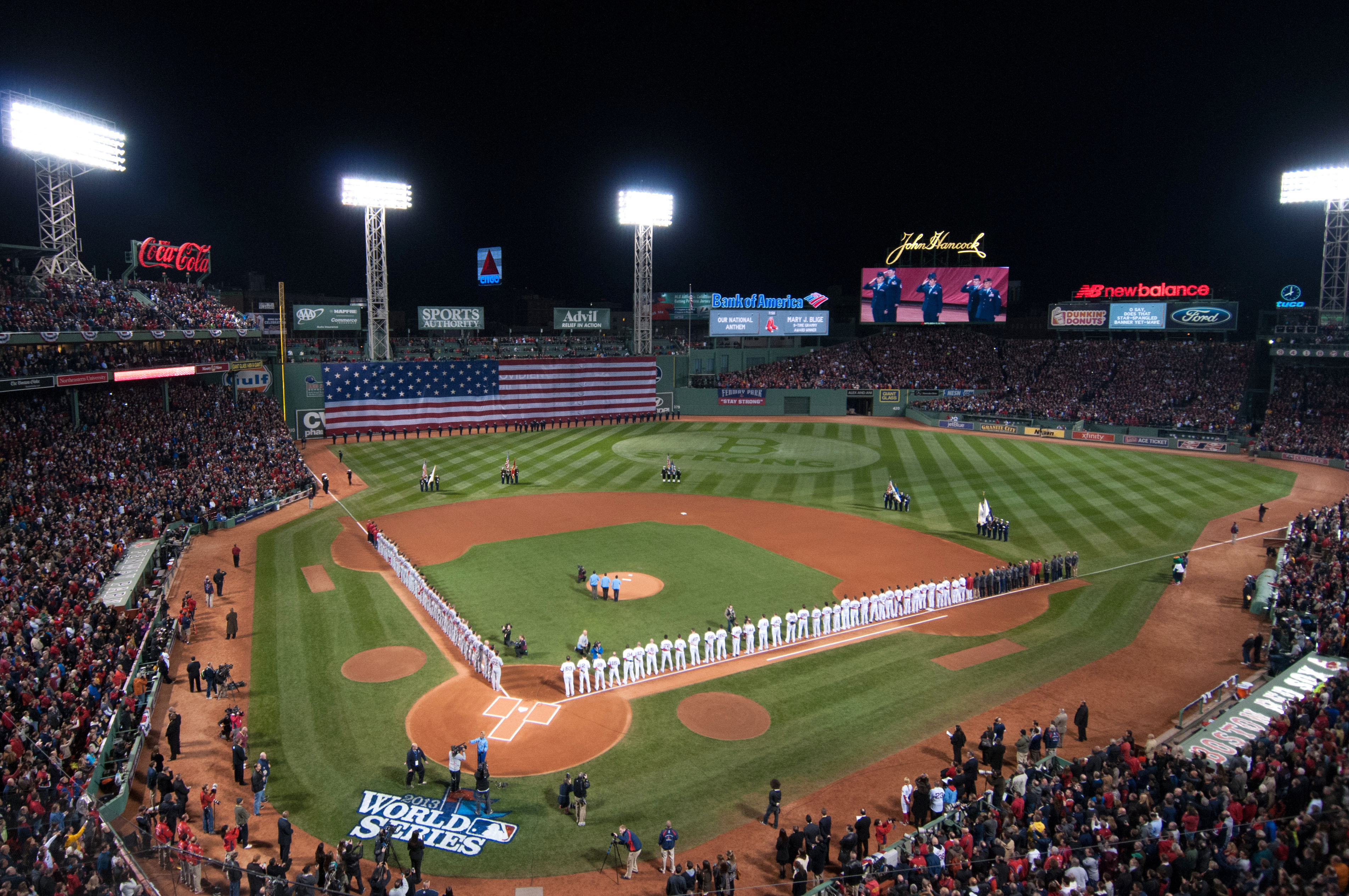 The Boston Red Sox have made going to Fenway Park a destination beyond baseball, with the Red Bull Crashed Ice winter sports event last year and a few special college football events.
The franchise will take it a step further in 2020, as the Fenway Bowl will be started at the historic stadium as part of a multiyear agreement between the Fenway Sports Group and ESPN Events. The Fenway Bowl will match teams from the Atlantic Coast Conference and the American Athletic Conference and mark the first college football bowl game played at the stadium.
"In recent years, Fenway Park has hosted six Division I football games, including two of the sport's most prominent series, the Notre Dame Shamrock Series and the 135th edition of 'The Game' between Harvard and Yale, and this exciting new bowl game marks the culmination of our efforts to bring gridiron glory back to Fenway Park," said Fenway Sports Management President Mark Lev.
While people know of the 2018 Harvard-Yale game and a 2015 game between Notre Dame and Boston College, many may not know that Fenway Park was the home of the then-Boston Patriots for five seasons during the beginning of the American Football League before the AFL-NFL merger.
"There are few venues in sports that hold as much history and tradition as Fenway Park and to host a bowl game in this iconic setting is special. It will be an exhilarating experience for our student-athletes, coaches, alumni and fans," AAC Commissioner Mike Aresco said.
"We are proud to be part of the annual Fenway Bowl as it will be a unique and enjoyable experience for the ACC, our football program and fans," ACC Commissioner John Swofford said. "Both Boston and Fenway Park are iconic destinations and we look forward to working with each of the outstanding partners that are associated with this opportunity."
The Red Sox will take after its biggest rival, the New York Yankees, in hosting a postseason bowl game. Yankee Stadium is home to the New Era Pinstripe Bowl while one other Major League Baseball team, the Arizona Diamondbacks, hosts a bowl game; the D-backs host the Cheez-It Bowl at Chase Field.