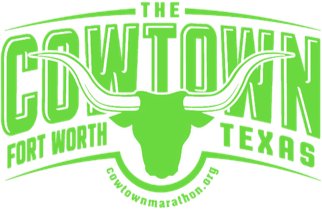 The USA Track and Field Half Marathon Championships will be held in Fort Worth, Texas, for the first time, running in conjunction with the Cowtown Marathon on February 28, 2021.
USATF also announced that the race will return to Fort Worth on February 26, 2023. The championships determine the men's and women's American national champions.
"Each year, The Cowtown Marathon brings international running recognition to the city of Fort Worth," said Heidi Swartz, executive director of the Cowtown Marathon. "This recognition translates directly into local support of youth health initiatives. We applied to partner with Visit Fort Worth, the city of Fort Worth and USATF in 2021 and 2023 to put both our race and our hometown on an elevated stage. By hosting the Half Marathon Championships in Texas, we will increase awareness within key markets of competitive athletes, health enthusiasts and sports media that our town is a healthy, active town."
The Fort Worth Sports Commission and The Cowtown Marathon will both serve as local partners for the 2021 and 2023 events.
"Being selected as the host city for 2021 and 2023 USA Track and Field Half Marathon Championships is a huge win for Fort Worth," said Jason Sands, director of the Fort Worth Sports Commission at Visit Fort Worth. "The Cowtown Marathon is a staple in this community and one of the best race weekends in the country. Our community is thrilled to showcase the city and partner with the Cowtown Marathon and its staff to execute an amazing championship experience fan the fans, athletes and coaches."
USATF runners will kick off race day activities ahead of Cowtown Marathon participants. The race is expected to draw an additional 400 elite runners to the Cowtown Marathon, which has an average participation of more than 23,000 athletes.