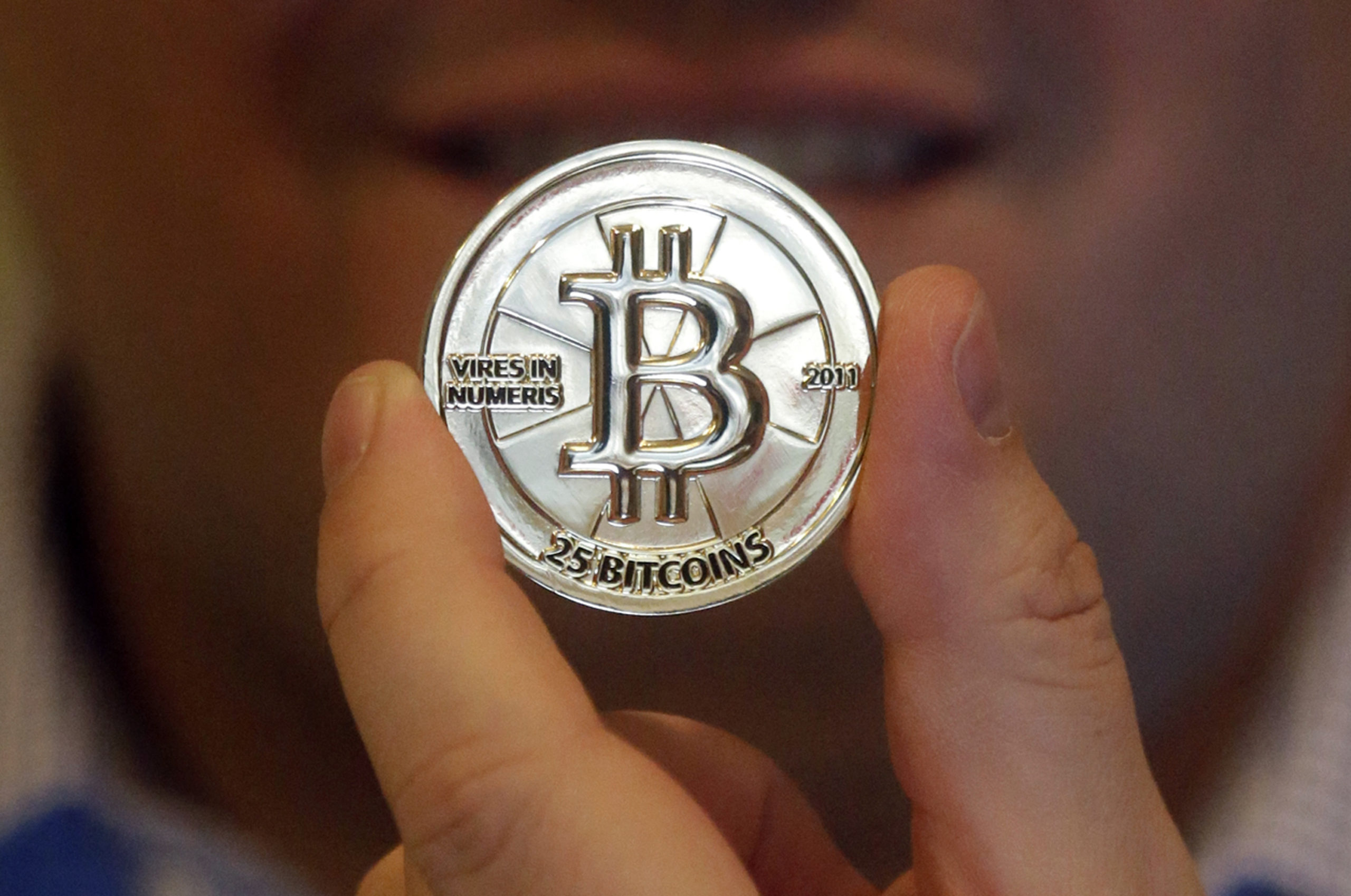 For sports fans unfamiliar with the term, "blockchain" may sound like some new football strategy instead of what it is: An encrypted computer network technology used for keeping records on—and thereby verifying—transactions involving cryptocurrency or other items of value. Fans, however, are finding that the technology is popping up increasingly in football and other sports. Leagues, teams and players associations are using blockchain for tournament payouts, ticket purchases, fantasy games and other novel purposes.
And its presence may change the face of sports in years to come.
Many in the sports community are trying to unravel blockchain and cryptocurrencies in an effort to explore the technology's potential applications. Casey Schwab, vice president of business and legal affairs for the NFL Players Association—one of many sports organizations studying the potential of blockchain—notes there are three key terms that are often used interchangeably but in fact are distinct. He compares blockchain to an innovation like electricity, cryptocurrency to "a use case" such as electric lighting, and Bitcoin (or other individual currencies) to a specific brand of lightbulb.
Here are some of the ways blockchain is having an impact on the sports-event industry.
Fan Engagement
Fan engagement is one of the biggest uses for the technology to date. In September 2018 the Los Angeles Dodgers held their first Digital Bobblehead Night at a game against the San Diego Padres. The first 40,000 fans were able to download a crypto token for a digital bobblehead version of Clayton Kershaw, Justin Turner or Kenley Jansen. The promotion was the first of its kind in Major League Baseball, according to the Dodgers.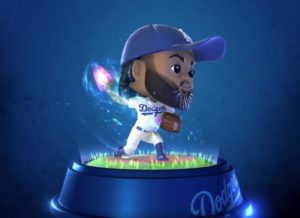 More recently, MLB, the NBA and the NFL have invested in crypto collectibles, which are digital versions of the physical baseball cards and bobbleheads sitting on playroom shelves.
Specifically, the success of CryptoKitties, a blockchain-based game where players breed and collect unique virtual cats, has caught the attention of the sports world. The NBA has teamed with Dapper Labs, the blockchain company behind CryptoKitties, to create NBA Top Shot. The app enables fans to build rosters using virtual collectibles based on live NBA footage and then assemble a roster for the game. Fans can also trade the collectibles. The NBA said some of these— such as the game-winning shot by then-Toronto Raptor Kawhi Leonard in the 2019 Eastern Conference Semifinals—are rare items that can be auctioned. General game play moments will have a fixed price, with a secondary marketplace available for buying and selling used collectibles.
Fantasy Sports
MLB Champions is the name of the app the league and the Major League Baseball Players Association created in 2018 in partnership with Lucid Sight, a blockchain game developer. Through the app, fans can draft players, build their own teams and earn "caps," an in-game currency. The virtual players a fan collects are placed on a virtual team, and the real-life stats of the players determine the rewards a fan may receive. Fans can also exchange the caps to buy more players.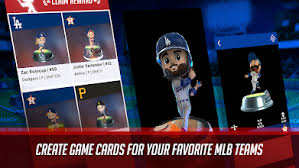 According to the league, MLB Champions had more than $1.1 million worth of sales and trades from more than 270,000 transactions in its first year. Some players sold for as much as $7,500 and an entire team went for $18,900. Recent transactions show Anthony Rendon, the Washington Nationals third baseman, was sold for the cryptocurrency equivalent of $1.51. The Oakland A's catcher Jonathan Lucroy went for $3.52. Jose Altuve, the Houston Astros star second baseman, sold for $16.90. Los Angeles Angels veteran Albert Pujols went for $1.42. In 2018 the NFL Players Association launched a fantasy football app, Hashletes, with 25,000 licensed tokens for each player. Fans could build teams with tradeable digital collectibles they purchased, with ownership verified by blockchain technology. Player tokens came in packs priced between $3.99 and $4.99 with between 8 and 18 random players in each. Top-tier, single-player tokens sold for $1.99.
The Hashletes partnership hit a snag, however, and the NFLPA has signed a new crypto collectibles alliance with Dapper Labs, Schwab said. As of mid-September 2019, no product had been launched.
Game Tickets and Merchandise
Blockchain technology has a big upside in other segments of the sports business. Unlike traditional player cards, "the blockchain-based ledger creates secondary opportunities that physical cards do not," Schwab said. Coupled with machine-learning and computer vision, blockchain "has great potential for authenticating licensed products like NFL jerseys," he said. "The counterfeit problem is real. One solution is to create a cost-effective authentication method for all officially licensed products, thereby gutting the counterfeit market." Fans who want official NFLPA products would have an easy way to verify that they are buying just that.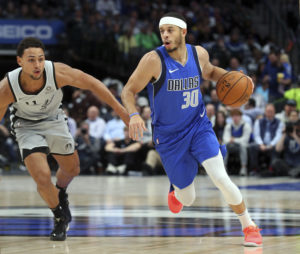 At least two NBA teams have adopted blockchain technology for selling game tickets and merchandise. The Sacramento Kings were the first, and the Dallas Mavericks recently began offering the option for fans to use one of the more popular cryptocurrencies, Bitcoin. "Cryptocurrency usage has been increasing the last few years, and we always want the most convenience for our most loyal Mavs fans," said David Herr, chief technology officer for the Dallas Mavericks. The team planned a publicity campaign to pump up the program before the start of the 2019–2020 season.
Herr said there is no learning curve for fans using the technology. "Those fans who use blockchain technology generally already have their app and accounts set up and are familiar with the process," he said. "The email for tickets sales has a payment link built into it as well as a QR code for mobile devices that can recognize it to simplify the payment process." The Mavericks' Shopify merchandise store also has Bitcoin as a checkout option.
The Mavericks are considering other blockchain-based payment options, Herr said. "Most of these are tied to potential loyalty programs and 'team currency' that can be exchanged for merchandise, tickets and experiences," he said.
Fan Loyalty
Fan loyalty is at the center of a blockchain-based launch that has its roots in Spanish soccer. Socios.com is a "digital-engagement platform" using Chiliz cryptocurrency. "The idea was inspired by the sociosmanagement model of clubs like FC Barcelona and Real Madrid," said Alexandre Dreyfus, CEO of both Chiliz and Socios.com. "We see Socios.com as the digital version or version 2.0 of this framework—the difference being in how decisions are made."
Clubs like Real Madrid are owned by the fans, or socios, which means partners or members. "Traditionally, members vote for a president who makes all the decisions, whereas with Socios.com, we open up the decision-making and influence to a much larger group of fans across the world," Dreyfus said. Launched in July 2018, the app allows fans to make certain club decisions. "It could be deciding the man-of-the-match, it could be related to merchandise, it could also be the naming of a stadium or pitch," said Dreyfus. West Ham United in England, Juventus in Italy and Paris Saint-Germain in France are Socios.com partners.
Fans use Chiliz digital currency to buy tokens through the Socios.com app or exchanges like Binance.com, Dreyfus said. Influence over club-delegated decisions is determined by the number of tokens fans hold. Fan Tokens are available for supporters around the world, giving clubs and sponsors an opportunity "to simultaneously engage fans thousands of miles apart with the same experience," Dreyfus said. The clubs set the prices for fan tokens, which range from 1 pound sterling (about $1.30) per token for West Ham to 2 euros (about $2.25) for AS Roma. Prices are fixed at the initial fan token offering, he said.
Winning Payouts
Some leagues and events use cryptocurrency to pay their winners. Daniel Cassidy, CEO of Major League Triathlon, reached out to Bitcoin about a partnership. "The more we learned about it the more we were determined it was a perfect solution," he said. The league used the digital currency to pay winners of its Charlotte, North Carolina, triathlon in October 2018. The purse at the event was $36,000 with a bonus pool of $20,000 for teams placing first through third in the nine-team league.
Typically, tournament champions have to wait "a couple of weeks or months" before they get their winnings. "We can do the opposite of that—put them on the podium and pay them right then," Cassidy said. "It really captured everything that Bitcoin can do."
Cassidy said the league was concerned about whether athletes would accept cryptocurrency payments. "That was the number one thing we were nervous about," he said. "There was no pushback. They all understood what we were trying to do, and they understood the platform." Most of the athletes "are on the younger side and are open to new tech." Major League Triathlon had a Bitcoin.com marketing team member on site who instructed winners in how to use mobile-to-mobile transfer with their smartphones. "All we had to do was have them get their phones pretty quickly and get on the podium," Cassidy said.
A Cryptic Future
The ultimate impact of blockchain technology on the sports industry is up for debate. "Blockchain is great for secure payments and securing data, but until the crypto market gets more mature, I don't see a large volume of sports tickets and merch purchases occurring," Herr said.
But Cassidy is confident that blockchain technology will grow in importance. "There's no harm in getting involved or in figuring out ways to utilize that type of technology in ways that benefit what you're doing," he said.
Is blockchain use in the sports industry simply a fad? "It might be, but I would not limit that question or answer to just the sports business," Schwab said. "To me, blockchain presents a back-end solution to a bunch of problems. I don't think the hype around crypto helped its adoption, and I certainly don't think the confusion between what blockchain is and what it isn't helped adoption or integration into existing systems."
How well any technology blends with business systems is the key. "Business leaders need to get past the hype and confusion," Schwab said, "and take a close look at whether it can be integrated into their business systems in a cost-effective way."