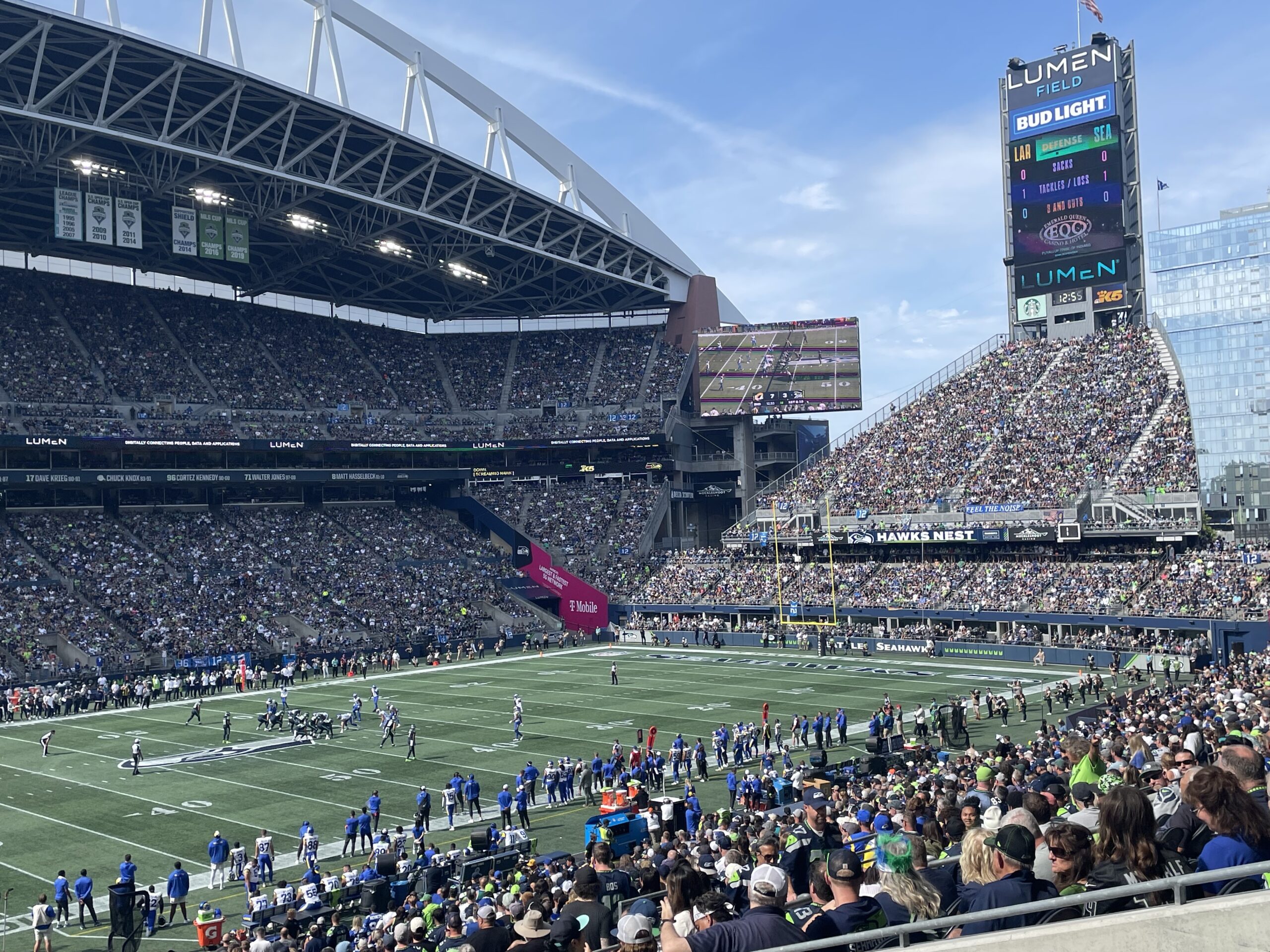 After three games in three days and experiencing the various decibel levels at each, you get to wonder: Do Seattle sports fans go through the week whispering quietly because of all the yelling they do to support their teams?
In an area that hosted multiple major events throughout this year and with more to come in the months and years ahead, a recent trip to the Pacific Northwest through Visit Seattle showcased the variety of sports the region offers at every level.
Women's Sports Epicenter
There may be no city in the United States that supports women's sports in the depth and breadth that Seattle does. There are women in charge of the athletic departments at the University of Washington and Seattle University; women head coaches for the WNBA's Seattle Storm and NWSL's OL Reign; and women in top leadership positions with the Storm, Seattle Sounders and Seattle Mariners with Catie Griggs named president of business operations last year, the only woman in Major League Baseball with that title.
"Seattle is unique in so many ways and that's one of them," said Frances Traisman, senior vice president of sales for the Seattle Mariners, who has been with the team for nearly three decades. "There is a powerhouse of female executives that have been here for quite some time. Catie's the newest addition to that. … We need to have a variety of voices making decisions in the sports world. You can look around and see a variety of people attending sports, we should have the same representation making decisions."
More than just in the front offices of teams, Seattle fans support women's sports in person. The Storm have been one of the perennial leaders in WNBA attendance and ranked third this year even while not making the playoffs. The OL Reign of the NWSL will celebrate the career of the retiring Megan Rapinoe on October 6 and announced this week it has broken its single-match attendance record (21,491) and expanded capacity to the upper bowl at Lumen Field for the game.
"I think Seattle has always been a leader in terms of equity and access and opportunity," said Michelle Haines, the Reign's vice president of marketing and ticketing. "All the spaces that I've been in, I've felt really supported and really always had an equal seat at the table, if you will. … When I work with other teams, whether it's the Seahawks or Sounders or Mariners, we are peers in the industry."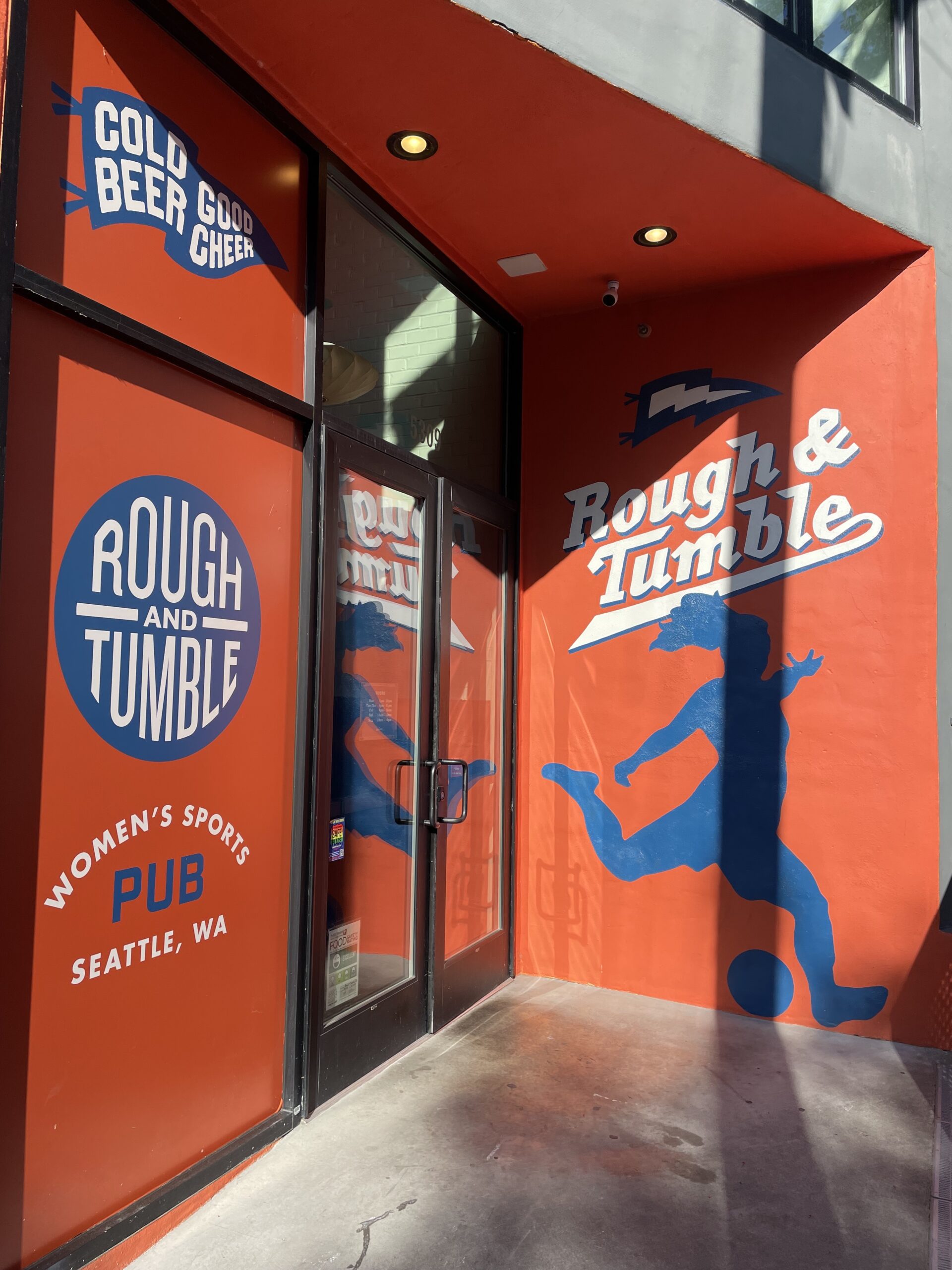 Seattle also leads on women's sports fandom. The nation's second-ever sports bar dedicated to women's sports, Rough & Tumble was founded by Jen Barnes in December 2022 (the first bar was opened in Portland and a third women's sports bar is scheduled to open soon in Minneapolis). The bar has become a community hub for the area's women's sports teams.
"I think I had more hopes than expectations," said Barnes, who also serves as chief executive officer. "I was doing something really nobody else had ever done. It's a little bit challenging, there was no playbook. There was nothing to model after. … I hoped it would be successful. I was pretty sure it would be because it was well received. My expectations when I came down to it after looking at a lot of data was that it would be very, very successful and that has proven to be true."
During this summer's Women's World Cup, the bar's capacity of 255 was repeatedly reached as lines wrapped around the block; fans were rotated in during games to try and make sure as many as possible could get inside.
"I think it's challenging to be so confident about something that hasn't existed," Barnes said. "Anybody who enjoys women's sports knows they have a very hard time watching them on a big screen outside of your home. The women's sports sector is skyrocketing, to me it was sort of obvious that this was the next big thing. But I will tell you along the way that it's been incredibly gratifying."
Something else that is gratifying — the buttermilk pancakes with fresh fruit and bacon for weekend brunch while watching the U.S. Open women's doubles championship, which was the spotlight match on one of the big screens.
"I'm in awe of her and every time I come in here, I feel so honored to be a part of this community — but when I see our fans and I see her patrons really engaged in the space, you can see they were always there," Haines said. "They just didn't have the space to gather and I think we take for granted that any bar can do that. … We're not asking for more, we're asking for the same. Whether it's Nebraska volleyball, whether it's the World Cup, NCAA Tournament, people are there. Just open the door and we will knock your socks off."
A Full Sports Weekend
There are men's sports in Seattle, of course.
Saturdays in the fall means college football — a unique fan experience for those who go to University of Washington games. Sure, you can take mass transit, or you can tailgate in a nearby parking lot. But if you really want to do something different … you sailgate.
Husky Stadium is not an ordinary football venue. With its steep banks of seating along the sidelines, then the student section at one end and the other end is open to views of Lake Washington … and the dozens of boats where fans congregate before the game.
One of the most popular ways to get to Husky Stadium is with the Dawg Boat that starts in Salmon Bay at Chinook's, a popular eatery. The Dawg Boat takes fans from Fishermen's Terminal, through Lake Union into Montlake Cut and onto Lake Washington. Want to dock at the game once you arrive? That's possible. Want to anchor out in the Lake and have a boat come and bring you to land before and after the game, which on this weekend was an easy Huskies victory over Tulsa? That's also possible.
Sailgating is one way that Seattle sports fans get to games a little bit differently than other destinations with stadiums miles away from downtown with massive parking lots surrounding the venue. Both Lumen Field and T-Mobile Park are extraordinarily walkable from The Westin Seattle downhotel hotel and created ahead of this past summer's MLB All-Star Game, the Green Path starts in Seattle's downtown core, through historic Pioneer Square, before ending at the two homes of the Seahawks and Mariners, which are located next door to each other in the area where the old Kingdome stood.
On this particular Sunday, Lumen Field was bathed in sunshine as the Seahawks opened the season at home against the Los Angeles Rams. The 12s, as Seahawks fans are known, roared repeatedly in the first half and made a first-time attendee's ears ring, reinforcing its reputation for being the league's loudest. Even as the second half unfolded and the Rams asserted control, it was not until well into the fourth quarter that fans started to accept defeat.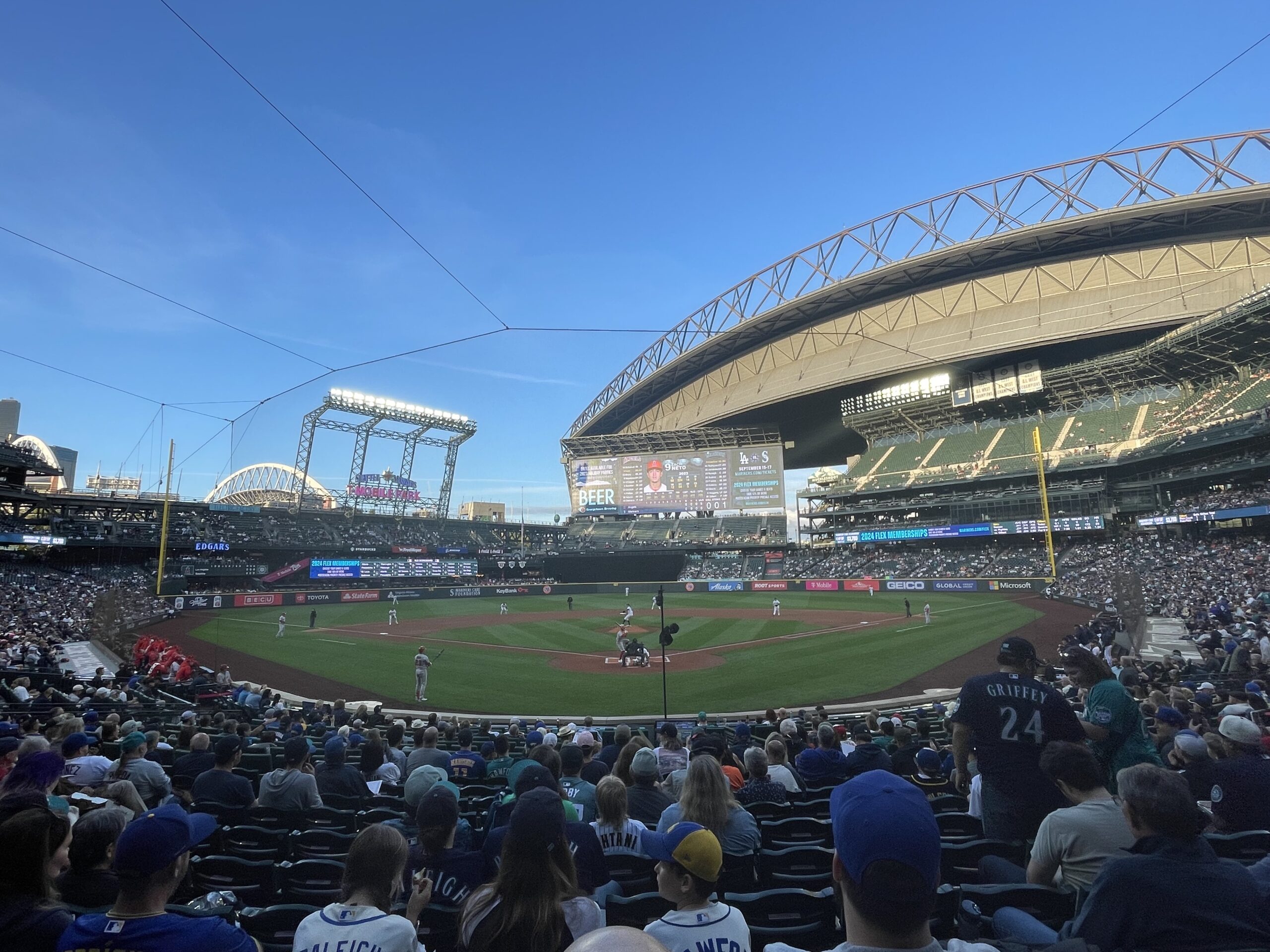 The next night returns visitors the sports district where the Mariners lose in extra innings to the Los Angeles Angels. Seattle is in the middle of a fierce wild-card race in the American League, one year after snapping a 21-year playoff drought and led by budding star Julio Rodríguez.
The Mariners are also one of the most fan-forward facing organizations in MLB. In 2019, the team offered a "fully flexible" membership option that allowed fans to pick how many tickets they want to buy, plus the seat locations and for how many games they want. The club also last year named Malcolm Rogel as vice president of fan experience to utilize fan feedback to influence future initiatives.
"Sports fans in Seattle are amazingly loyal fans," Traisman said. "However, we did go through a period of time where we weren't winning a lot. Having some more success on the field has brought some new fans and that has been the most fun, to find ways to engage with them and have them come back."
The NHL's Kraken also play at Climate Pledge Arena, which underwent a $1.15 billion redevelopment completed in the summer of 2021. Coming off a run to the Western Conference semifinals last year in its second season of existence, the arena is known as one of the greenest sports facilities in the country (if not the world).
Previously the home of the Seattle Supersonics — the arena does have a locker room ready for what's believed to be an eventual return of the NBA — there is little else recognizable for those who remember the venue as the old Key Arena. The roof is still there as a federal landmark but once inside, it's the most modern of fan experiences.
With water bottle filling stations throughout the arena and single-use plastics eliminated, there is also all electric mechanical systems, combustion engines, heating, dehumidification and cooking areas. Solar Panels on the Alaska Airlines Atrium and garage are utilized and the arena offsets any carbon emissions by purchasing credible carbon offsets. For the Kraken, the 'rain to rink' system harvests water off the roof into a 15,000-gallon cistern, which then is used for the ice.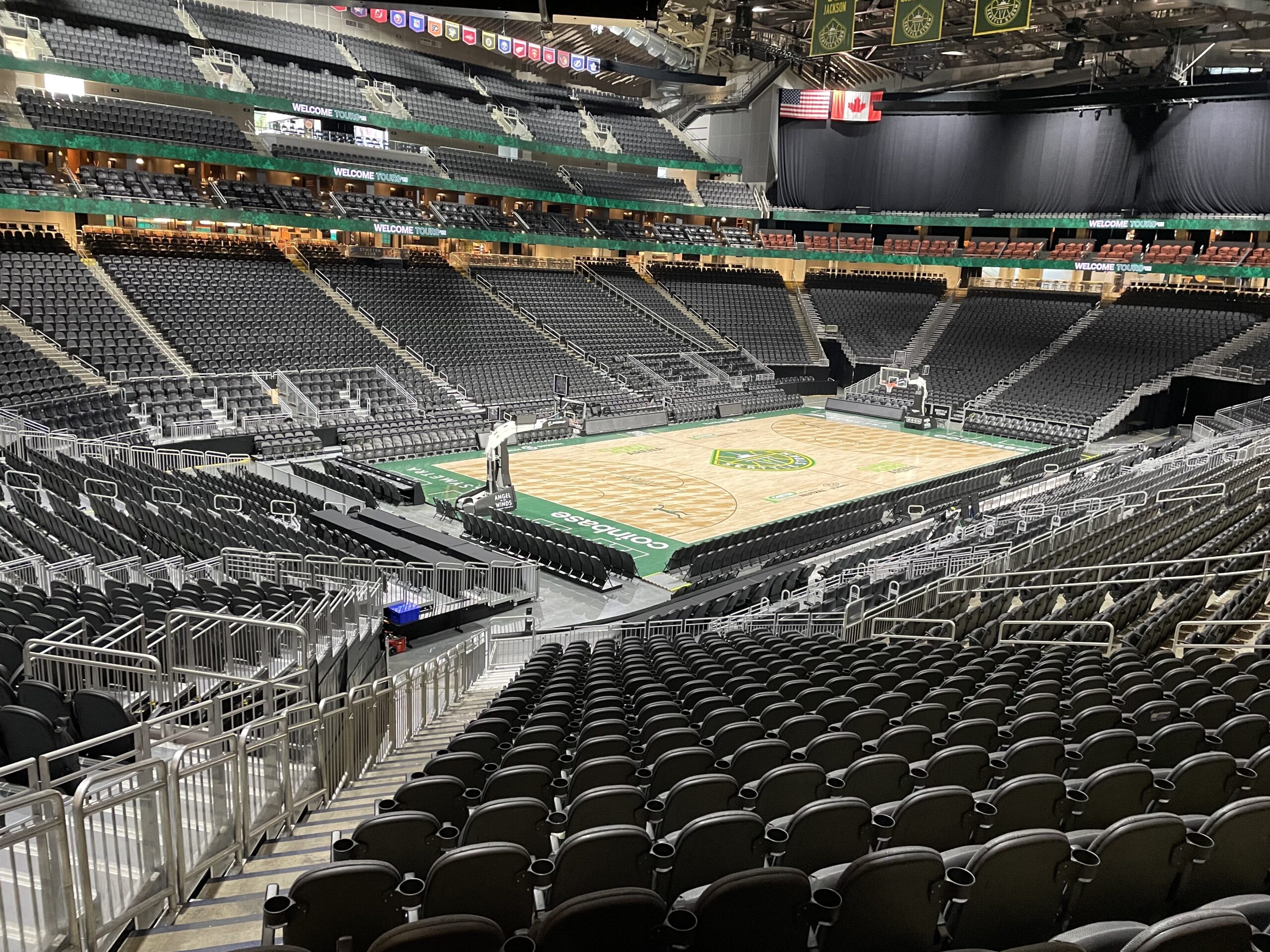 The teamwork of Seattle's teams extends off the field as well. Each of the teams and the Seattle Sports Commission have joined with the Seattle Alliance to donate $500,000 over the next four years to the King County Play Equity Coalition. KCPEC, a collective of over 100 nonprofits and professional sports teams, grew out of the State of Play-King County, a 2019 University of Washington and Aspen Institute-led study around youth access to sport and play in King County.
The alliance includes Seattle Sports Commission, Seattle Kraken & One Roof Foundation, Seattle Sounders FC & RAVE Foundation, Seattle Mariners & Mariners Care, Seattle Seahawks, Seattle Storm, OL Reign, Seattle Seawolves and Seattle Cascades & Tempest.
"The Seattle Sports Commission is proud to be a partner with Seattle's pro sports teams in supporting KCPEC's mission to increase equitable access to sports for our youth," said Beth Knox, president and chief executive officer of the Seattle Sports Commission. "The Sports Commission and its SSC Foundation share in the passion for making a positive impact in the region through collaboration by Seattle Alliance members and the power of sport."
But there's more than college and pro sports in the region. Those with a free day before a game — but who want to get some exercise in at the same time — can hop on the Washington State Ferry across Elliott Bay to Bainbridge Island. Fun fact: pickleball was invented in 1965 on the island (the court the sport was invented is on private property).
Founders Courts, on the day of this group's visit, was filled with people with some waiting a turn. Bainbridge Island Pickleball Association coaches are available for lessons for both beginners or those who have played racquet sports but not pickleball itself. A short drive away is Ba Sa, which showcases traditional Vietnamese cuisine and can solve any hunger pangs after time on court.
Plenty Away from the Games
T-Mobile Park is known for its choice of stadium food — the lines are long every game for Moto Pizza but the wait is worth it for pizza that is sold out weeks in advance at its West Seattle store. Located inside the Amazon Spheres near the monorail that fans can take to Kraken and Storm games, Willmott's Ghost has sensational pepperoni pizza you can cut with scissors. Steps away from Climate Pledge Arena, Tyger Tyger offers Sichuan-inspired cuisine.
A quick walk from both Lumen Field and T-Mobile Park, Darkalino's (we recommend the pasta ragu and focaccia bread) is in Lalario's Hometeam, which features game-worn sneakers donated from private collectors. Steelheads Alley, part of The Boxyard located across from T-Mobile Park, is home to fans before and after Mariners and Seahawks games with local brews from Métier Brewing Company, a black-owned brewery, in a space filled with memorabilia celebrating the 1946 Seattle Steelheads, the city's Negro League team. Also at The Boxyard is Hatback Bar & Grille, named after the way Mariners legend Ken Griffey Jr. wore his hat.
It's places like these that were able to capitalize on the sports-related travel this summer for the Major League Baseball All-Star Game, with plans underway for when the Kraken host the Vegas Golden Knights at T-Mobile Park for the NHL Winter Classic on January 1, 2024. And that's before you add in the 2026 FIFA World Cup, which Lumen Field will be a part of.
"There's a very strong movement and support for women's sports but then we also have really great men's sports," Barnes said. "The sports community as a whole is very supportive of each other and places like the Seattle Sports Commission and Visit Seattle are here to help support that. You're seeing that happen with all the big things coming through this year and next year and men's World Cup coming in 2026."