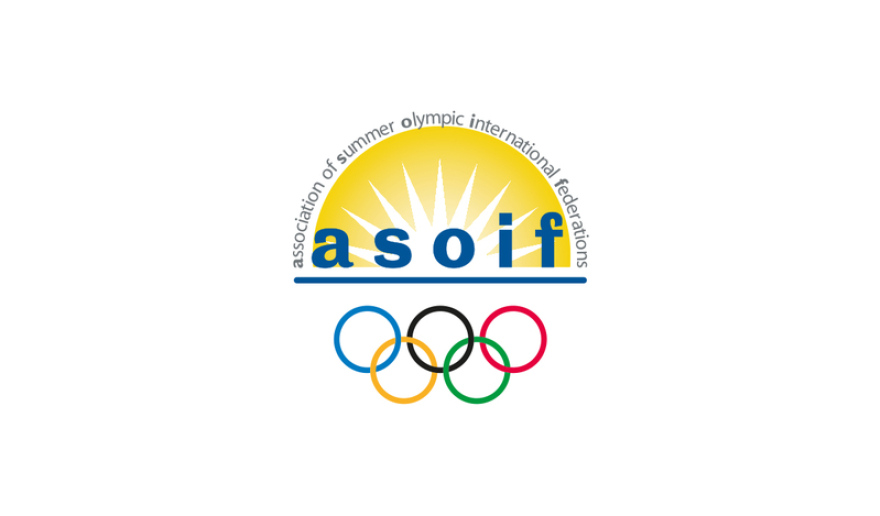 Members of a key group of international federations of Olympic sport are expressing concern over the implications of expanding the sports program at the 2028 Olympic Summer Games in Los Angeles.
At its final meeting of 2023, the Council of the Association of Summer Olympic International Federations (ASOIF) discussed the issues related to adding five new sports the IOC has approved for Los Angeles: baseball/softball, cricket, flag football, lacrosse and squash.
Of concern is what the added number of athletes would mean for the quotas of athletes in other Olympic sports on the program. There is also concern about the revenue share that will come to international federations as a result of the new sports.
ASOIF represents 31 full members that include international federations of Olympic sport, as well as two associate members.
"Over the last years, the nature of the Olympic Program has changed, making it more dynamic than ever," said ASOIF President Francesco Ricci Bitti, who chaired the meeting. "New principles, processes and frameworks are required to deal adequately with this evolution and important matters like IF revenue share, athlete quotas, Olympic qualification systems and Games optimization. These are the issues that hugely impact IF operations and have far-reaching effects on the entire Olympic Movement."
As part of its Olympic Agenda 2020, the IOC has mandated a cap of 10,500 athletes for the Summer Games. But in addition to the new sports that will be part of the program in Los Angeles, several others that were in jeopardy of losing their spots were given a reprieve.
Weighlifting and modern pentathlon, for example, were both left on the program, taking up about 200 athlete spots based on historical numbers. With no other sports being dropped, it's unknown how many athletes will compete in the new sports added to the program, or if other existing sports will be asked to reduce their capacities to accommodate those new athletes.
Baseball and softball, for example, had 234 total athletes the last time they appeared on the Olympic program in Tokyo.
The IOC recently signed off on the LA28 proposal, choosing to add the new sports without specifying yet what the athlete quotas might be for each competition. At the time of approval, however, IOC Sports Director Kit McConnell said the proposal for each team sport would be for six-team fields, although a final decision is expected to be confirmed in 2025.