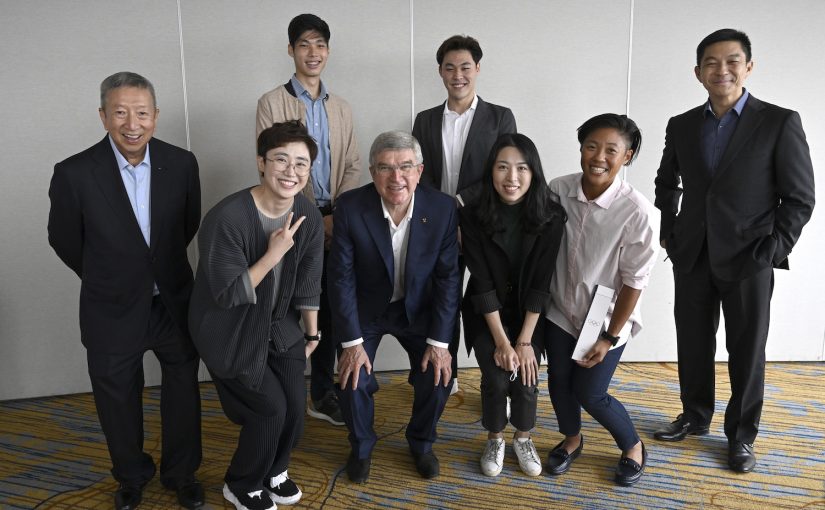 The International Olympic Committee may have a Virtual Sports Festival in 2023 with Singapore as the host, the latest dip into the esports world that has been hinted at by the world governing body.
IOC President Thomas Bach hinted that Singapore would host during a visit on Thursday to the country, telling those at a luncheon "we would be very pleased to have the inaugural Olympic Virtual Sports Festival here in Singapore. … Singapore is also driving the change with regards to esports and virtual sports. The IOC is very much impressed with this progress."
An Olympic Virtual Series was launched in 2021 and attracted 250,000 participants representing over 100 countries. The 2023 edition would have International Sports Federations and game publishers collaborating while "the IOC and the Singapore NOC are in early discussions to host the OVS finals as part of a festival of virtual sports and gaming in early 2023," the IOC said in a statement this week.
The 2021 Olympic Virtual Series featured competition in baseball, sailing and motorsports, which will be esports versions of those sports, and cycling and rowing, where people will compete on machines simulating those sports. The governing body previously said it would continue to study esports and virtual sports as part of an agenda adopted at its 137th Session, but stopped short of saying it was ready to include video gaming in any upcoming Olympic Games. Under a provision of the wide-ranging Olympic Agenda 2020+5 that won approval at the session, the IOC has committed to "encourage the development of virtual sports and further engage with video gaming communities" through at least 2025.