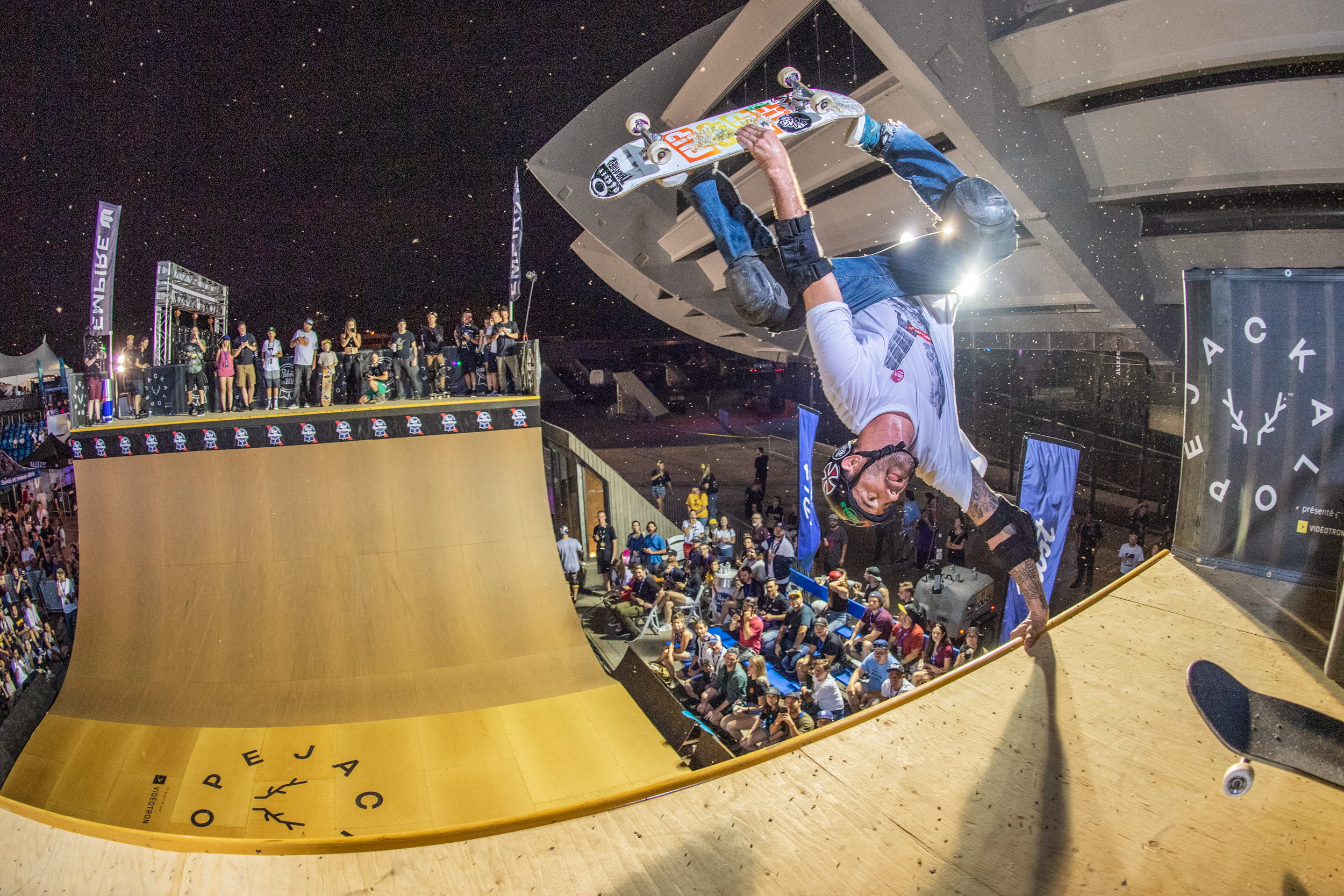 The Jackalope action sports festival will return to Olympic Park in Montréal in August and will add an event in Virginia Beach, Virginia, starting in June 2023.
Jackalope, presented by Vidéotron, will be at the Esplanade of the Olympic Park in Montréal from August 19–21 with about 500 male and female athletes from 20 countries participating in street skateboard, bouldering and breaking competitions, not to mention freestyle motocross, BMX and BASE jump demonstrations.
The organization will also organize a pan-Canada skatepark and bouldering gym tour to scout new young talent that may be invited to compete in Montréal. The series will also sponsor international skateboard events in London, Miami, New York, Prague and more, giving athletes the chance to compete in Montréal this coming August.
"Jackalope has been headlining skateboard and bouldering since its inception," said Micah Desforges, Jackalope president and founder. "And now that these disciplines were introduced to the public during the last Olympic Games, we hope to see even more local talent grow. Our mission has always been to put action sports in the spotlight by creating opportunities for the community to come together, celebrate their passion and take it to the next level."
Montréal's program in August will be highlighted by a bouldering competition that is the only Canadian stop in the North American Cup Series, a breaking competition that will be part of the Canadian Championships and while they usually jump from the Olympic Stadium, this year BASE jump athletes will leap from a construction crane over 300 feet tall before landing in the festival's VIP zone.
Expanding to Virginia
With its roots firmly established at the Olympic Park over the past 10 years, Jackalope will then in 2023 visit Neptune Park at Virginia Beach, Virginia, to start a three-year commitment for events.
"We are honored to have been chosen by Canada's top action sports community as the host city for the 2023 Jackalope Fest," said Nancy Helman, director of Virginia Beach Convention & Visitors Bureau. "This action-packed event brings with it a lot of fun and excitement for both participants and spectators, and we're thrilled to welcome skateboarders, BASE jumpers, breakdancers, boulderers, surfers, BMX riders and more from around the world to Virginia Beach."
"This Virginia Beach partnership is a milestone in the company's history that gives us the chance to build a worldwide Jackalope competition network with Montréal as the epicentre," said Desforges. "With the wide range of experiences Jackalope offers here and internationally, we'll see Montréal in a totally different light."