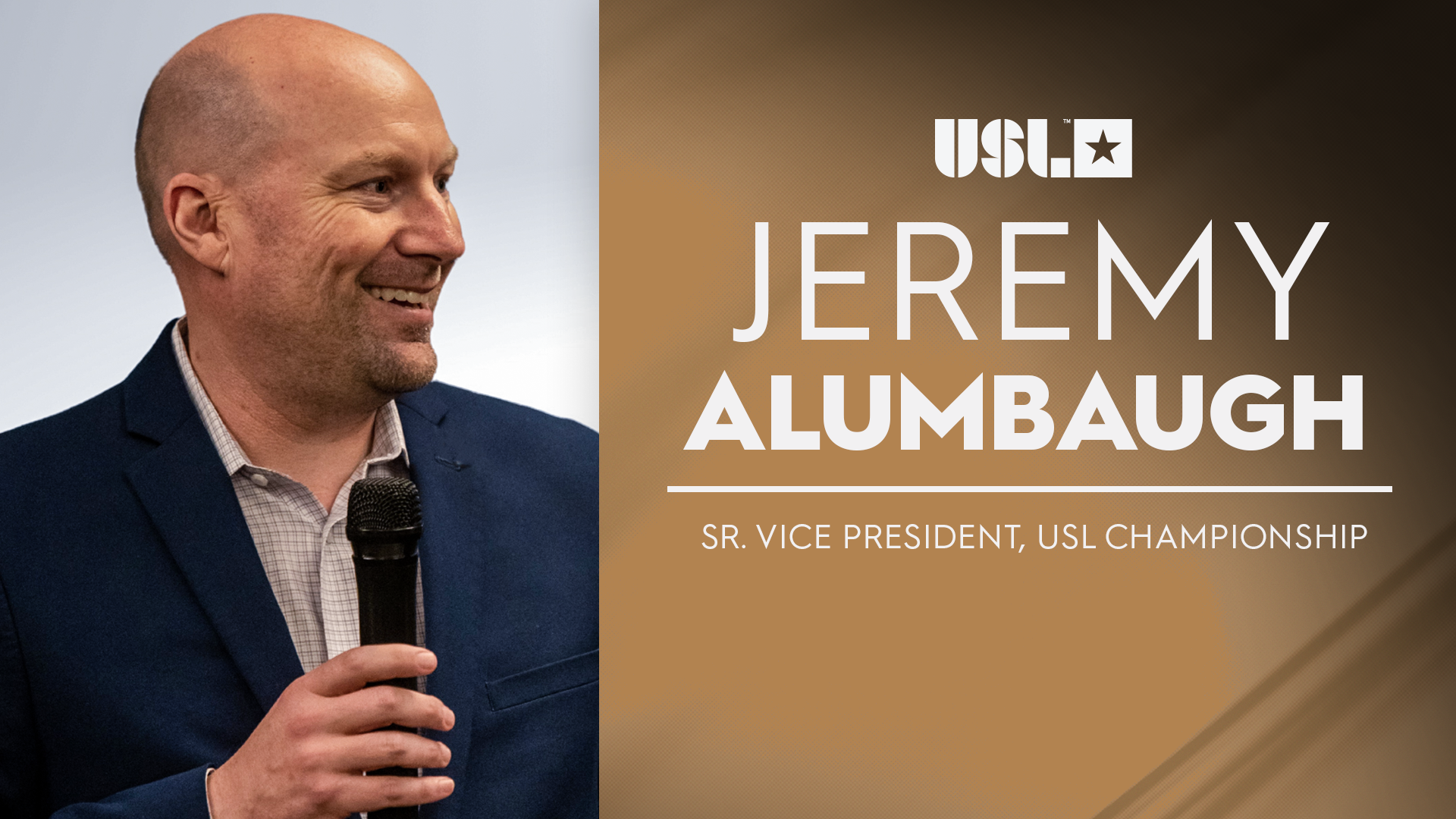 The United Soccer League has named veteran executive Jeremy Alumbaugh as the organization's senior vice president of the USL Championship, a newly formed position.
Alumbaugh joins the USL with more than 25 years of experience in the soccer industry from the youth to professional ranks. He was previously the vice president and general manager of Saint Louis FC in the USL Championship, and most recently served as chief executive officer of the National Independent Soccer Association's Chattanooga FC.
"I'm thrilled to join the USL at such an exciting time for the organization," Alumbaugh said. "The league is experiencing tremendous growth both on and off the pitch. We have a unique opportunity to bring more players, coaches and fans into the soccer movement than ever before and I'm very excited to work with our clubs and our owners to continue to positively impact our communities."
In his new role within the USL league office, Alumbaugh will assist USL Championship clubs with strategy, player relations, team performance, operations and development.
"We are pleased to welcome Jeremy to our executive team," said USL President Jake Edwards. "He brings an array of essential skills and leadership that will help USL Championship clubs take their businesses to the next level. The USL is helping shape the future of soccer in America and providing leveled-up support to our member clubs across every department at the league office is integral to the next phase of our growth."
The USL Championship kicks off its 2023 season on March 11 with 10 matches.