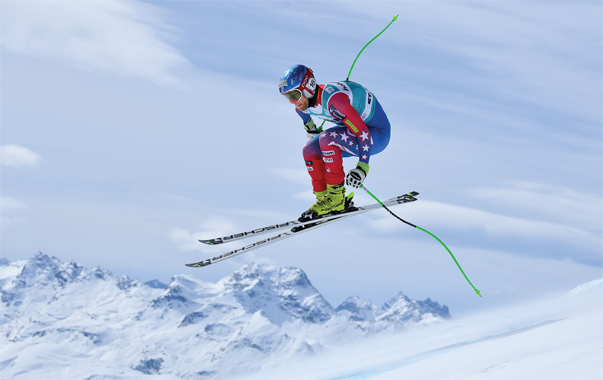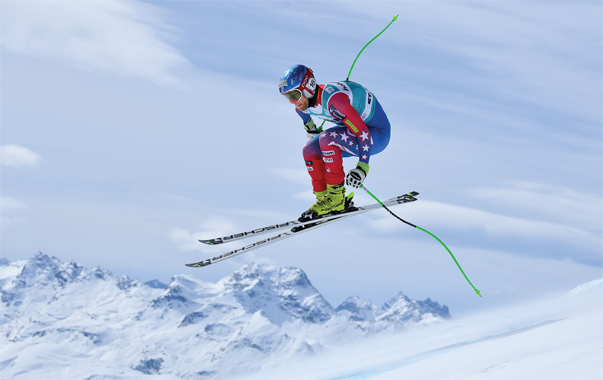 Executives at Vermont's Killington Resort had more than a year to market and create buzz around what would be the first FIS Ski World Cup in New England in 25 years. While early signs pointed to strong interest for the International Ski Federation event, held over Thanksgiving weekend, resort officials still weren't sure exactly what the response would be.
But when Rob Megnin, the resort's director of marketing, sales and reservations, showed up on the morning of November 26, the first of the two-day event, he got his answer. "I just sat out by the front gate and was like, 'Oh my God, they are coming—and they are coming in big numbers,'" he said.
According to resort estimates, 30,000 people attended the event, which featured women's slalom and giant slalom races and a victory by rising American superstar Mikaela Shiffrin. The attendance, which included a rarity in ski racing—paid grandstand seating—was comparable to the largest crowds ever seen in the 50 years that World Cup events have been staged.
Enthusiasm for such a major skiing event, however, is not confined to the Northeast. This winter, fans from around the nation and the world will flock to 30 World Cup events scheduled in the United States across the Alpine, freeskiing, freestyle and snowboarding disciplines. A total of 16 FIS Ski World Cup starts have been scheduled in Alpine alone—the second-largest number of U.S. starts in history—including stops scheduled at Killington and Squaw Valley, California. Moreover, in March, Aspen, Colorado, will host the FIS Ski World Cup Finals, marking the first time the event has returned to the United States in 20 years.
While several of those events are expected to yield, or have already produced, large crowds, the U.S. Ski and Snowboard Association is hoping that the sheer exposure for young skiers and snowboarders who attend may be enough inspiration to keep the pipeline of elite athletes going for years to come. "At what point in Lindsey Vonn's, Mikaela's or Chloe Kim's career did they watch someone do a sport they were starting to love and say, 'I want to be an Olympian. I want to win a medal,' and start dedicating their life to it?" said Tiger Shaw, USSA's president and CEO. "We want to produce as many of those moments as possible."
Scheduling Quirks
The large number of U.S. events this season is the result of a long-term effort by USSA to cast a wider net for host venues and a scheduling quirk that produced several rare open dates for destinations to take advantage of hosting. Those scheduling dominoes began falling when Aspen was awarded the FIS Ski World Cup Finals, scheduled for March 15–19. As a result, the traditional early-season date that Aspen had hosted opened up, and USSA made the case with FIS for Killington.
Yet another opportunity arose on this season's calendar after South Korea was awarded the 2018 Olympic Winter Games. With a planned Olympic-venue test race scheduled for March 2–5 and Aspen on the docket to host the season finals two weeks later, a rare date in between the two events opened up for women's slalom and giant slalom that Squaw Valley pursued and won. That World Cup, March 9–12, will mark the first time the Lake Tahoe resort will have hosted such an event since 1969.
For USSA, an aggressive approach to seeking World Cup dates at U.S. resorts is part of a strategy aimed at building off the momentum generated from skiing's exposure at the last Olympic Winter Games in 2014. In 2015, Vail, Colorado, hosted the Alpine World Ski Championships, and the plan was to use that event to spark even more interest domestically in the sport, said Calum Clark, USSA's vice-president of events. "We were working out how strategically to ensure we're not one and done, that there wasn't just one peak event and then it just disappeared and people forgot about ski racing," he said. "On the Alpine side, it was a very methodical process to try to bring large events in over a timely period."
Killington Crowds
Although resort officials at Killington had been lobbying USSA for years for the chance to host an event, when the November date opened up, it still took some convincing. "We had FIS come here, and the U.S. Ski Team came here, and they all checked it out multiple times," Megnin said. "We had to build confidence in them from every perspective, from marketing to mountain operations to snowmaking."
Clark acknowledged that there were more than a few unknowns. "Killington in the international sphere was not known for Alpine World Cup, so there were a lot of questions from the international media and officials about what this was going to be like," he said.
Shaw said USSA nonetheless felt confident the event would be a hit, in part because the organization's large membership base in the Northeast was hungry for events and it had been a long time since the World Cup had been staged in the region. He also felt good about the layout of Killington as a spectator-friendly venue. "There are a lot of World Cups you go to where you can't necessarily see the event that well and you have to rely on the Jumbotron," he said. "And Killington has a long pitch right to the finish and a natural amphitheater with the stadium there. The energy was electric."
However, as an early-season stop on the calendar, there was considerable risk with regard to weather. In fact, the early December men's World Cup races scheduled in Beaver Creek, Colorado—an annual stop on the tour—were canceled for only the second time in their history because of lack of snow.
But Killington brought extra snow-making power from 160 machines, something that came at a cost but was worth it, Megnin said. In fact, the resort's snowmaking skills—a necessity for early-season skiing in the relatively lower elevations of the East Coast mountains—worked to its advantage, Megnin said. "A lot of that technology has been developed in the Northeast since we rely on it a heck of a lot more than the West," he said. "I would argue the East is probably better prepared these days to take on events like this because we can do a better job of ensuring the surface they need—because this is where we need it the most."
Another factor that was anticipated was the large crowd. Early on, resort officials decided to sell grandstand seating, a risk for a sport in which on-site viewing is typically free. Seat pricing began at $20, but not knowing how that would sell, the resort also sold a "SuperFan" ticket for $75 that included grandstand seating and a lift ticket to the resort. Tickets were put on sale in mid-summer and sold out in six hours. From there, they added additional grandstand and extra VIP tickets, the latter of which sold for $350 and included a premium vantage point within a heated tent as well as food and beverage services, preferred parking and a lift ticket. Those, too, sold out in hours.
"In the end, we sold 3,500 seats for each day and 650 VIPs," Megnin said. The results were so good that resort officials had to adjust their messaging to non ticket-holders still planning to come. "One of the mistakes we made was we publicized the fact that we sold it out," he said. "People took that literally and didn't understand we had a huge free viewing area. We had to reinforce that again and again and again."
The thousands who did attend were treated to a fantastic competition that ended with Shiffrin's victory, won in front of her 95-year-old grandmother, who lives in nearby western Massachusetts. But more than that, the resort was pleased with the international broadcast in 60 countries and the estimated 80 million advertising impressions from the event. "There are only 14 resorts in the world that put on a World Cup in any given year, and we were one of them," Megnin said. "For skiers, that means something. I have tons of anecdotes since that weekend from people who heard we did that event, saw it and decided to come here."
Return to Squaw
At Squaw Valley, resort executives are also looking to make the most of their opportunity, even if they're less concerned about the exposure they'll get from television as a result. "The international and domestic TV exposure is appreciated, but at best it's a tertiary-level benefit," said Andy Wirth, CEO of Squaw Valley Ski Holdings. "When we compare that commercial residual value against the net cost of staging this event, which is well into the six figures, there's actually better ways, frankly, for us to secure that same exposure."
What appeals more to Wirth is the fact that hosting a World Cup event plays into the mountain's culture and pedigree as a former Olympic Games host (in 1960), and it reinforces its image as a mountain that continues to produce and challenge a high concentration of elite athletes. "We want to and need to inspire the next generation of young ski racers to become competitive Alpine skiers at this level," he said. "The best way to do that is to watch the best skiers in the world at an Alpine World Cup. It's very much endemic to not only our company but also our community."
While most resort-based ski teams are run by separate nonprofit entities, Squaw Valley owns its team, which has produced an enormous number of Olympians and elite athletes, including four-time Olympic medalist Julia Mancuso. In fact, it was Mancuso who first approached Wirth about the notion of hosting a World Cup race. "Julia mentioned to me in a friendly conversation, 'What's in between South Korea and Aspen?' And I looked at her quizzically and she said, 'Squaw Valley. Let's go after an Alpine World Cup. There's time on the calendar and it works out well from a travel perspective.'"
For its race, Squaw is borrowing a page from Killington's successful story and has sold grandstand seats as well. The tickets sold out in 15 minutes when they were put on sale in late August. Wirth expects even larger crowds on the mountain in the free viewing areas. "We not only anticipate good television viewership but, for on-site viewership, we took the Killington challenge and said we're going to do more," he said.
Shaw agrees that it's definitely possible. "Squaw has the potential to be like Killington," he said. "There's a pent-up demand. There are a lot of people, and they care about ski racing."
In addition, Wirth borrowed a page from his time as an executive at the Steamboat Ski & Resort Corporation in Colorado,which hosts Nordic combined World Cup events. There, he arranged for the local school district to give children the day off from school to boost attendance and inspire them to see elite-level athletes. Similar discussions have been held in Squaw Valley for the Friday of the event. "Not only do we anticipate many people showing up, but we are turning this into a field trip and a learning experience for the youngsters in this region," he said. "Our superintendent received this with great celebration and support."
Culture of Ski Racing
While Killington and Squaw Valley mark significant shifts in event hosts, no event will be larger this season than the World Cup Finals in Aspen. For decades, Aspen has been a regular stop on the women's World Cup in the disciplines of slalom and giant slalom. But the finals will bring the world's top men and women competing in each Alpine discipline—nine championship events in all over five days.
"We thought this might be a great opportunity to rally the community, to put in a bid for a major ski event and tap all that nostalgia that is not only in this community but throughout the ski industry for racing in Aspen," said John Rigney, vice-president of sales and events for the Aspen Skiing Company. "From there, it was a long road."
Shaw said that hosting an event in March instead of November, when Aspen traditionally hosts, works to the organizers' advantage. "Now that it's March, they don't have to worry about having enough snow on the trail, which allows them to focus more on spectator amenities and the grandstands and all these things that help people come watch it," he said.
But Rigney said there are pros and cons to hosting the event later in the winter season. Because March is peak visitor season, the resort needs to focus on many things at once. "It's taken a lot to make sure we generate all the assets and manpower we need to pull this off when people are undoubtedly very busy with their day jobs," Rigney said.
So far, however, the community has responded. The regular Aspen event typically requires about 200 volunteers, whereas the finals will need about 600 volunteers, who have already been secured.
Clark said the national governing body backed the bid strongly knowing that the world skiing community would be interested in a late-season event in Aspen, which in 1950 hosted the first world championships ever held outside of Europe. "They are incredibly focused on delivering a very good athletic event but with the very strong culture of Aspen," Clark said. "They are not afraid to showcase that this is going to be a great celebration at the end of the year with a lot of locals out having a very good time. They have a great plan, and it's a wonderful marriage of an amazing ski venue that's incredibly tough and with a finish right at the edge of an iconic mountain Western town."
Indeed, the resort's proximity to its downtown makes it unusual among World Cup Finals hosts. And the city plans to take advantage of that with ancillary events in the centrally located Wagner Park. Programming includes a kickoff party on March 15, live music, a St. Patrick's Day party and a celebration of Aspen and its ski racing history.
Rigney said the resort hopes the exposure will pay off on multiple fronts. "In many ways, it's both a long- and short-term play," he said. "We want to fill the town this March, but we want Aspen to continue to be on people's radar for years and years to come. We've been successful with that with
X Games, and if you go back to our roots, we're really a ski-racing town."
The Big Picture
From East to West, the 2016–2017 season of World Cup ski racing promises to leave a lasting impression on resorts across the country. But USSA officials hope the event schedule will do even more. "Part of this mission was to show to the world that Alpine ski racing is vibrant and healthy and very popular and not just in the state of Colorado but nationwide," Clark said. "We've seen great success in Killington, Vermont. I'm very bullish on what kind of success we're going to see in Squaw Valley. That's going to be important for us to showcase to the world—that this is a very large country with a lot of passion for Alpine ski racing."