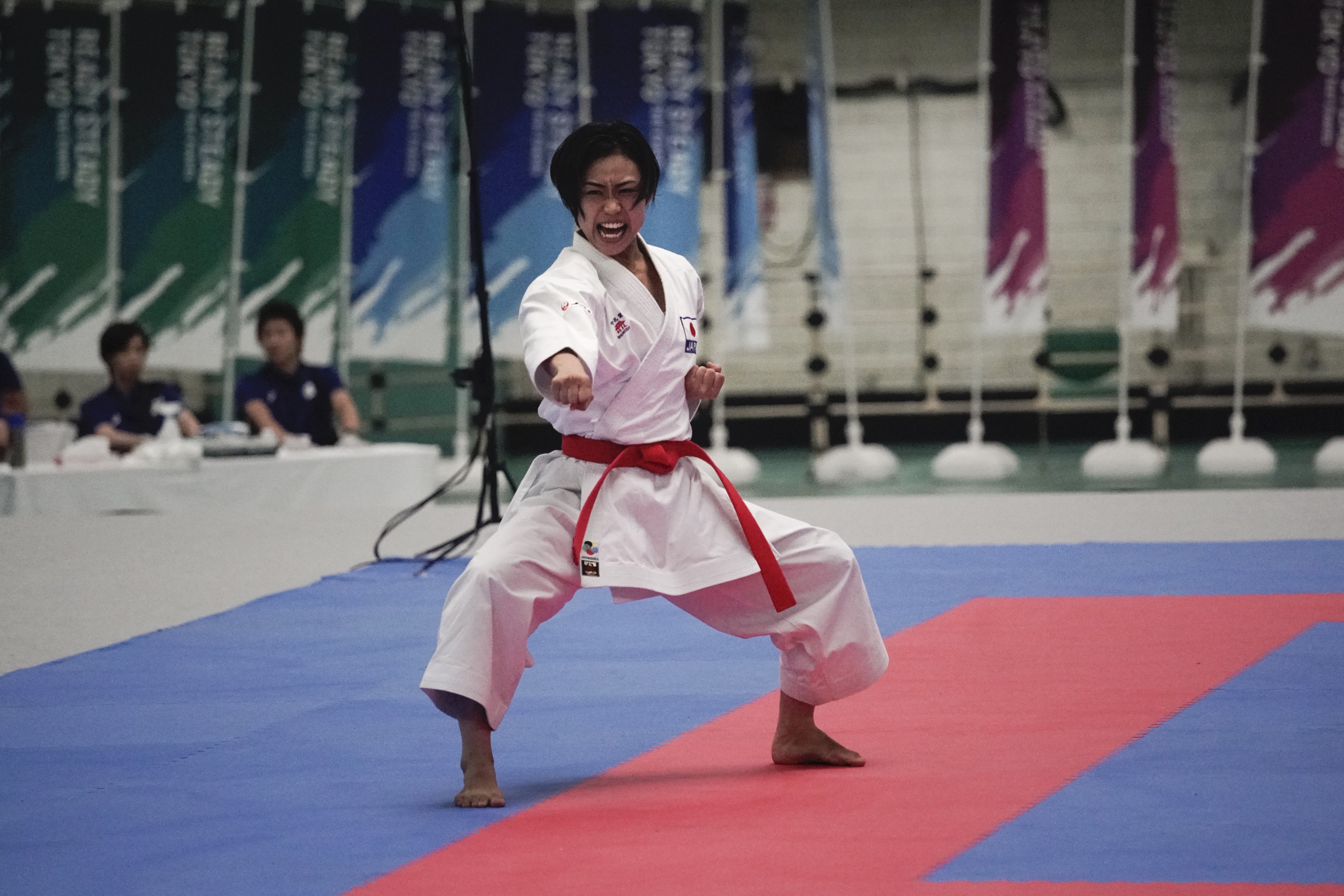 At a time when MMA-style fighting dominates the martial arts landscape, karate is working to expand its own patch of ground. "The beauty of karate is that it's a lifetime sport," said Phil Hampel, CEO of USA Karate, which counts 3,200 members. "It adjusts and adapts."
There's plenty of evidence of the sport's adaptability, both in the United States and abroad. Karate will step into the global spotlight at the 2020 Olympic Summer Games in Tokyo. In the United States, organizers are adjusting their planning strategies to make events more family-friendly. And a new U.S.-based professional league, Karate Combat, showcases full-contact fighting between top athletes at unusual locations around the world.
Olympic Debut Awaits
Karate is one of five sports that will make their debut at the upcoming Olympic Summer Games. The karate competition will feature 80 athletes competing both in kata ("forms," or detailed patterns of movements) and in kumite, or sparring. Eight gold medals will be at stake: six for kumite (three weight categories for each gender) and two for kata. Fighters will be judged on factors such as strength, speed, rhythm, balance and the power of strikes and kicks.
Karate events will be held at the Nippon Budokan, described by organizers as the spiritual home of Japanese martial arts and a legacy venue from the 1964 Tokyo Games. The sport's supporters have been trying since the 1970s to get karate into the Games, and the International Olympic Committee gave the OK in 2015.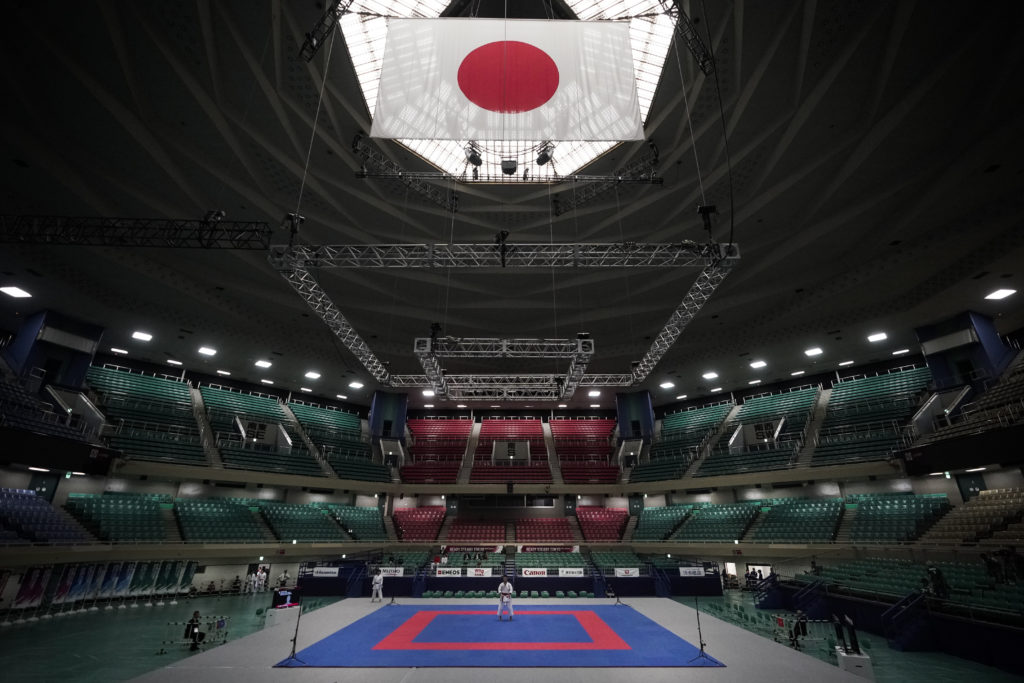 The Olympics inclusion has spurred growth in USA Karate's elite division for athletes who want to get a shot at the Games. "We've seen fairly significant growth with athletes coming out of retirement to be in the Olympics," Hampel said. The buzz surrounding the sport's Olympics appearance will likely boost participation levels as well, he added.
Fun for the Entire Family
Karate has become "more of a family event" than it was in the past, said Jennifer Miles, senior sport manager for baton twirling, judo, karate and taekwondo at the Amateur Athletic Union, which counts karate as one of its most popular sports. "We have changed schedules to accommodate the families so they have less time in the venue and more time to explore the community" where the event is being held, she said.
Hampel said that USA Karate looks for family-friendly locations. The organization moves its annual national championships and team trials to different locations to meet the travel needs of competitors living all over the country. The organization held the 2019 championships in July at the Schaumburg Convention Center just outside of Chicago, while previous years saw championships in Fort Lauderdale, Florida; Reno, Nevada; and Greenville, South Carolina.
The Schaumburg event was the organization's largest national to date, with just under 2,000 competitors, Hampel said. In addition to infrastructure requirements such as the ability to house 10–12 competitions on full-size mats and 50,000–85,000 square feet of unobstructed floor space, USA Karate looks for locations with amenities so families can enjoy the destination. The organization works hard to find venues that can be reached with "reasonable airfare," he said. "The hotels are the hotels, plus or minus $20. The challenge is airfare."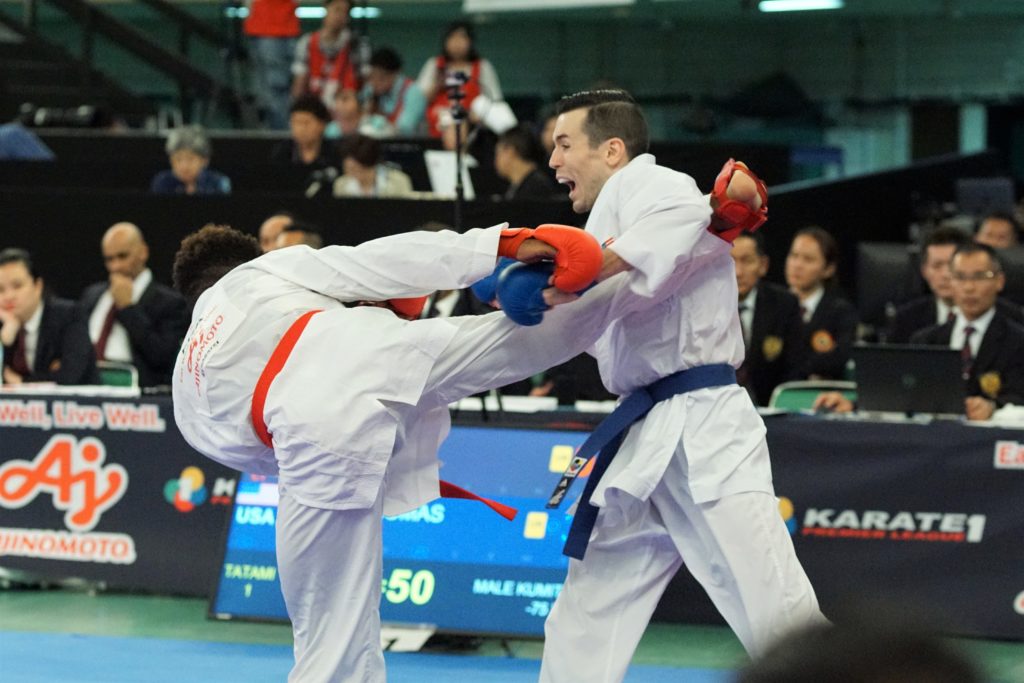 "Karate has always been a popular participation sport, but more recently it has become more of a spectator sport, as we are seeing a rise in people coming just to watch the art of the sport," said Miles. "Karate, along with all martial arts, teaches lessons that help participants focus on not only improving their fitness but their confidence too." The participant pool has changed, according to Miles. Karate has evolved from a sport dominated by teenage males to one that's seeing an influx of younger athletes, women and girls, and athletes 40 and above.
The Rise of Karate Combat
Meanwhile, the sport is making inroads in some untraditional venues as well: on the 102nd floor of One World Trade Center, at a Hollywood nightclub, at a Miami boatyard and at the location in Athens, Greece, that hosted the 1896 Summer Olympics. This is the world of Karate Combat, a professional start-up that showcases full-contact karate in unexpected locations.
"We've never been to an arena or a stadium or a big gym," said Adam Kovacs, head of karate and fight operations for the league, which has a pool of 100 athletes. "We already have five events in the books. All of them were exciting and in different locations than everyday sporting events." The invitation-only competitions bring in 200 to 300 guests. Tickets aren't sold for the events, which Karate Combat streams live on its website.
The three-round bouts are held in the "Fighting Pit," a specially designed space with no fences or ropes, bringing fans closer to the action, Kovacs said. In fact, fans are so close that the referee had to briefly pause the fight at the World Trade Center when a spectator accidentally spilled a drink in the pit.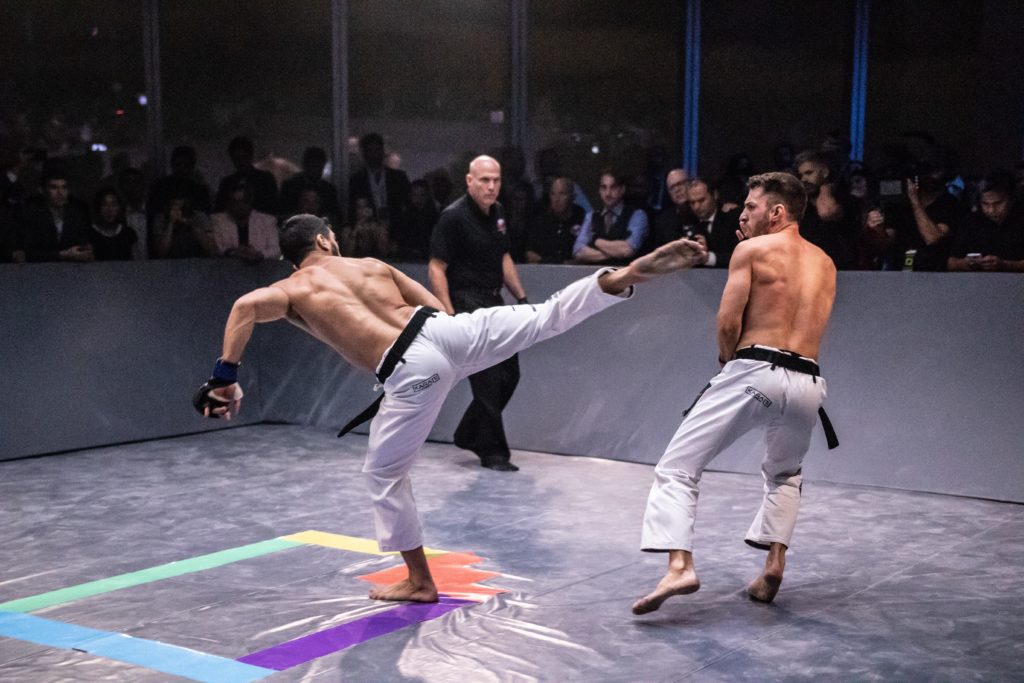 Another distinctive feature is Karate Combat's production quality. The league uses the same kind of equipment used to make films, Kovacs said, which gives the online audience the sense they're watching a movie. He said Karate Combat works with a production crew of 60 to 70 people.
Kovacs admits that not all of karate's more traditional devotees appreciate the league. "For sure, there are people who don't like us," he said. "It's not for them, but that's completely OK. I would say that most of the people like it. It is different but still tough. The fight is real." Primarily an amateur sport, karate has millions of people competing and practicing, but those who wanted full contact had to shift to mixed martial arts or kickboxing, Kovacs said. Some have been training for 20 years but "didn't have an alternative to become a professional in their own sport," he said.
"I myself have been training for more than 30 years," said Kovacs, a former world champion. "But if I had the chance 10 or 15 years ago, after my amateur career, I could have transitioned to this league. This is what we can give back to the karate community as well."
Karate Combat is looking to franchise its own dojo network, but for now "the primary focus is on the league itself, putting up new shows, and putting together a (fight) card for the rest of the year," Kovacs said.
Can Karate Combat last for the long haul? "I'm confident that it's a sustainable business," Kovacs said. The league is working to schedule events for this year and next so that broadcast partners, sponsors and others can make plans. In December 2018 the league announced that it's planning a series of championship fights in 10 locations around the world, including Shanghai, Rio de Janeiro and Paris.