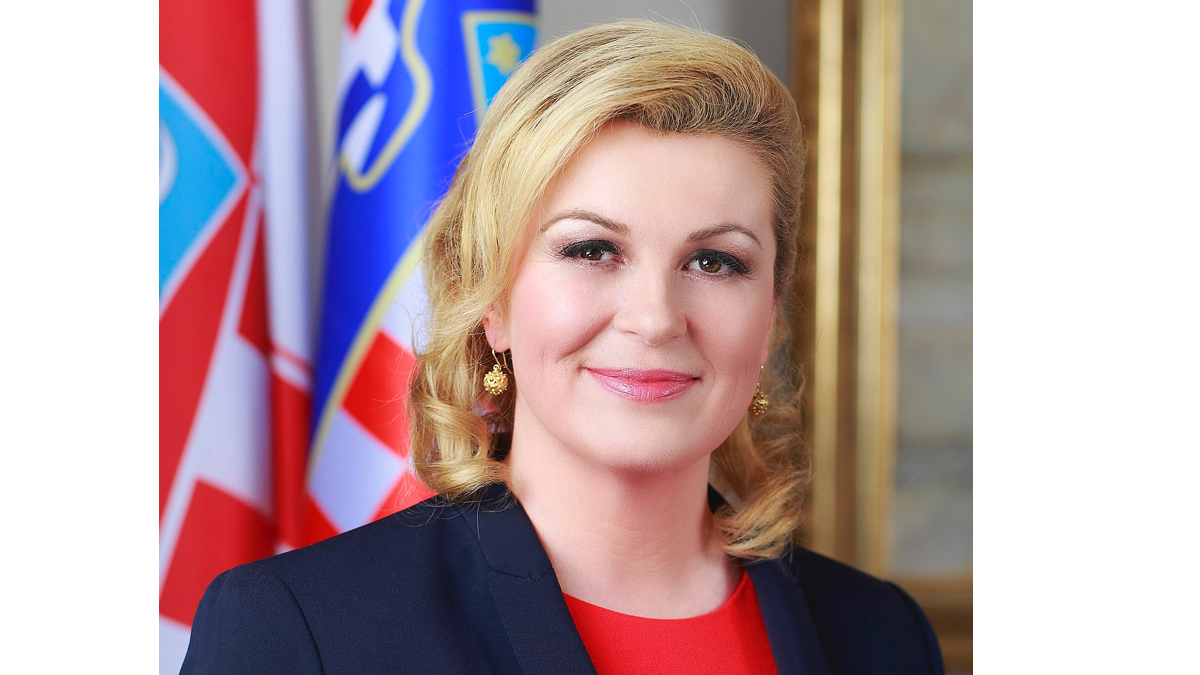 Kolinda Grabar-Kitarović, the former president of the Republic of Croatia, has been appointed by the International Olympic Committee as chair of the Future Host Commission for the Games of the Olympiad.
An IOC member since 2020, Grabar-Kitarović will lead the commission starting immediately. The commission is charged with working with candidate hosts to determine future hosts for the Olympic Summer and Winter Games, plus corresponding Paralympic Games.
The commission has already selected Brisbane, Australia, as host for the 2032 Olympic Summer Games. The commission's next step would be to select hosts for the 2030 and 2034 Olympic Winter Games, which Salt Lake City intends to submit a bid to host.
"I am grateful for this opportunity to collaborate with potential hosts on Olympic projects, which will help them to achieve their long-term goals for development, public health, sports participation and inclusion," Grabar-Kitarović said. "I would like to continue to build on the great work begun under Kristin's leadership. It is an exciting chance to develop innovative ways to steer the Olympic Games into the future and explore the challenges facing upcoming hosts, such as climate change."
Growing up in what was then Yugoslavia, Grabar-Kitarović entered a student exchange program and at 17 moved to Los Alamos, New Mexico, graduating from Los Alamos High School in 1986. She graduated from the University of Zagreb in 1993 and also attended the Diplomatic Academy of Vienna before earning a master's degree at the University of Zagreb. She then went to George Washington University for two years as Fulbright Scholar, later receiving a fellowship at Harvard University before becoming a visiting scholar at Johns Hopkins University.
She was later the Croatian Ambassador to the United States from 2008–2011 before an extensive diplomatic career throughout Europe, culminating with the Croatian presidency from 2015–2020.
The previous chair, Kristin Kloster Aasen, stood down following her election to the Executive Board because no EB member can serve on the Future Host Commissions. Grabar-Kitarović's position on the Future Host Commission fhas been filled by IOC member Marisol Casado, the President of World Triathlon.
"The Future Host Commissions have an important role in shaping the future of the Olympic Movement," IOC President Thomas Bach said. "Kolinda Grabar-Kitarović will bring rich and diverse skills and experience, including at the very highest levels of government and international relations. As a member of the same Commission, she has already contributed to the successful delivery of the first election under the new approach to choosing Olympic and Paralympic hosts, with the selection of Brisbane 2032."