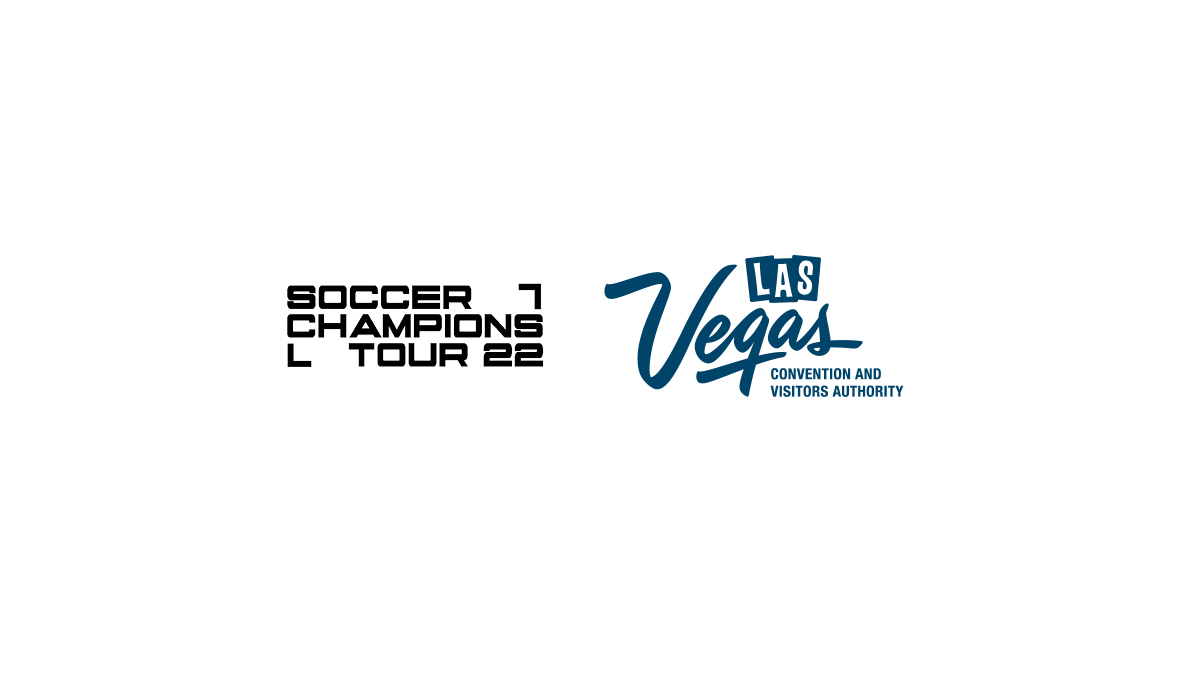 The Las Vegas Convention and Visitors Authority will be the exclusive destination partner for the AEG Soccer Champions Tour's Las Vegas doubleheader with the inaugural event starting July 22 with participating clubs Real Madrid, Barcelona, Juventus, and Liga MX's Club América and Chivas.
The Las Vegas matches include Juventus against Chivas on July 22 and a 'Clasico' matchup between Real Madrid and Barcelona on July 23. The tournament will run through July 30 with Las Vegas, the Bay Area, Dallas and Los Angeles hosting matches. This tour marks the first return to the U.S. for Barcelona and Real Madrid since 2019 and for Juventus since 2018.
"Las Vegas' ability to attract world-class sporting events has never been stronger and welcoming these two international soccer matches over the course of one weekend is a testament to that," said Steve Hill, chief executive officer and president of the Las Vegas Convention and Visitors Authority. "The ongoing partnership with AEG to host high-profile events is exciting for both Las Vegas and the sports world as we continue to work together to create unforgettable experiences for teams and their fans alike."
With thousands of fans expected to descend upon Las Vegas, the tour provides a significant opportunity for the LVCVA to introduce visitors from around the world to the city. Since 2017, Las Vegas has become home to the NHL's Vegas Golden Knights, the WNBA's Las Vegas Aces, the USL's Las Vegas Lights, the AHL's Henderson Silver Knights and a second annual NASCAR Cup Series weekend. The Las Vegas Aviators of the Pacific Coast League have a new Las Vegas Ballpark as well.
"AEG is honored to kick off this tour in the iconic city of Las Vegas and we are thrilled to be able to provide soccer enthusiasts in the Las Vegas area with a unique opportunity to see some of their favorite European and Mexican clubs, competing at the highest level of the game in person at the award-winning Allegiant Stadium," said Tom Braun, AEG senior vice president of soccer & business operations and business development. "We look forward to expanding our relationship with the LVCVA and contributing to both the growth and popularity of North American soccer through additional marquee events like this in the future."
The two Las Vegas matches will be played at $2 billion Allegiant Stadium, which opened in 2020, which is managed by ASM Global and the newest sports venue on the strip after the 2017 opening of T-Mobile Arena, the home of the Golden Knights.
"We're proud to be bringing clubs of international significance to the Las Vegas market and we're honored to have the support of the LVCVA, an organization that shares our commitment to growing world-class sports across the city," said Nick Baker, chief operating officer, AEG Global Partnerships. "This is a significant opportunity not only to give back to our global sports fans but also grow our business with world-class brand partners and we look forward to doing just that with more of these events to come in the future."