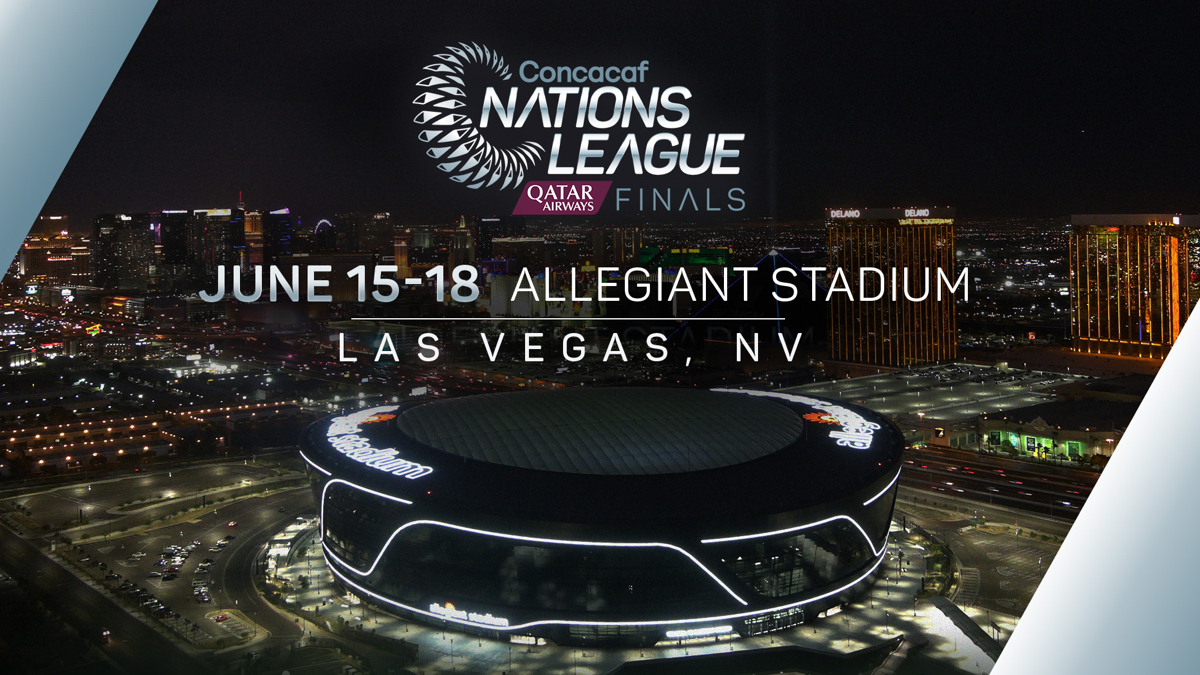 The 2022/2023 Concacaf Nations League Finals will be played at Allegiant Stadium in Las Vegas with the semifinals on June 15 and the championship on June 18, Concacaf announced on Monday.
The United States won the inaugural Nations League in 2021 in extra time over Mexico in front of a sellout crowd in Denver. Allegiant Stadium, home to the NFL's Las Vegas Raiders and Super Bowl LVIII, has hosted a number of high-profile events in the past including the 2021 Gold Cup Final between the United States and Mexico.
"Las Vegas and Allegiant Stadium will be tremendous hosts of the 2022/23 Concacaf Nations League Finals," said Concacaf President Victor Montagliani. "We all enjoyed an outstanding Gold Cup Final at the same venue in 2021 and I have no doubt the quality of the teams combined with the world-class facility will draw fans from across our region."
The second edition of the Nations League started in June 2022 with group stage play. The competition will resume at the end of this week with the remaining group stage games with the United States, Mexico, Canada and Costa Rica, the traditional leaders of the confederation, having its final two games in the group stage. The U.S. will play against Grenada on Friday before traveling to El Salvador on March 27.
The four group winners were be ranked according to their performance in the group stage to determine the semifinal matchups.
"Following the overwhelming success of the Concacaf Gold Cup Final in 2021, we couldn't be more excited to welcome the Concacaf Nations League Finals to Las Vegas this June," said Steve Hill, president and chief executive officer of the Las Vegas Convention and Visitors Authority. "The excitement of these games matches the electric energy of Las Vegas and we look forward to once again showing why we are The Greatest Arena on Earth."