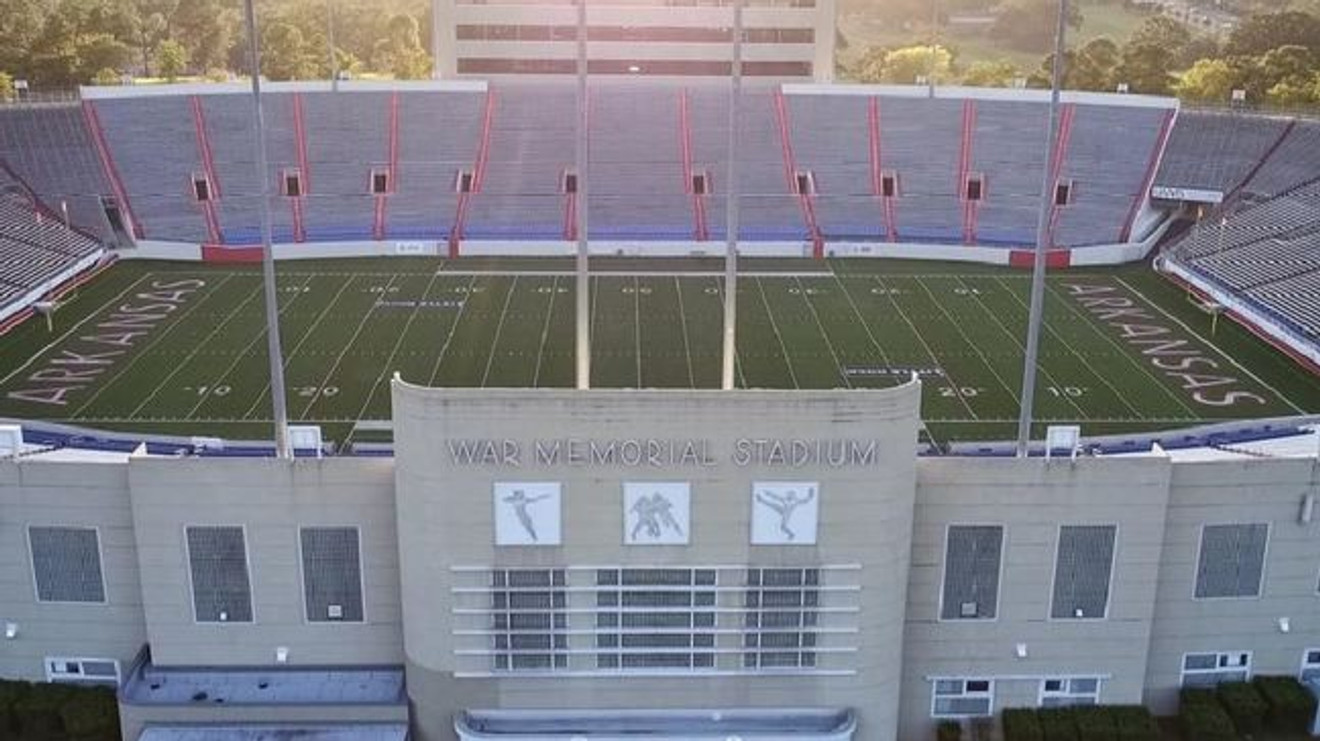 The home of major college football games in Little Rock, Arkansas, and the future site for the NJCAA football championship game for the next three years may be renamed.
Arkansas-based Simmons Bank are in negotiations to own the naming rights to the field at War Memorial Stadium in partnership with the War Memorial Stadium Commission and the Arkansas Department of Parks, Heritage and Tourism.
"War Memorial Stadium has a rich history as a sports and entertainment venue that honors our state's veterans," said Stacy Hurst, director of Arkansas Department of Parks, Heritage and Tourism. "With the support of Simmons Bank, we will be able to make sure that the stadium remains a state treasure for many years to come."
The sponsorship will reportedly provide additional improvements to the stadium, which has undergone several renovations throughout the years. It would be renamed Simmons Field at War Memorial Stadium.
War Memorial Stadium has played host to major college football games, concerts and events for 70 years. The stadium has gone through several renovations since opening in 1948. It currently holds over 54,000 for football games and is the secondary home for Arkansas Razorbacks games.