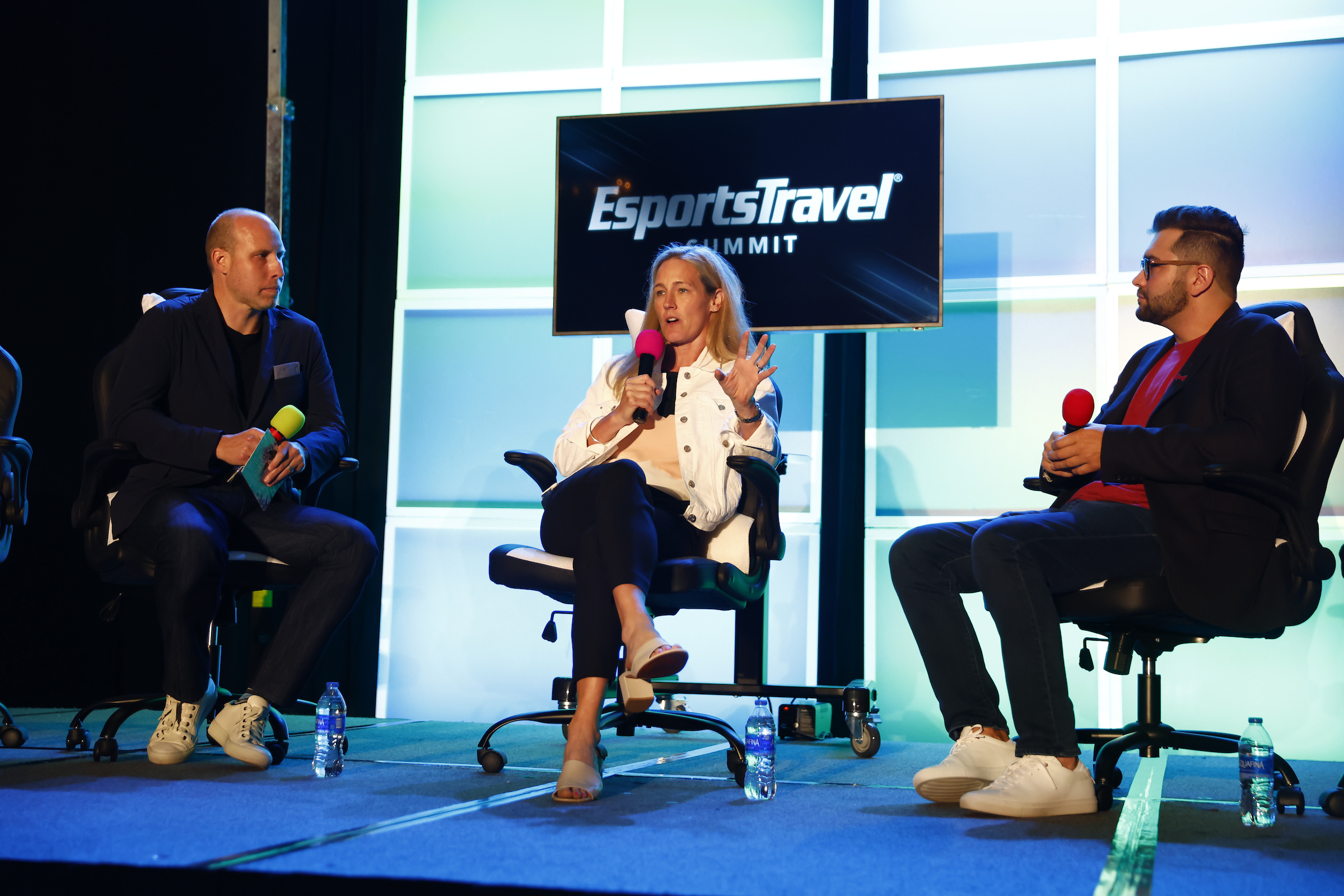 The 2022 EsportsTravel Summit in Daytona Beach, Florida, featured two days full of networking opportunities and programming that showcased why in-person esports events have come back in such full force from the depth of the pandemic.
This year's event took attendees on a journey of where esports is today and what the future holds on a variety of levels whether it be grassroots, collegiate or professional. A record-breaking number of esports organizations were on hand to either start or rekindle business relationships with the destinations and suppliers that support the industry thorugh informal networking and a marketplace where they could meet one-on-one with destinations and venues interested in hosting their events.
"This was our largest EsportsTravel Summit in the history of the event, but also in many ways our most important one to date," said Jason Gewirtz, vice president of the Sports Division for the Northstar Meetings Group, organizers of the EsportsTravel Summit. "As in-person esports events have come back, our education program was crucial for the industry to understand what those events looks like and how they operate. And our marketplace connecting rights holders with destinations and venues wanting to host their events was the largest in the history of the EsportsTravel Summit, which speaks to the need for both sides to learn about how to engage with each other."
Dates for the 2023 EsportsTravel Summit were also announced; the event will be held in Toronto from July 12-14, 2023, going outside the United States for the first time. The conferene will be staged at the Westin Harbour Castle in downtown Toronto.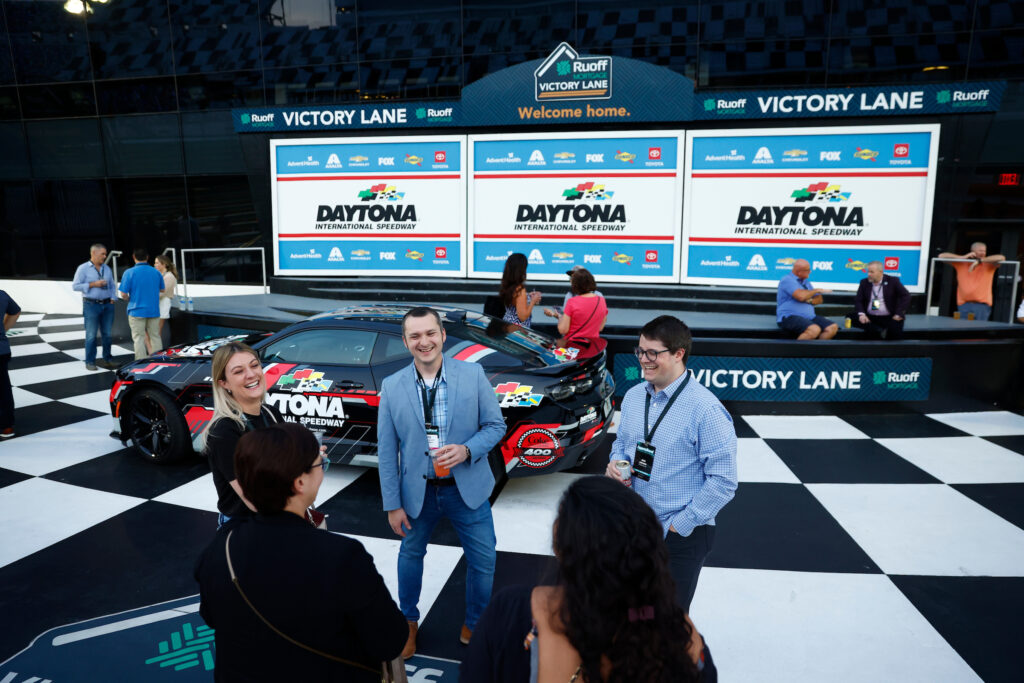 The 2022 EsportsTravel Summit opened at the iconic Daytona International Speedway for the opening ceremony, highlighted by the transport buses taking registrants on a lap around the home of the Daytona 500 and its 31-degree banked turns. Frank Kelleher, the track president and Southeast Region President for NASCAR, welcomed attendees along with Brandon Little, sports business development manager of the event's host for the week, the Daytona Beach Area Convention & Visitors Bureau.
A compelling schedule of programming complemented the networking and appointment sessions that took place between destinations and event organizers throughout the summit.
NASCAR Next Gen
One professional sports league is doing more to combine its in-person and virtual worlds through gaming and esports — NASCAR, which first partnered with iRacing in 2009 and has been building the esports side of racing together for more than a decade. When the pandemic hit in March 2020 and with race and sports fans around the world hungry for sports content, NASCAR and iRacing staged events with professional racers that aired on national TV. The first iRacing event on FOX drew 1.25 million viewers, a record for any esports telecast. NASCAR Director of Gaming and Esports Ray Smith along with Otto Szebeni, director of sales and marketing, iRacing, described the increased fan engagement experiences at NASCAR events, giving fans a chance to be a part of the action through iRacing simulators at various race weekends throughout the NASCAR Cup Series season.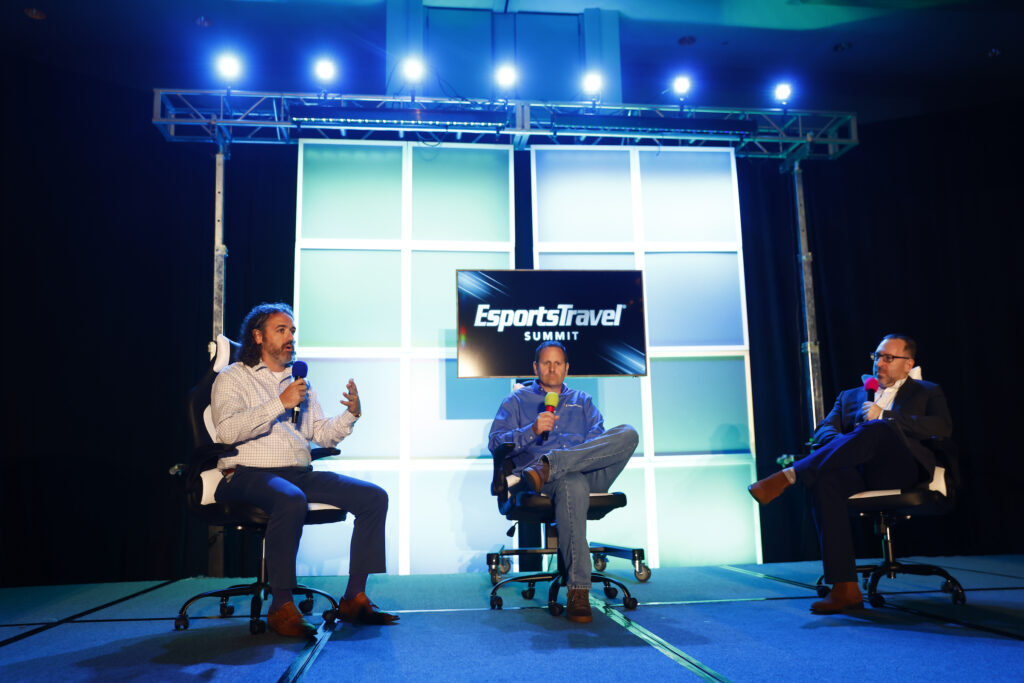 Esports Venues for All Levels
Populous Global Esports Director Brian Mirakian led a discussion with Maryville University Director of Esports Daniel Clerke and OverActive Media's Alyson Walker about the burgeoning sector of the esports space. Maryville University will redevelop the Woods Mill Center in St. Louis with an esports venue seating up to 3,000 people as part of an overall facility that will feature a locker room modeled in the atmosphere of a college football facility, complete with trophies and pictures of players who have gone pro. Clerke said, "It's important to build a place that people want to go — a space that's high value." Overactive Media is creating the Toronto Performance Venue with a projected completion date of 2025. The 7,000-seat venue plans to host more than 200 events a year, driven primarily by premium music and entertainment bookings. Additionally, it will provide a home for the city's two professional esports teams, Toronto Ultra of the Call of Duty League and Toronto Defiant of the Overwatch League.
Opportunities in Collegiate Esports
The collegiate scene remains one of the most robust in the esports ecosystem, with new leagues and new events that aim to attract new students and connect them through esports. Nerd Street Gamers' Danny Harvith, Playfly Esports' Rob Johnson, Sari Kitelyn from Full Sail University and Keshia Walker of the Black Collegiate Gaming Association spoke on what's happening on and off campuses, how events are evolving, how destinations can be involved in those competitions and why collegiate esports are so ripe for further growth. The panelists agreed that infrastructure and sponsorship branding is valuable, as well as creating connections that extend off campus and into the surrounding community to benefit all involved, especially when trying to bring in events that include out-of-town teams that will be able to eat, drink and stay throughout a weekend or even beyond.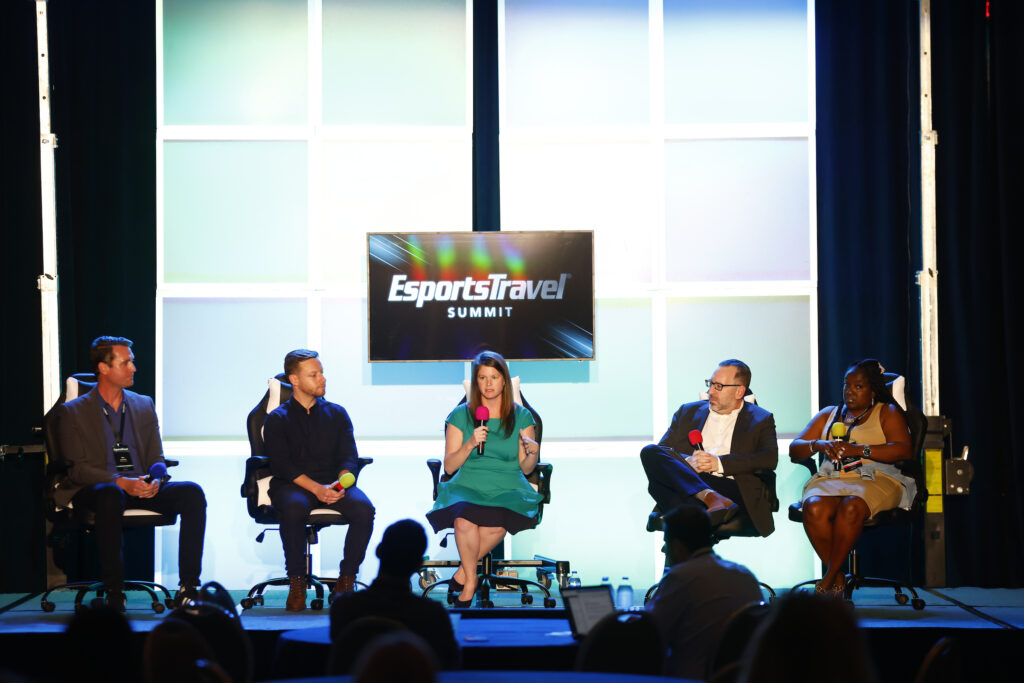 Wagering is the New Frontier for Esports
G3 Esports Chief Executive Officer Anthony Gaud; Harry S. Jackson, partner at Fox Rothschild LLP; and Eric Weiss, vice president for technical compliance Odds On Compliance, untangled the complex implications of esports wagering and discuss what challenges and opportunities lie ahead for event organizers, venues and destinations alike. There's a process to get on the regulators' list for wagering. Sportsbooks submit sports and leagues to regulators that they would like to offer wagering on. The reputation of the governing body is considered, as well as the policies on cheating, collusion and drug use. The more content that's out there — via marketing and social media — the more likely sportsbooks will become familiar and more likely to sanction esports. But for esports to reach its full betting potential, season-long league content needs to be available to create data that can be used to set betting lines for competitions.
Professional Esports Return to Events
Brett Diamond, chief operating officer of Version1,  which operates teams including the Minnesota Røkkr in the Call of Duty League; Alyson Walker, chief commercial officer of OverActive Media; and Eric Blockie, general manager of the new Tech Port Center + Arena in San Antonio, Texas, discussed how in-person professional esports events are returning and what events look like now, what is in the works for future events, what fans expect and how events can turn into extended tourism trips that showcase destinations active in the esports space.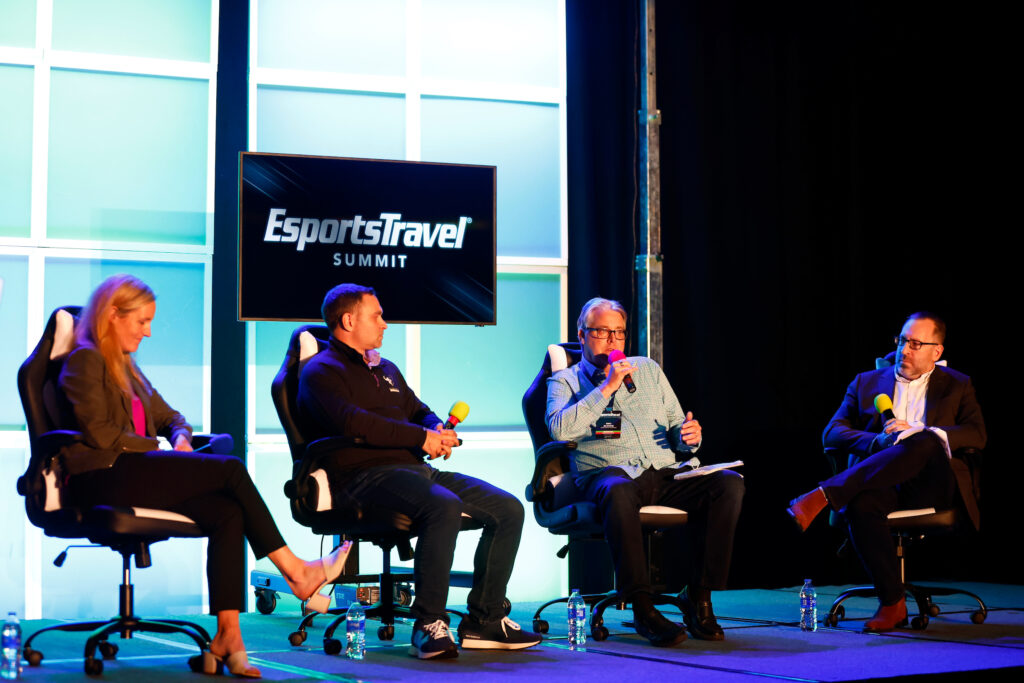 In-Person Esports Case Study
In May, the Collegiate Sports Management Group and EsportsU — in partnership with Skillshot Media and the NBA's Atlanta Hawks — presented the Collegiate Esports Commissioners Cup (CECC), a three-day event that attracted 64 teams to the Gateway Center Arena in Atlanta, Georgia. Strategic partners included the NBA G League's College Park Skyhawks, Hawks Talon Gaming Club, Atlanta Falcons and the Atlanta Esports Alliance. It was one of the largest collegiate esports events ever held. "This is free economic impact ($1.7 million), and it shows the leaders of our community how important the esports industry is and how impactful hosting this event was," said Kristin Schneider, director of sales for the ATL Airport District CVB.