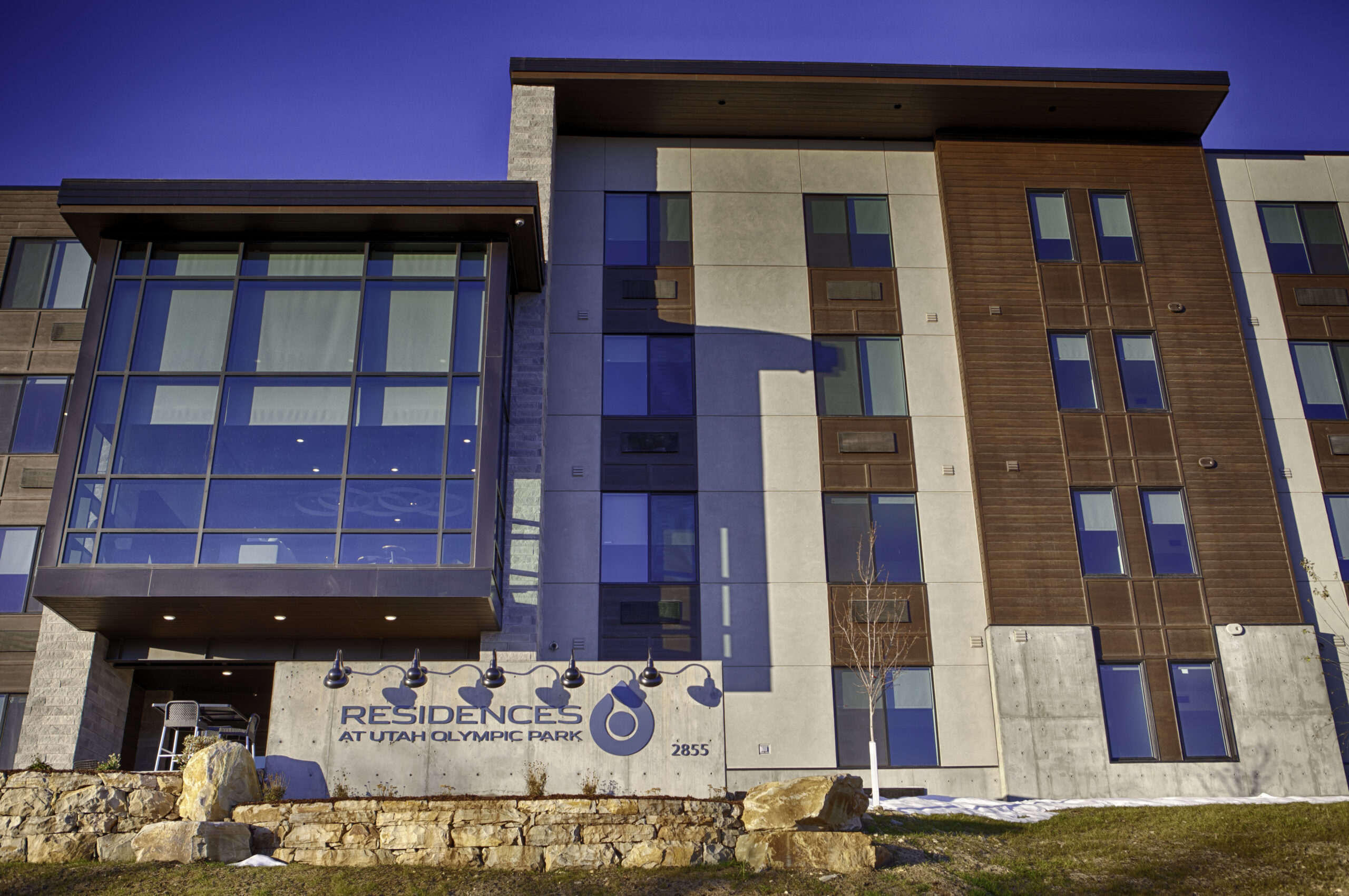 For the thousands of things an Olympic Games bid group must put together for the International Olympic Committee to take notice, there may be one key factor that is less high-profile than others.
The IOC will never bring the Games to a site that lacks the venues, especially with its recent emphasis on venue sustainability. There are sponsorships that must be lined up to cover expenses for a bid. Transportation is also crucial as the image of athletes getting stuck in traffic because an area does not have extensive travel plans would be a black eye for the Games.
But there is another key part that groups are planning years in advance: Booking hotel rooms.
Hosting an Olympic Games brings tens of thousands of members of the Olympic family, including the IOC and international federations, all of the dignitaries that travel as part of each participating country and tens of thousands of media members. With that in mind, the Salt Lake City-Utah Committee for the Games, deep in the planning process with an eye toward landing the 2030 or 2034 Winter Games, has quietly been working to line up 24,000 hotel rooms as part of its bid ahead of this winter's crucial IOC decision on which city it will engage in talks to host.
Why It's Important
"It's top five in terms of the factors that the IOC is going to be thinking about from a technical perspective," said Bid Lead Darren Hughes of hotels. "You've got to have the venues in place. Obviously transport infrastructure is critical, and then it is accommodations and that's a long lead time project, particularly the way that we've done it. This process is really solid and it's very fair and it is an innovation from previous bid processes."
The SLC bid group has already signed contracts with over 150 hotels spread out over 10 counties, working through hotels directly, through their ownership groups and in some cases with help from local tourism bureaus. Bid accommodation adviser John Sindelar said while some of the major hoteliers in the area have experience in booking out rooms years in advance, there are smaller properties that typically do not focus too much beyond a few months.
"What we've typically done is gone to the owners, when we can go to them, or the management companies since their horizons are broader than the individual managers," Sindelar said. "We know the DMOs like Visit Salt Lake and Park City Chamber bureau, and all the other similar entities in going directly to the hotels, but we're finding sometimes the decision-maker isn't at the hotel. We've had to research who owns the hotel or who manages the hotel. And so we focused a bunch of our efforts also at those companies where typically the owner owns not just one hotel, but anywhere from two to 20 hotels."
The goal is to have the IOC benchmark of 24,000 rooms all secured by the end of the year, regardless of whether it has the bid for 2030 or 2034.
"If we don't have the hotel community, we can't put a bid together," President and Chief Executive Officer Fraser Bullock said. "It takes an entire community to put on a Games. I congratulate our hotel community in feeling that higher purpose and joining us because this is an important part of our bid."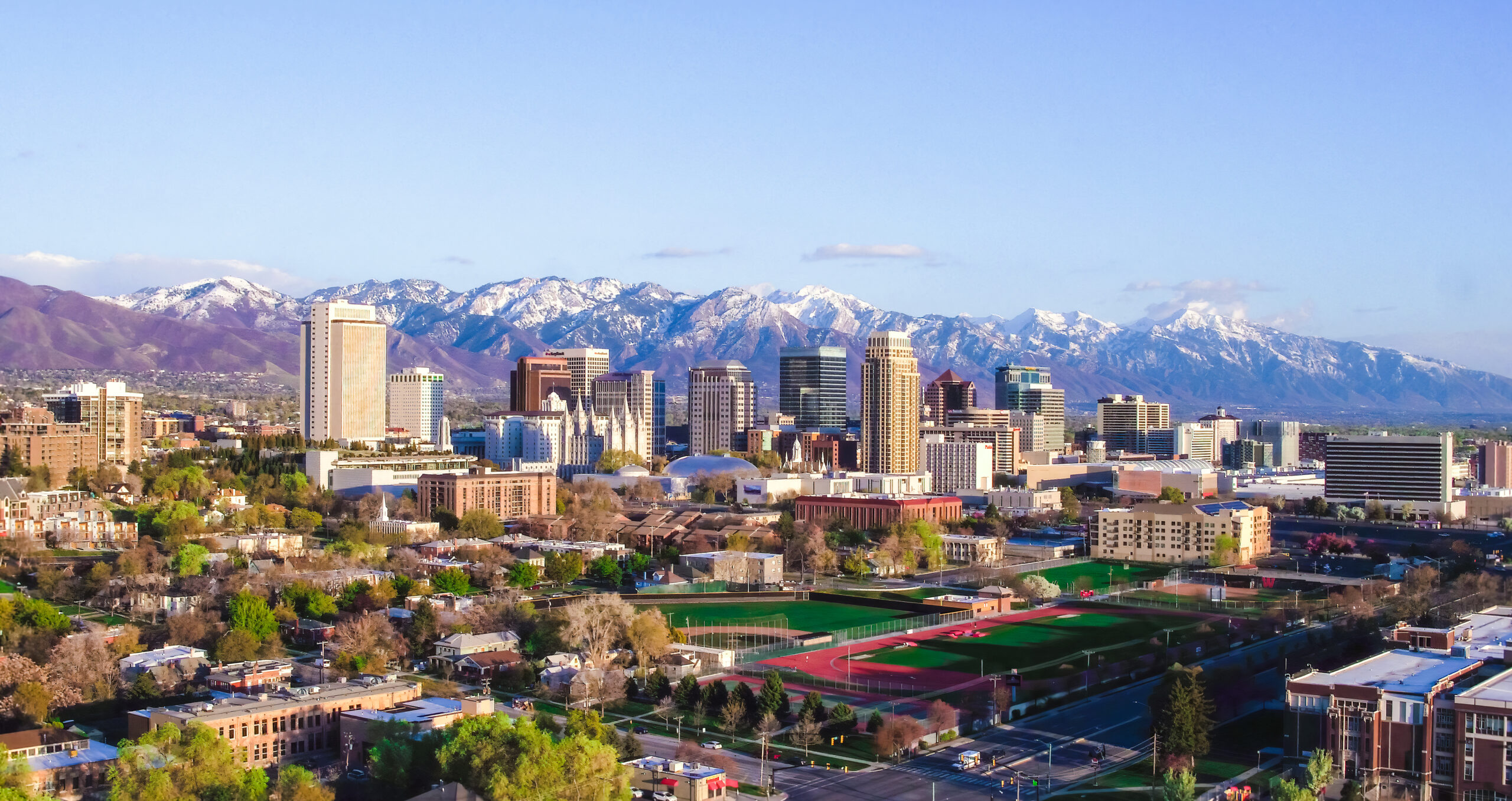 The Contract's Key Parts
Sindelar ran the hotel program for the 2002 Games and has since worked with other Olympic hosts as a part-time consultant, leading him to have a deep background in what has and has not worked: "We learned we need to offer a win-win deal, something the hotel can feel like they've got a good substantial booking that has a reasonable rate and not at a discount."
Memories of hotels driving individual contracts with Olympic hosts also stuck with Sindelar, which for the Salt Lake bid has led him to develop a standardized contract. The contract calls for room rates determined by a formula that takes into account several price points so "a hotel that has a healthy average rate is going to do well at Games time and the ones that have a low average rate will have a rate commensurate to that property," Sindelar said.
"The process which John went through was actually really amazing because it was very consultative with the local DMOs and with many of whom are very close to their hotel properties in their regions," Hughes said. "And he went out to a number of the big players in the market and showed with this approach how everyone has a universal, fair thing so that a Motel 6 in Provo feels as confident signing a deal as the Grand America is," referring to downtown Salt Lake's five-star luxury hotel.
Here are a few details that hotels are presented as part of the universal contract:
Hotels are asked to reserve a minimum 85 percent of their available rooms and the same amount of function space for the dates of January 24—February 26, 2030, and similar dates for 2034. Hotels would also participate in the Paralympics with room nights reserved from March 1–20, 2030, with similar dates for 2034.
Room rates will not be calculated until the spring of 2027. The rate will be calculated on a base rate, plus inflation, plus a premium. The base rate will be an average of February rates in the years 2025–2027 while inflation will be the cumulative annual rate for the same period.
Participating hotels will earn a premium based on how much of a room block is booked, with hotels that have their entire block reserved getting a 110 percent premium on the rate.
Should the Games be awarded to Salt Lake City, the local organizing committee will assign stakeholder groups such as the IOC, international federations, media, workforce, marketing partners and the National Olympic Committees to contracted hotels anywhere from one to three years in advance. Allocation plans would be approved by the IOC before they are assigned to each participating hotel.
After a stakeholder is allocated to a hotel, organizers step out of the process and assigned stakeholders will deal with the hotel for reservations and arrangements for function space. Reservations are booked in four waves with stakeholders allowed to book anywhere from one to all four waves depending on needs; unreserved rooms and function space are released back to the hotel 12 months prior for general sale.
Hotels would invoice stakeholders on a payment schedule predetermined by IOC with 30 percent due 15 months out from the Games, another 30 percent due 11 months out and the remaining balance due four months out.
How the Formula Developed
Sindelar used his experience of past Games and contacts in the regional industry such as the Grand America and regional owners like the Woodbury Corporation and Western States Lodging & Management. The contract formula for a rate premium started out low, Sindelar said, which led to feedback from those surveyed that the contract needed to have a better financial incentive because the hotel room rates in February, a popular month for winter vacationers, typically are higher.
"We had to get the premium up more into that range that spoke to them and when we finally got there, that's when they said 'OK, now we can work with you and now we can talk contracts,'" Sindelar said, adding "there's some complexity to the rate. It does take time to digest it."
That is why hotels are asked for room rate data from 2018–2020 to determine an indicative rate the SLC bid group can then show to the IOC as part of an exercise in how the rates would be determined before a proposed premium is applied.
"The IOC and us and the hotels all want to see what that rate looks like today," Sindelar said. By taking the data and applying the formula and premium to it, "we can show them what the number looks like, what their rate would have been. That's been important for hotels to help recognize that is worth doing. That indicative rate has been our key to get that message across."
Of course, because it is business, there are still those holding out for a personalized contract and each time, "we've said no and put our deal at risk," Sindelar said. "We didn't want to lose the rooms, but we couldn't undermine the deal that we had out there. We saw that in 2002. We had some hotels coming back to us that held out and then came back and asked if they could back in late in the game and too late for us to help them in the same way that we could have if they had committed early."
Beyond the Stakeholders
Sindelar also hopes by locking in the formula, the bid committee can keep the rates for the spectator market to a reasonable number. There will be hotels with open rooms and hosting a Games would be beneficial for the private condo market, let alone markets like Airbnb and VRBO.
"What happened in 2002, whatever rooms weren't used were ushered into a spectator program," Sindelar said. "But we are setting the market. Once we get to the time of the Games and all the unknowns are knowns, whether it's Airbnb or hotels that get built since then, it'll help determine what's a reasonable price for a room. What we're doing will help set the market and hopefully keep that market a reasonable rate — again, not cheap, but reasonably high."
And setting the market will be important not only for the spectators, but for the event organizers knowing there would be a level of customer expectation financially rather than a free-for-all.
"There's price gouging everywhere," Hughes said. "The IOC tries to take all these steps to mitigate that and through the bid process, particularly around combinations and then some other pricing, they're trying to make sure that the stakeholder experience during the Olympic Games, it doesn't go wild."
All hotels that sign up for the Olympics also get business for the Paralympics as well. And all hotels that sign up will get preferred consideration for other business that comes out of the Games including test events and conferences that stakeholders would bring to Salt Lake over the coming years.
"We're providing a firm formula, and it'll show what the rate would be this year for example," Sindelar said. "Do we know what the number is for 2030 or 2034 now? No, we don't know that. We think in the long run it'll get them more reasonable rates — not cheap — but reasonable rates that would be required for a hotel to protect themselves."