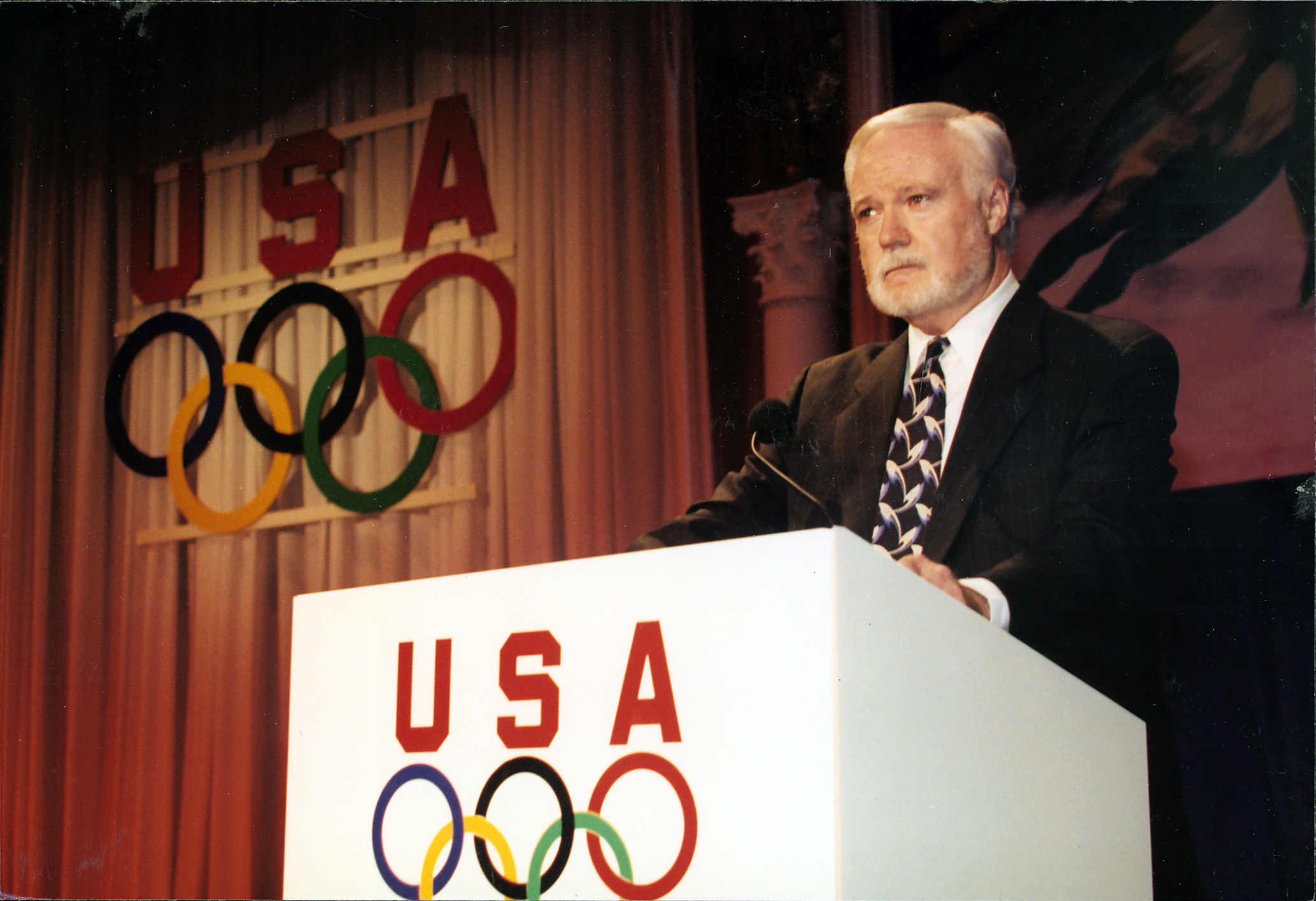 Mike Moran, who led media relations for the U.S. Olympic Committee from the 1980 Olympic Games to the 2002 Games and later played a key role at the Colorado Springs Sports Corp, has died. He was 78.
Moran spent a decade as the sports information director for the University of Colorado from 1968 to 1978 before joining the USOC in 1979. During his time with what would later be named the U.S. Olympic and Paralympic Committee, he oversaw the organization's media relations, a role he stayed in through the 2002 Olympic Winter Games in Salt Lake City, retiring in 2003. Moran was considered a historian of the Olympic movement and received the organization's highest honor, the General Douglas MacArthur Award, in 2002.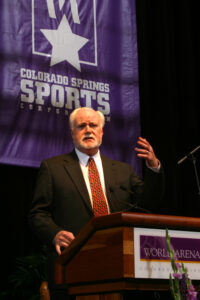 "On behalf of the USOPC and the Olympic and Paralympic community, I send our deepest condolences to the family and friends of Mike Moran," USOPC CEO Sarah Hirshland said in a statement. "Mike served both this organization and Team USA athletes with integrity and passion, and his love for the Games, the great moments, the history and the people never waned. We wish comfort to all who are feeling the weight of this loss, and we join you in honoring Mike's life and legacy."
After his time at the USOC, Moran became senior media consultant for the Colorado Springs Sports Corp. The sports commission organizes events including the Broadmoor Pikes Peak International Hill Climb, the Rocky Mountain State Games and the Colorado Springs Sports Hall of Fame inductions. In that role, he was often the public face of the organization in the home city of the Olympic and Paralympic movements, serving as emcee of awards events and luncheons honoring the Olympic family.
Moran was inducted into the Colorado Springs Sports Hall of Fame in 2005.
Tom Osborne, president and CEO of the Sports Corp, said Moran wanted to continue working after officially retiring from the USOC. "He was so talented and he still had a lot to give," Osborne said. "What he wanted to do was help the Sports Corp and elevate our game. And he did it because he loved Colorado Springs."
Osborne also credited Moran and his connections with helping lure several national governing bodies to make their headquarters in Colorado Springs. "He was so instrumental with the USOC and had all the contacts," Osborne said. "He could connect the dots. He was just an icon."