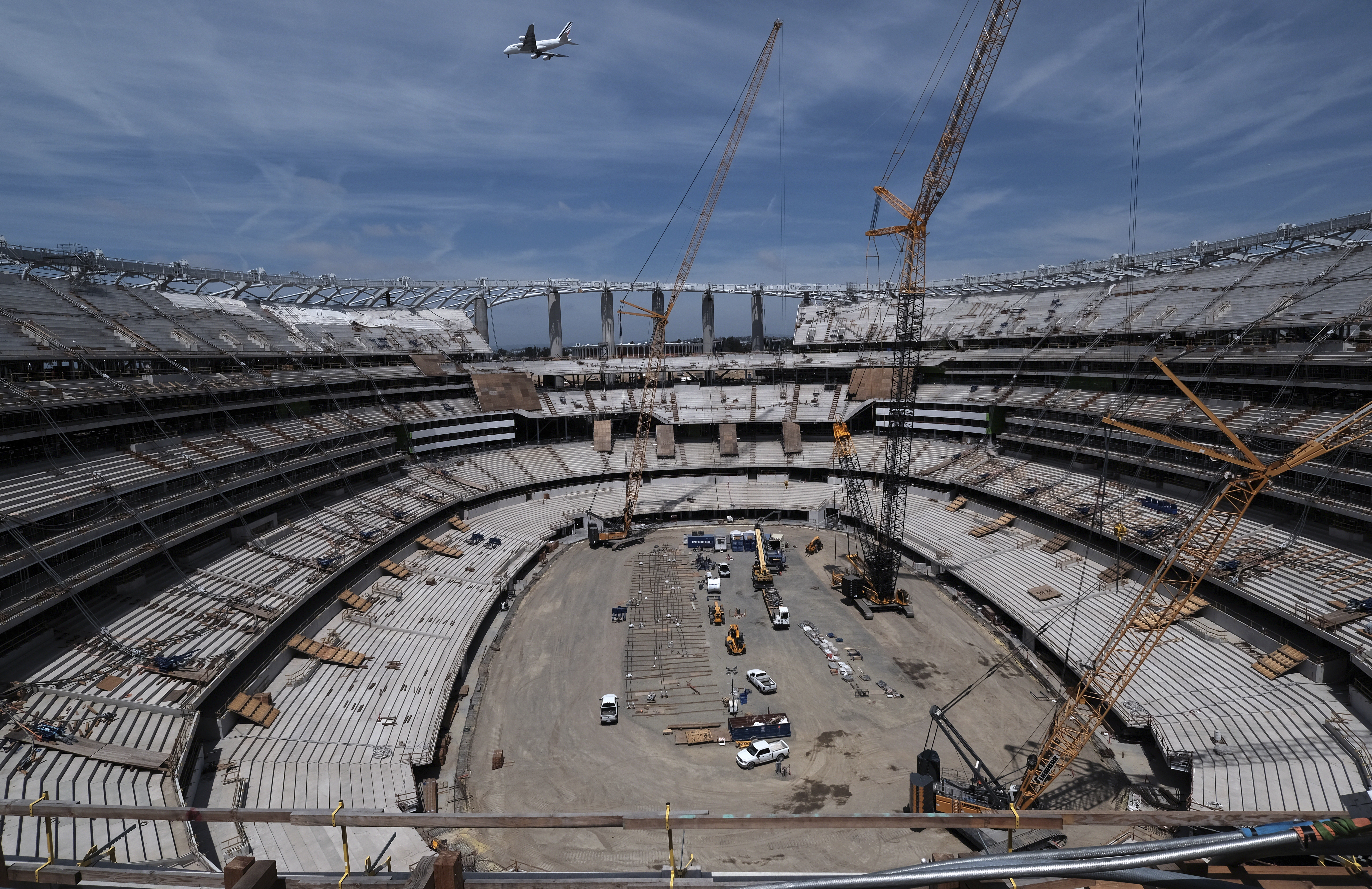 The Los Angeles Bowl, which debuts following the 2020 regular season, will match up teams from the Pac-12 Conference and Mountain West Conference at the new LA Stadium and Entertainment District.
The conference tie-ins were announced this week during each conference's respective football media days. The date and sponsor of the game will be named at a later date.
"We are thrilled to partner with the Los Angeles Bowl and bring a Pac-12 presence to the new state-of-the-art facility at LA Stadium, in one of the biggest markets right in our footprint," said Pac-12 commissioner Larry Scott. "The entertainment presence of the new facility will provide great experiences for our student-athletes and fans."
LA Stadium at Hollywood Park will be the home of the Chargers and Rams in the National Football League. It will be part of an entertainment district highlighted by the 3.1 million-square-foot stadium, which has already been announced as the host of the College Football Playoff National Championship game in 2020, Super Bowl LVI in 2022 and the host of the 2028 Olympics Opening and Closing Ceremonies.
"We're very pleased with our bowl lineup for the next cycle," Mountain West Commissioner Craig Thompson said. "We feel we have an exceptional group of bowl partners. We're adding a game at the new, state-of-the-art stadium in Los Angeles, which is very exciting."