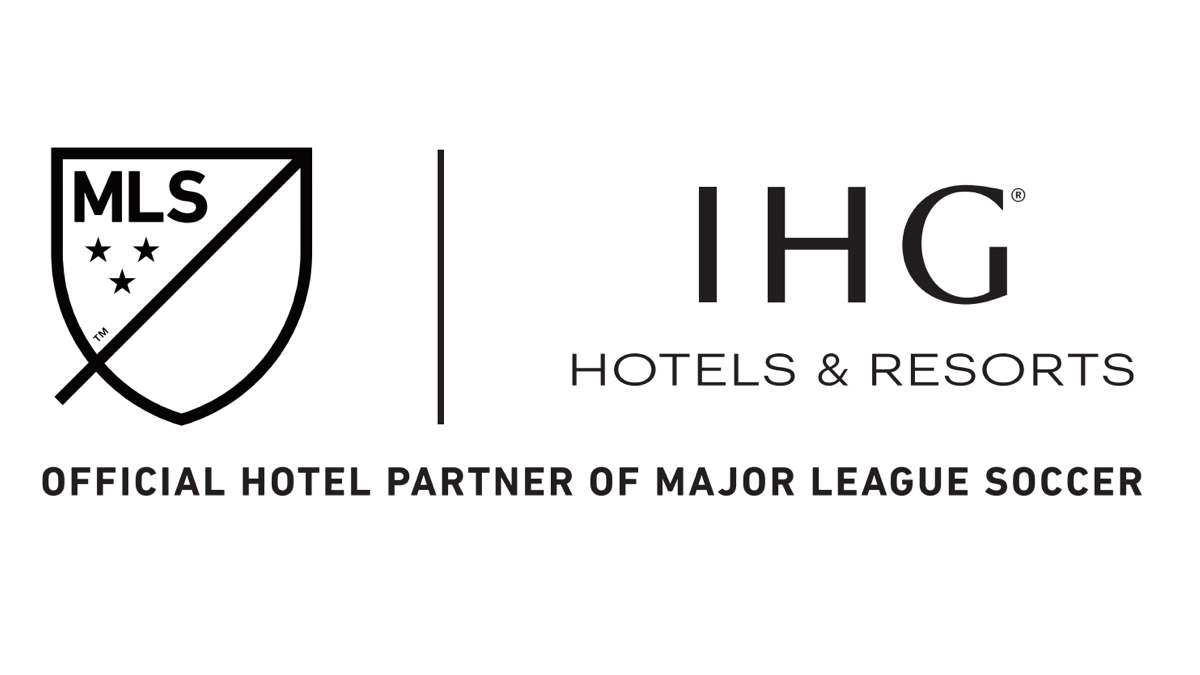 Major League Soccer and IHG Hotels & Resorts have announced a multifaceted partnership that designates IHG as Official Hotel Partner of MLS and builds off IHG's recent launch of the all-new IHG One Rewards loyalty program in April.
The partnership between MLS and IHG also capitalizes on the resurgence of travel and will forge a deeper connection with a new generation of travelers and MLS fans alike while providing IHG One Rewards members opportunities to get the most out of their travels with exclusive MLS benefits.
"We are proud to partner with IHG to deliver exciting experiences for Major League Soccer's passionate fanbase from global travelers to MLS club supporters to all of the incredibly dedicated soccer families who travel for weekend tournaments," said Carter Ladd, Major League Soccer executive vice president, brand alliances and consumer products. "At a time when MLS' growth and popularity in communities across the world continues to rise like never before, we look forward to collaborating with IHG to build engaging programs for many years to come."
IHG and MLS are partnering to create experiences for IHG One Rewards members and MLS fans. IHG One Rewards members can redeem points for MLS tickets, VIP access to premium soccer events and MLS experiences, exclusive league content and more. As part of the partnership, IHG branding will be featured at major MLS events including the All-Star Game, MLS Cup Playoffs and MLS Cup.
"We have hundreds of hotels that are located near the largest and best venues in the world, and our brands are uniquely positioned to help guests and fans experience their passions for these exciting events," said Heather Balsley, IHG Hotels & Resorts' senior vice president of loyalty and partnerships. "This partnership allows us to reward our most loyal guests with the opportunity to experience what the world has been missing in recent years – celebrating experiences that unite us with the universal love of sports."