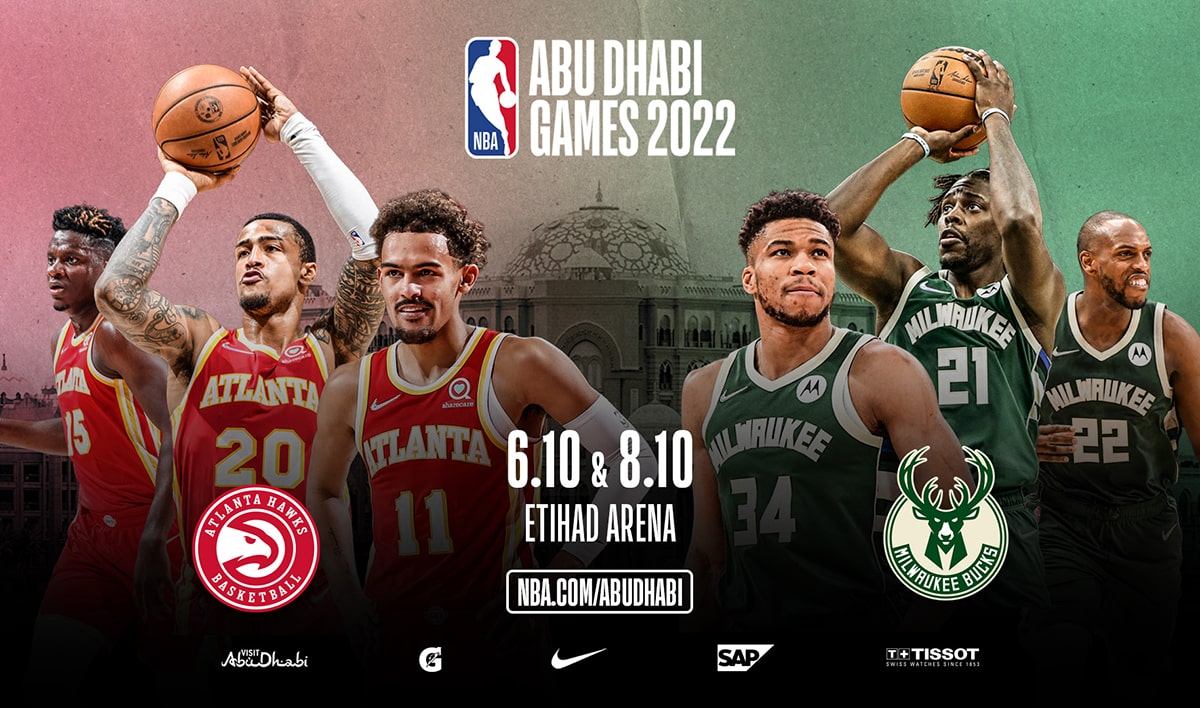 NBA Experiences is offering fans the chance to be a part of the league's first games in the United Arab Emirates this fall.
The Atlanta Hawks take on the Milwaukee Bucks at Eithad Arena on Yas Island in Abu Dhabi on October 6 and October 8 in preseason action. To ensure access to these historic games, NBA Experiences is creating official NBA and Abu Dhabi customized experiences to welcome fans to Abu Dhabi.
Only available through NBA Experiences, fans will have access to behind-the-scenes moments from these games, including tours of the NBA's arena buildout, premium meals with NBA legends, pregame lounge access, postgame on-court photos and customized Emirati desert safaris and city tours. These official experiences can be paired with premium in-arena seating, hotel stays and personalized transportation.
NBA Experiences has a variety of packages at various price points. The most exclusive package of the bunch, the Hall of Fame package, features courtside seats for the games, three-night hotel accommodations at the Yas Island Hotel, an on-court photo at Etihad Arena, a behind-the-scenes tour and a group dinner on October 7 with Dominque Wilkins — a member of the NBA's 75th Anniversary Team.
The NBA will be offering similar VIP experiences for the game played at Accord Arena in Paris in 2023. The NBA Paris Game 2023 featuring the Chicago Bulls and Detroit Pistons on January 19, 2023, will mark the first NBA game in Europe since before the pandemic in 2020 and the league's 12th game in France since 1991. There are a variety of packages available for the Paris game.