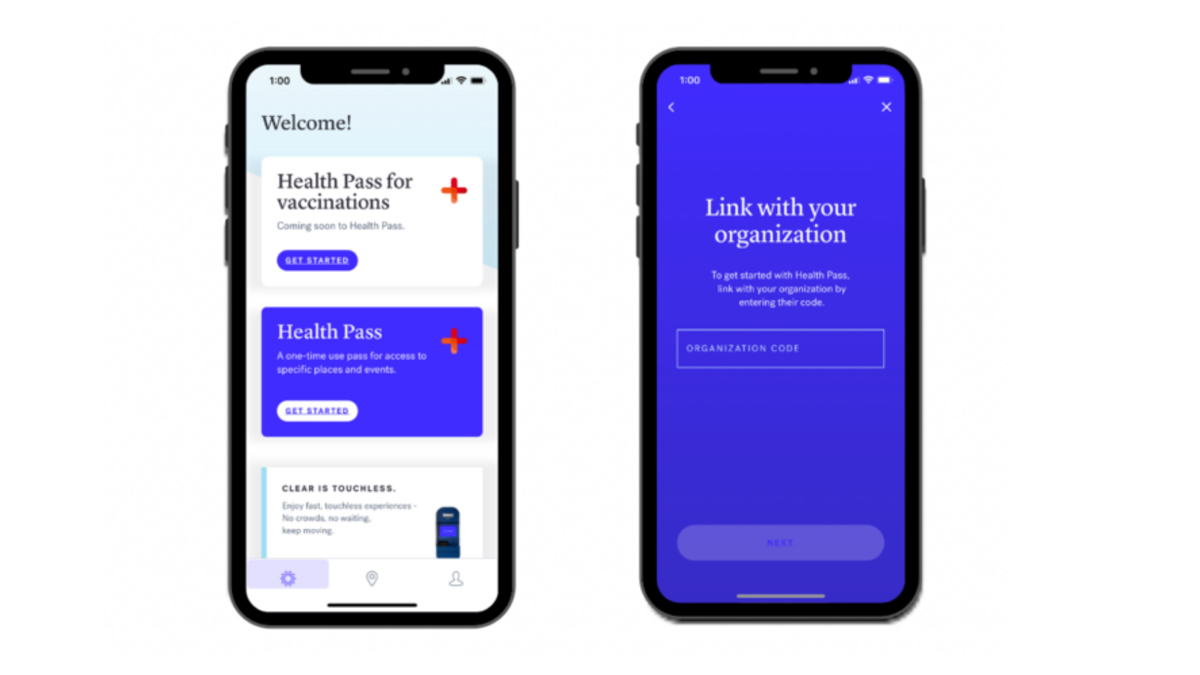 The National Basketball Association and CLEAR have announced a partnership that will see the secure identity company's Health Pass technology available for COVID-19 health screenings at NBA arenas.
Health Pass is a free, mobile experience that connects a user's verified identity to various COVID-19-related health information, including test results and eventually vaccine verification. The program allows allows fans to access and verify their health information before they enter an arena. And as COVID-19 vaccines continue to be administered, CLEAR expects to be able to link an individual's vaccination records to their Health Pass account.
"Trust and transparency are CLEAR's number one priority and with Health Pass, our goal is to get people back to what they love while ensuring they are always in control of their health information," said CLEAR Chief Executive Officer Caryn Seidman-Becker. "As states reopen sports venues to fans in the U.S., we are thrilled to team up with the NBA to help create safer fan experiences and reimagine the future of sports."
The partnership builds on a relationship that already exists in several NBA venues. A third of all NBA teams are already using CLEAR's Health Pass technology for their in-arena employee or fan safety protocols.
"CLEAR's Health Pass is an innovative technology that can further enhance the league's health and safety protocols at arenas and the wellbeing of those who attend NBA games," said Dan Rossomondo, NBA senior vice president for media and business development. "We are grateful to CLEAR for their partnership and commitment to creating safe environments and experiences for our fans."