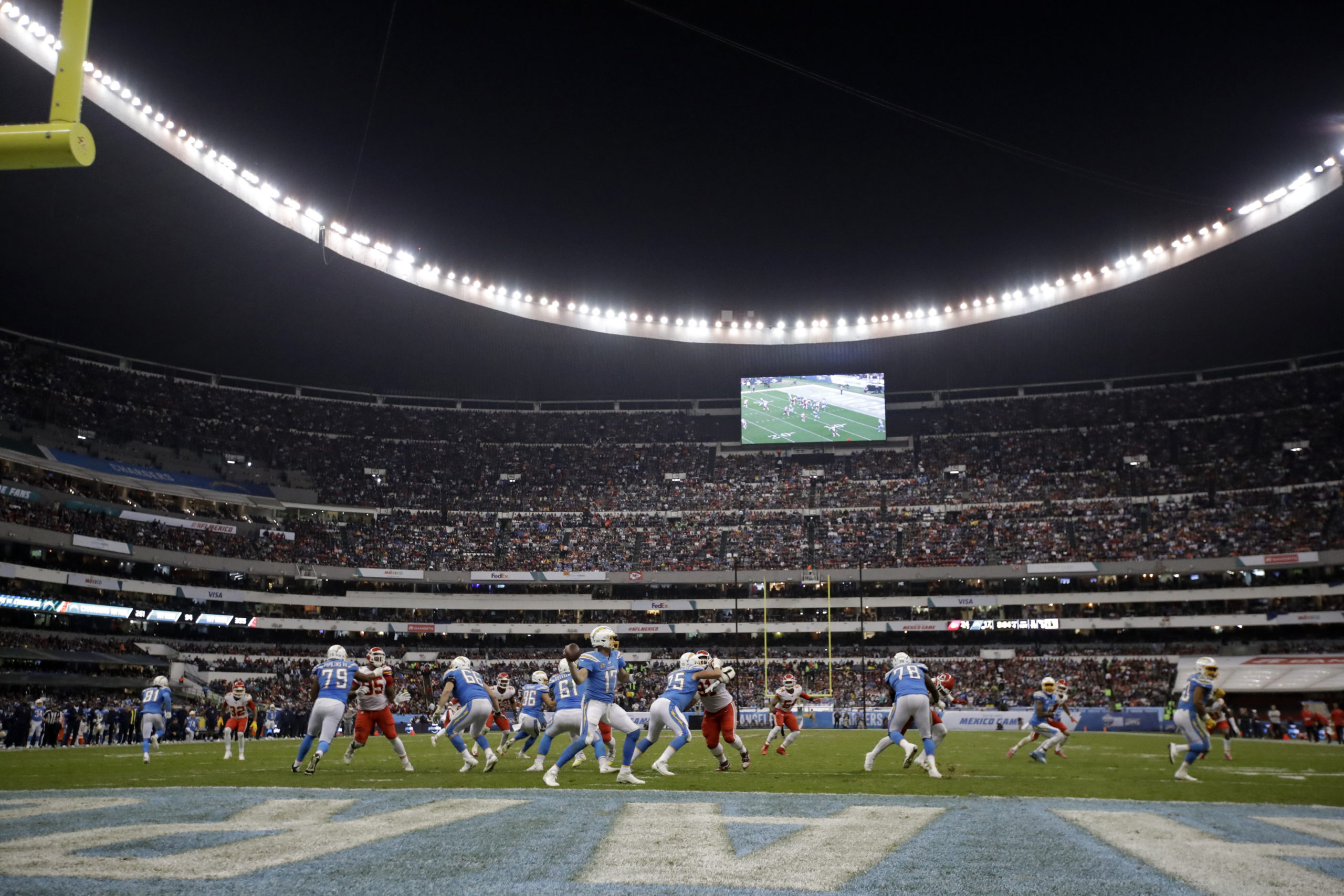 The National Football League will return to Mexico City to play one regular-season game in each of the 2020 and 2021 seasons, Commissioner Roger Goodell announced during a press conference in Miami in advance of Super Bowl LIV.
The games will be played at the Estadio Azteca, which has hosted NFL games four previous times. In November, the NFL announced that both the Atlanta Falcons and Miami Dolphins will be home teams for 2020 games in either London or Mexico City; which team will play in which country, along with the dates and the opponent, will be released in the spring with the rest of next season's schedule.
The NFL will also continue to have games in London. The league staged four games there in 2019 and has played at least three games in the city every season since 2014. Every team in the NFL except the Green Bay Packers has played at least once outside of the United States.
The Super Bowl, between the Kansas City Chiefs and San Francisco 49ers, will be played at Hard Rock Stadium in Miami on Sunday.
Previous NFL regular-season games in Mexico
2019–Kansas City 24, L.A. Chargers 17 (attendance 76,252)
2017–New England 33, Oakland 8 (77,357)
2016–Oakland 27, Houston 20 (76,473)
2005–Arizona 31, San Francisco 14 (103,467)