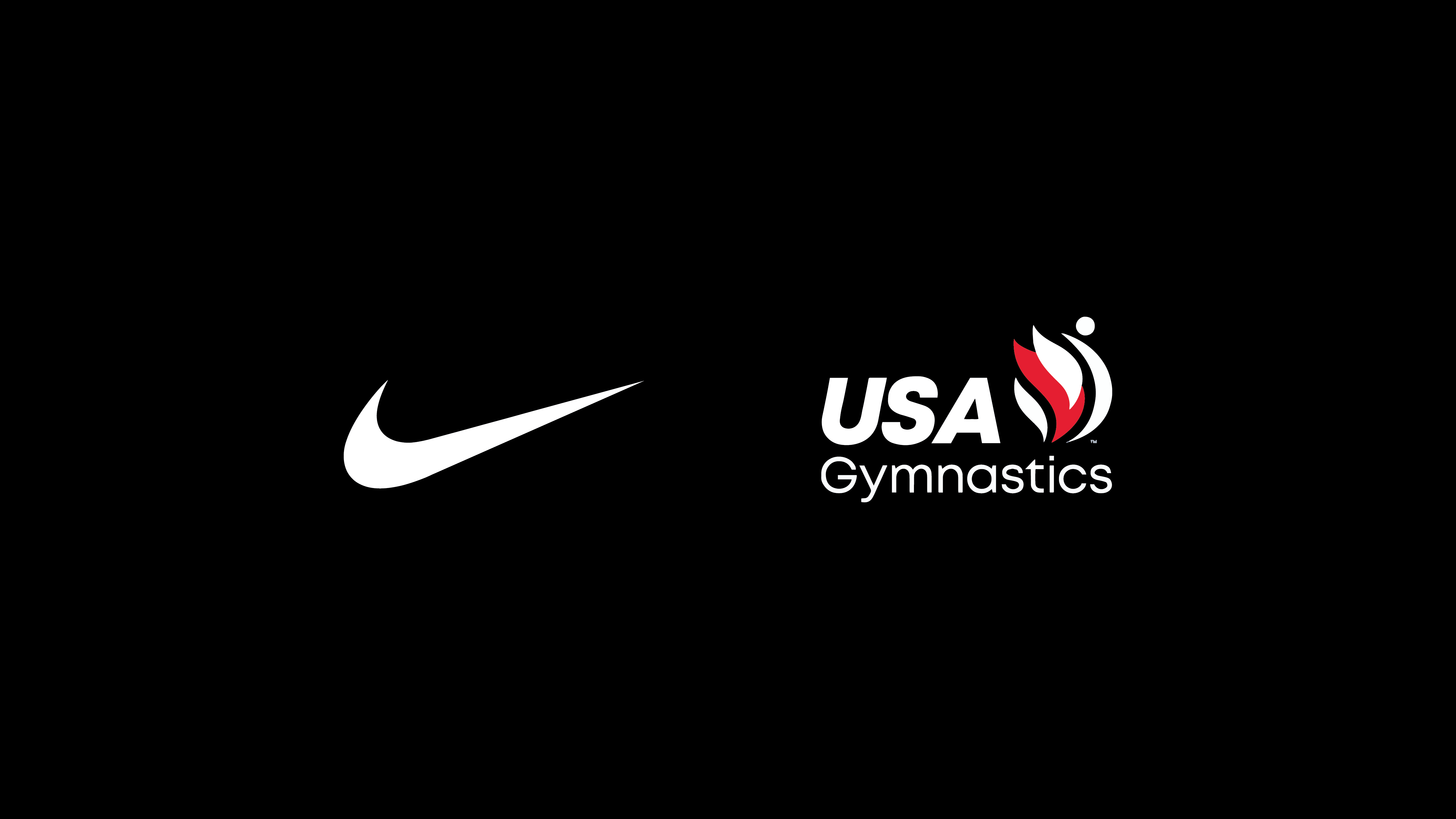 Nike will serve as the official apparel and footwear partner of USA Gymnastics and its national team for the first time ever ahead of upcoming Olympic Summer Games in 2024 in Paris and 2028 in Los Angeles.
The sponsorship agreement will go through the LA28 Games with Nike manufacturing and producing all sportswear and footwear for the national teams. In 2025, the partnership will expand to include national team leotards and competition apparel on mat at international events and national team camps, marking the first time the Nike Swoosh will adorn USA Gymnastics leotards.
"As the largest partnership in USA Gymnastics history, Nike's support is critical," USA Gymnastics President and Chief Executive Officer Li Li Leung said. "It allows us to deepen our holistic support for athletes and the gymnastics community as a whole. From grass roots to the international stage, this partnership with Nike elevates the sport in new ways as we advance our core mission of building a community and culture of health, safety and excellence, where athletes can thrive in sport and in life."
Specific focus during the partnership will be placed on inspiring play and movement and advocating for coaches and community partners that are creating positive change. The sponsorship deal has been announced as USA Gymnastics is looking to build a national training and wellness center that will serve as the hub for the national governing body and targeting a 2026 project completion, Leung said recently during a discussion on the SportsTravel Podcast.
"I began gymnastics when I was six years old and I've been a fan of Nike for almost as long," said Jordan Chiles, 2020 Olympic medalist and National Team member. "I can't wait to see what we can achieve together competing on the world's largest stages and for the next generation of gymnasts out there. These two organizations celebrate and empower girls and women in sport."
USA Gymnastics fields teams at as many as 20 international events each year, including World Championships, World Games, Pan American Championships, World Cup events, Gymnastics Team Trials and the Olympic Summer Games. The USA Gymnastics women's team has won gold or silver in the Olympic Team event and gold in the All-Around at every Games since 2004.
"The USA Gymnastics partnership represents Nike's commitment to expand sport for the next generation," said Karie Conner, vice president and general manager, North America Kids at Nike, Inc. "Together we're providing opportunities for all kids to experience the joy of movement and the confidence it builds from their first forward roll to first back handspring and beyond. We're outfitting USA Gymnastics National Teams and championing fun at every level of gymnastics to spark a love of movement, especially for girls, because movement is fundamental to all sports."