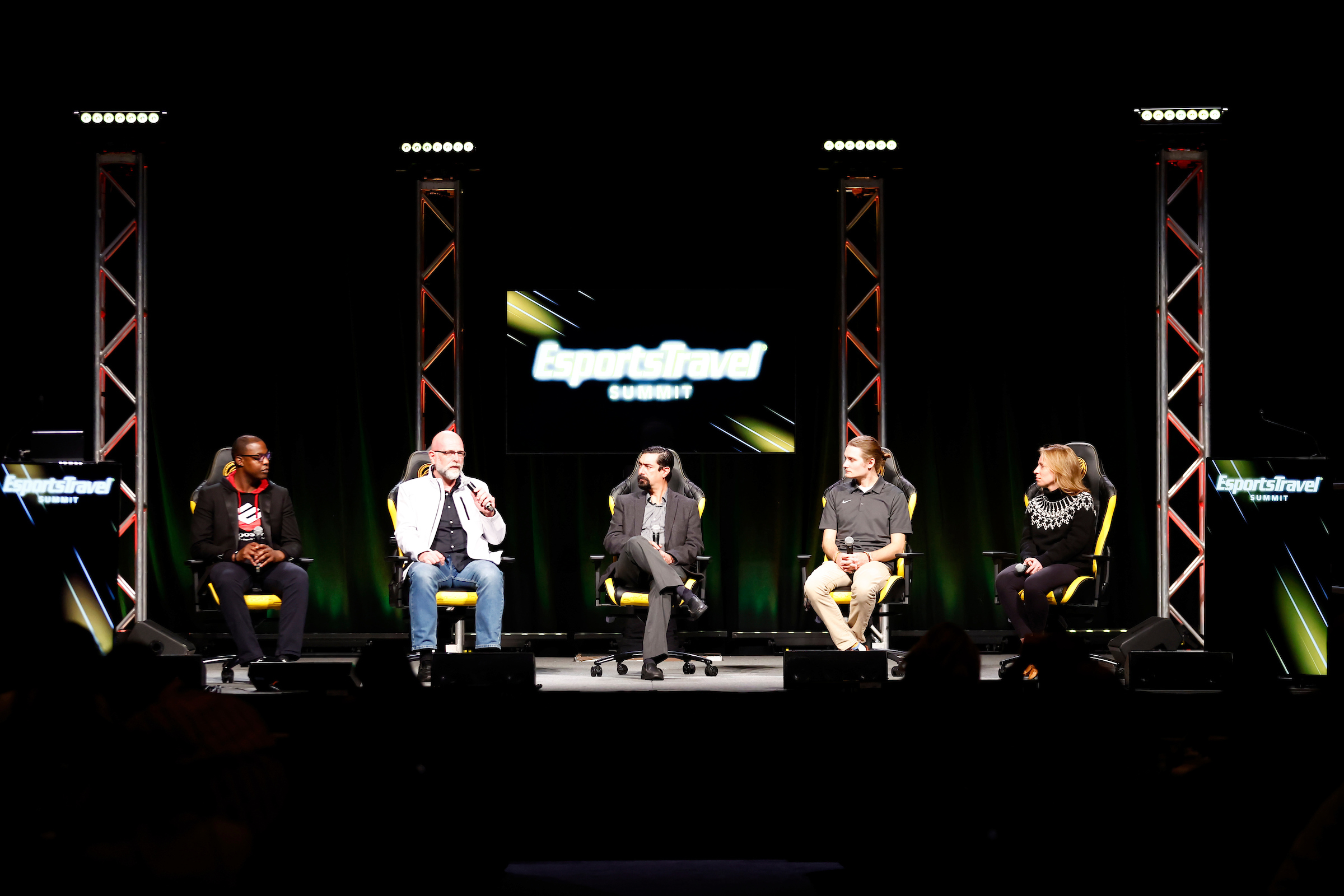 The Sports Division of Northstar Meetings Group, organizer of the TEAMS Conference & Expo and the recently announced TEAMS Europe, has announced a formal bidding process to identify potential host-city partners for the EsportsTravel Summit, the leading conference for esports event organizers, in 2024, 2025, 2026 and 2027.
TEAMS and the EsportsTravel Summit are the preeminent gatherings for organizers of traditional sports and esports tournaments and events, respectively. The EsportsTravel Summit is the exclusive co-location partner for the United States eSports Federation, while TEAMS is the exclusive home to the U.S. Olympic and Paralympic Committee's SportsLink and NGB Best Practices Seminar.
"The EsportsTravel Summit was an immediate success because it helped fill an information vacuum that exists for organizers of video game events and those who want to understand and profit from the esports phenomenon," said Jason Gewirtz, vice president, Sports Division, Northstar Meetings Group and the executive editor and publisher of SportsTravel. "The biggest brands in the esports world attend the EsportsTravel Summit because it's the only event of its kind that bridges the esports world to the travel industry — the venues, destinations and service providers they need to partner with to produce successful, memorable in-person experiences."
The EsportsTravel Summit will be held in in Daytona Beach, June 21–23, 2022, and in Toronto, July 11–13, 2023, and again in 2028. The event includes a robust educational program focused on the most important issues facing in-person esports events, as well as a marketplace where esports event organizers and destinations and suppliers interested in attracting their events can meet one-on-one in pre-scheduled appointments.
The announcement of the formal bid process for future years comes as the EsportsTravel Summit cemented several multiyear sponsorships that have been secured or extended during the pandemic. Those deals include multiyear partnerships with (in alphabetical order) ASM Global, the Atlantic City Sports Commission and Meet AC, CSL International, the Dallas Sports Commission, the Daytona Beach Area CVB, Destination Toronto, the Greater Raleigh Sports Alliance, the Myrtle Beach Regional Sports Alliance, Populous, the Snohomish County Sports Commission, TripMate and Visit Anaheim.
"The continued support we've received from our sponsors demonstrates their steadfast commitment to the future of the sports-related travel industry," said Shalise DeMott, vice president of sales, Northstar Meetings Group. "The ongoing interest in the EsportsTravel Summit demonstrates that destinations are thinking strategically in regard to developing a playbook for the esports industry, one of the fastest-growing sectors in the sports-related travel industry overall, and a critical sector for reaching future generations of passionate group travelers."
Destinations interested in bidding for the EsportsTravel Summit have until June 1, 2022, to submit their bids. Interested cities are encouraged to use the time before that date to ask questions they may have about the bidding process. Cities wishing to receive the bidding information should contact either Jason Gewirtz at jgewirtz@ntmllc.com or Shalise DeMott at sdemott@ntmllc.com.