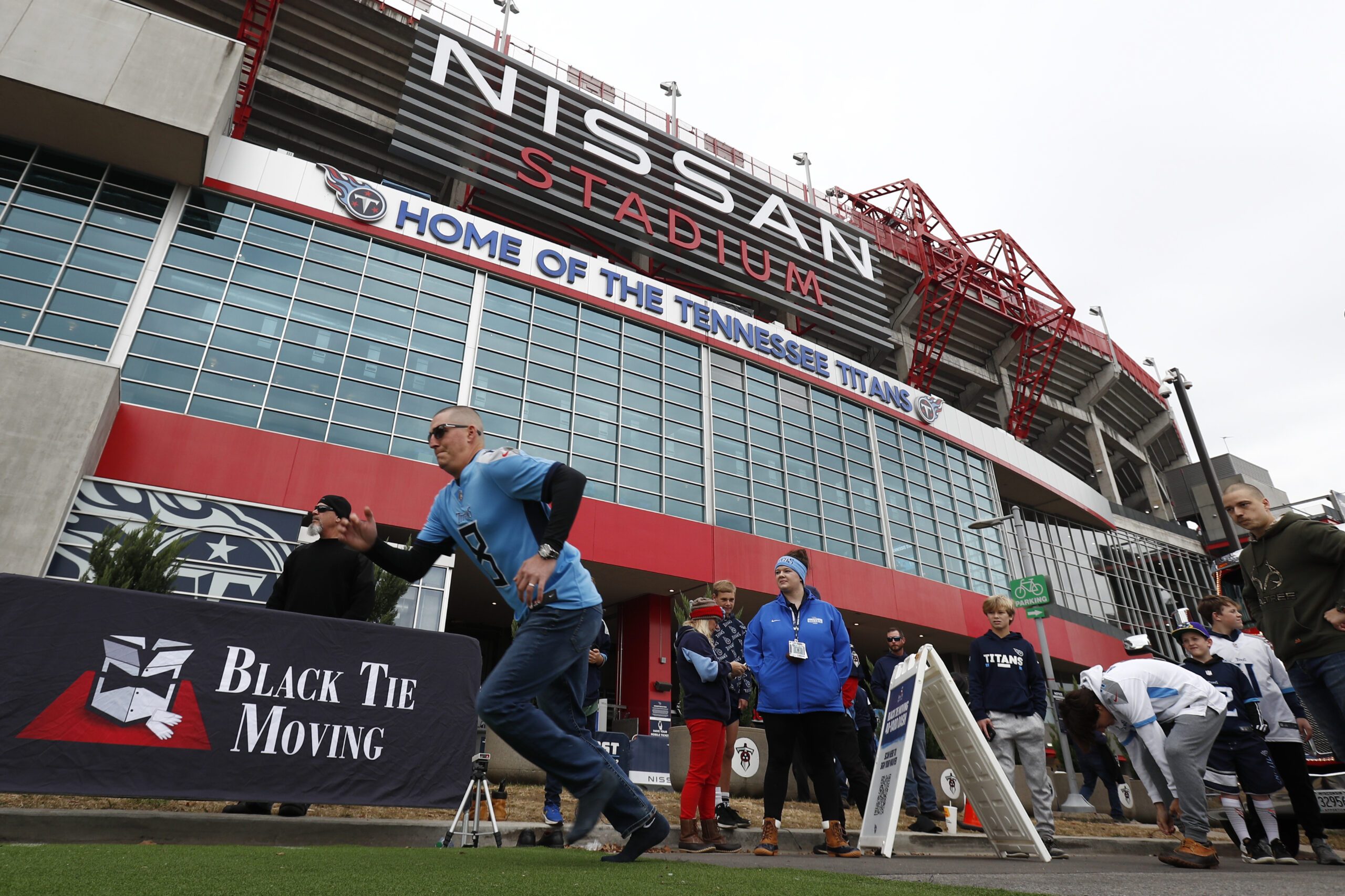 Within days of the Buffalo Bills announcing plans for a new stadium that will be partially financed with taxpayer money, the Tennessee Titans may be closing in on an agreement along the same lines to replace Nissan Stadium.
The Associated Press reported Tuesday that Tennessee Governor Bill Lee will propose $500 million in bonds in the state budget to fund a new covered stadium in Nashville, two sources confirmed to The Associated Press.
Tennessee lawmakers would need to approve of the plan to authorize state bonds to replace Nissan Stadium, which opened in 1999. City and state officials have talked with the Titans about modernizing the facility before deciding to focus instead on plans for a new venue altogether that would be enclosed, therefore allowing the city to bid on non-NFL events throughout the year.
Nissan Stadium is the focal point of Nashville's bid to host games during the 2026 World Cup, with officials from FIFA touring the venue last fall. A decision on which cities will host games is expected either in late April or early May. A potential stadium would be online before 2026 although beyond the proposed state bonds, more financing will have to be finalized. Mayor John Cooper said this month "fundamentally, the city is not in the entertainment or stadium business itself" when asking about city funds going toward a proposed new stadium.
The Bills' agreement announced Monday is for a $1.4 billion open-air stadium, fueled by a record $850 million taxpayer price tag. Between a potential new Titans stadium and this week's earlier announcement in Buffalo, the NFL is building — so to speak — on recent new stadiums around the league in Las Vegas and Los Angeles, which both opened in 2020. SoFi Stadium in L.A. hosted the most recent Super Bowl and Allegiant Stadium in Las Vegas will host the Super Bowl in 2024.
SoFi Stadium was different in its conception and building compared to Allegiant Stadium and the future project in Buffalo, plus potential future project in Tennessee, in that it was privately financed by Rams owner Stan Kroenke. MetLife Stadium in East Rutherford, New Jersey, was built by the New York Giants and New York Jets with almost entirely private financing.
Those three examples aside, the use of public funds has been routine in building NFL stadiums. U.S. Bank Stadium in Minnesota, which opened in 2016, came in at a cost of $1.08 billion with the state funding nearly half of with proceeds from electronic pull tab gaming and a corporate tax. Allegiant Stadium had $750 million of its $1.9 billion price paid with municipal bonds issued by Clark County from the proceeds of a new hotel room tax in the region.