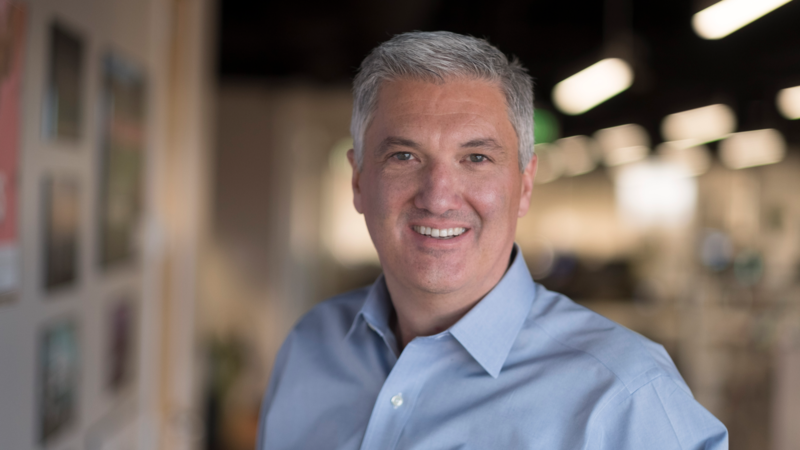 The Pac-12 Conference has turned to MGM Resorts International executive George Kliavkoff to be its next commissioner, succeeding Larry Scott, whose tenure was marked with controversial steps over the collegiate conference's media landscape.
The 54-year-old Kliavkoff has been president of entertainment and sports for MGM Resorts since 2018 and brings years of experience in live sports and entertainment, fan experience, and content creation and distribution. He also led the company's global sponsorship sales efforts and sat on the board of BetMGM, one of the three largest U.S. sports betting companies. His five-year contract will begin July 1.
"At each step of his career, George has navigated complex, quickly changing environments and has been a successful consensus builder," said University of Oregon President Michael Schill, chair of a five-member search committee. "George is a visionary leader with an extraordinary background as a pioneering sports, entertainment and digital media executive, and we are delighted and honored that he has agreed to become our next Pac-12 Commissioner. He is the new prototype for a sports commissioner. While George has deep sports experience, his biggest asset is his ability to listen, connect with diverse groups, find common ground, collaborate and navigate an evolving landscape. We believe George's overall skills and experience will become even more prevalent in college sports leadership."
Kliavkoff takes over at a crucial time for the Power 5 conference, whose media rights deals with ESPN and Fox expire in 2023. Scott, who has been commissioner for 11 years, was criticized during this tenure for launching the Pac-12 Network as its own stand-along entity while the network has struggled with distribution to a larger audience. The end result has been less television money for the largely West Coast conference than its counterparts in other parts of the country.
MGM Resorts has had a long history with the conference, hosting or sponsoring several of its championships, including the football championship and the men's and women's basketball tournaments.
"I am thrilled to be the Pac-12 Commissioner," Kliavkoff said. "This is a challenging time for intercollegiate athletics, but I believe these challenges also create significant opportunities. I loved being a student-athlete, and I'm passionate about the doors that college sports and higher education open for young women and men. My job at the Pac-12 will be to help manage the balance between continued academic excellence, student-athlete well-being and an even higher level of athletic achievement."
In a press conference announcing his hiring, Kliavkoff said he was in favor of expansion of the College Football Playoff, a postseason that Pac-12 teams have largely had trouble reaching. His priorities in the new role, he said, include protecting and supporting student-athletes, including name, image and likeness legislation; maximizing revenue, including renegotiating media distribution; and working to make teams more competitive, especially in football.
A proponent of women's sports, Kliavkoff has also served as a member of the Board of Governors of the WNBA and managed the Las Vegas Aces WNBA franchise prior to the company's sale of the team earlier this year to Las Vegas Raiders Owner Mark Davis.
Before joining MGM Resorts, Kliavkoff also led the largest and most profitable division at Hearst Entertainment & Syndication, overseeing the company's interests in cable television networks, including ESPN, A&E, Lifetime and History. Before that, Kliavkoff seved as the first chief digital officer at NBCUniversal, where he set corporate digital media strategy and developed new business models and markets, and was executive vice president of business for Major League Baseball Advanced Media, where he managed corporate development, business development, and baseball's digital media subscription and licensing businesses.
"With this announcement," Kliavkoff said, "I believe I have transitioned from the best job in entertainment to the best job in sports."