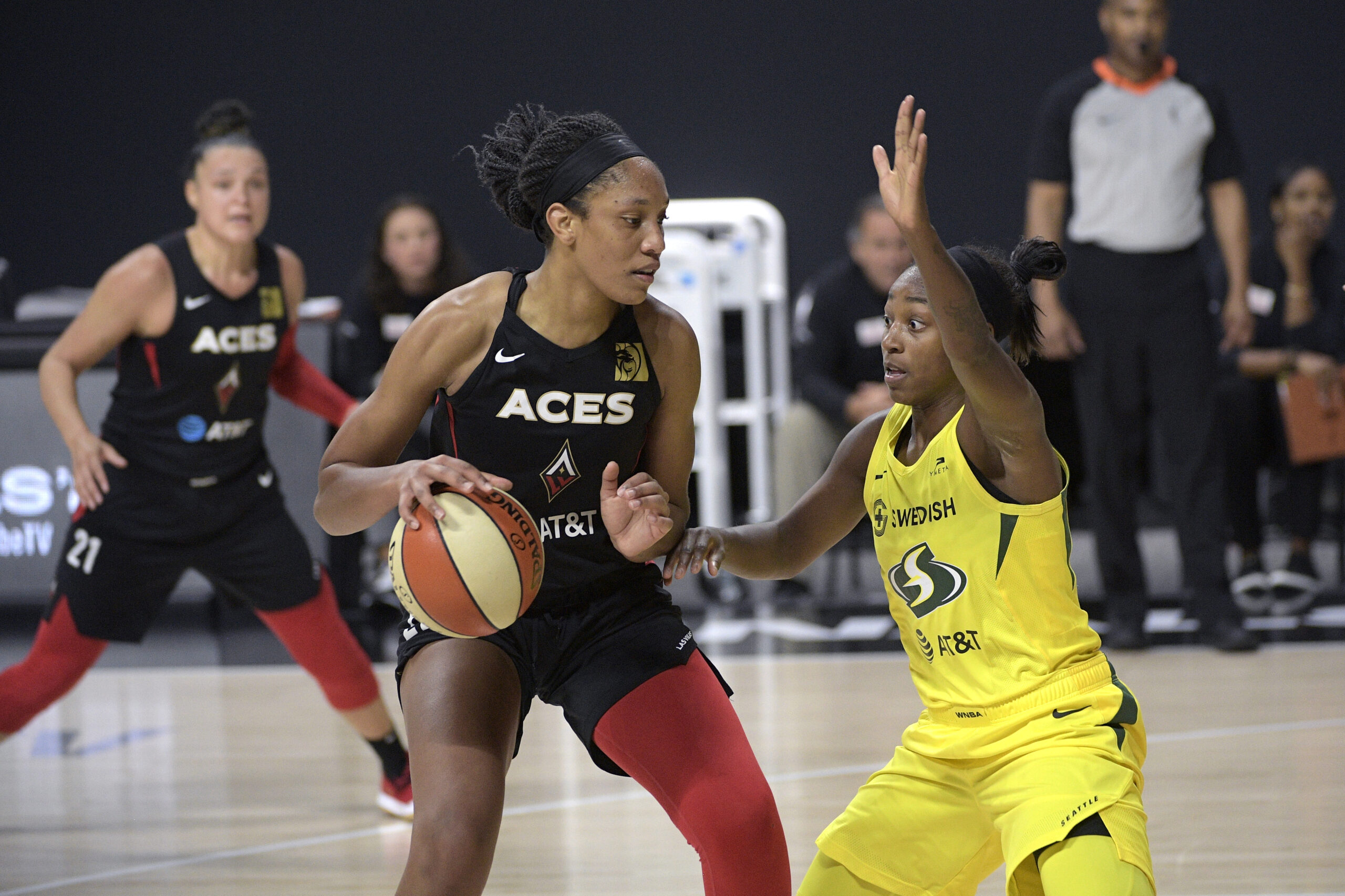 The WNBA's Las Vegas Aces may be on the move next season to nearby Henderson and the new 6,000-seat Dollar Loan Center, home of the Vegas Golden Knights' AHL affiliate.
Golden Knights owner Bill Foley told the Las Vegas Review-Journal that the facility, now under construction, could have the Aces along with the AHL's Silver Knights and a future Indoor Football League team. Foley said that talks have occurred with Aces Owner Mark Davis and that they also are hoping to announce future college basketball tournaments at the venue.
"It's going to be a great venue," Foley said. "We have the space. I think having the Aces here is kind of offseason for the Silver Knights, so it would be great."
The new venue will be at the site of the Henderson Pavilion, an amphitheater that is owned by the city and hosts the Henderson Symphony Orchestra with a 40,000-square-foot canopy style roof. The Golden Knights bought their new affiliate earlier in 2020, the former San Antonio Rampage franchise. Henderson is already the home of the Raiders' headquarters and Aces training facility which are under construction. It will also be the home for the Southern Nevada Sports Hall of Fame.
"We're hoping we'll have opportunities coming here," Henderson Mayor Debra March told the Review-Journal. "… Hopefully the Las Vegas Aces will be a nice addition to our community."
The Aces moved to Las Vegas from San Antonio after the 2017 season. It played home games at the Michelob Ultra Arena at the Mandalay Bay in 2018 and 2019 before last season's 'Wubble' season was in Bradenton, Florida. The Review-Journal reported that the Aces have two one-year options to continue playing at the Mandalay Bay after this season.
"We had some conversations, but that's as far as it's gone," Davis told the Review-Journal. "Nothing imminent at all. The mayor and the Knights brought it up, as far as if there was interest."