The 2023 Pan American Games will feature 6,800 athletes from 41 countries, including 631 athletes from the United States. And for those 631 Americans, the October 20–November 5 event in Santiago, Chile, will take on different meanings.
For USA Boxing and USA Taekwondo, the Pan Am Games serve as a dress rehearsal for the 2024 Olympic Summer Games in Paris. For others such as USA Artistic Swimming, this is a huge opportunity to qualify for the Olympics for the first time in 16 years. And for others, including USA Water Ski and Wake Sports, this may well be the last time they compete at a multi-sport international competition.
No matter the level of funding or national attention, each NGB competing in Chile is hoping the hard work pays off on an international scale. And all 43 of the teams from the United States in Santiago feel the pressure that the Pan Am Games bring.
"November 3 is the most important day of my entire career," said Adam Andrasko, chief executive officer of USA Artistic Swimming, which looks to qualify for its first Olympics since 2008 and can do so at the Pan Am Games. "I wrote a note to my staff on October 3 — one month before the Pan Am Games end — and said 'I hope that you're imagining the greatest feeling of your entire life in this moment, because for four and a half years we've been working on something that I don't think many people thought could happen.' "
USA Water Ski & Wake Sports Executive Director Nate Boudreaux knows his sport won't be in the Olympics next summer. And there's a good chance this will be the last Pan Am Games for his and several other NGBs, as the Pan Am Games are rumored to be moving to a new program to mirror the Olympic program starting in 2027.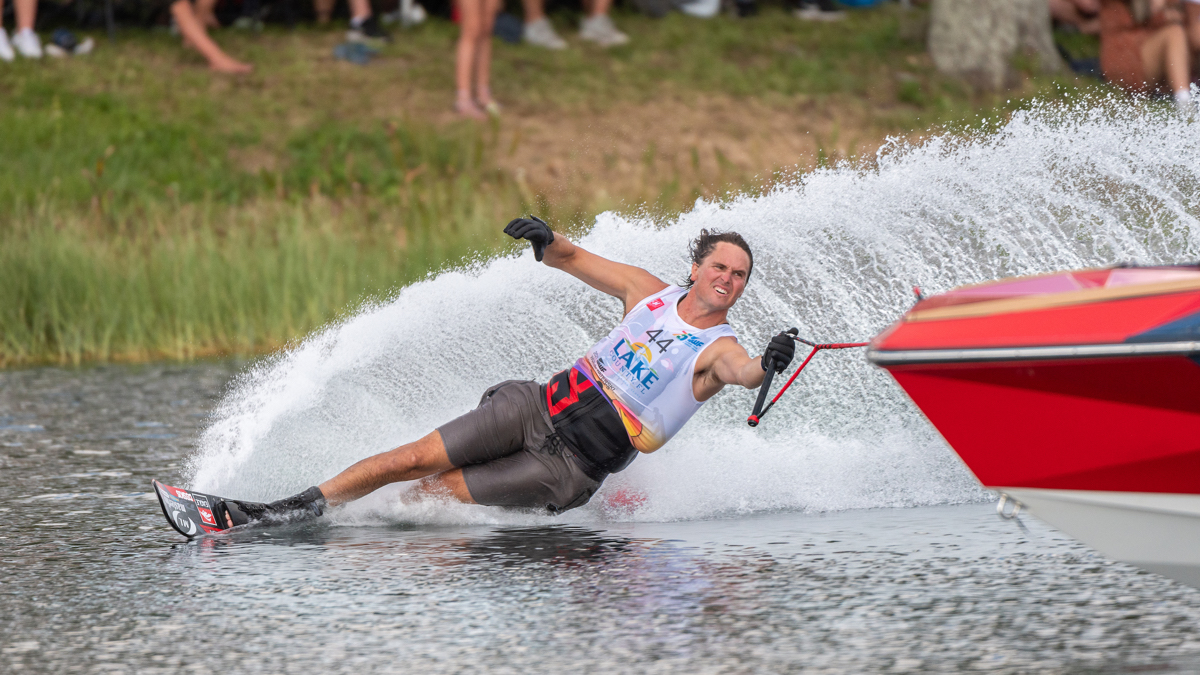 "With us not being an Olympic sport, every four years the Pan Am Games is the pinnacle for our elite athletes to represent the U.S. in a multi-sport games," Boudreaux said. "Every four years is super important, and this one in particular is, given the possibilities of our sport maybe not being in the Pan Am Games moving forward. It could be the culmination of the last one. Our athletes know that. So they're taking a lot of pride in a sense that they could be the last water ski team to represent the U.S."
Boxing's Olympic future is on pause ahead of LA28 but the sport will be in Paris next summer. For USA Boxing, which earlier this year left the IBA to join the newly formed World Boxing, the 2023 Pan Am Games mark the first time in history it can use the event as a qualifier for the Olympics. Boxers in the 11 men's weight classes must finish top 2 in their class to advance to Paris and the two female weight classes must finish top 4 to qualify.
"Pan Ams have never been a qualifier for us, so the fact that this is the first time just makes it a little bit extra special," said USA Boxing Communications and Digital Manager Brian Taylor. "It's a huge opportunity because it's competing against just the Americas, which makes it the best opportunity to qualify before the world qualifiers."
Making Santiago Count
USA Artistic Swimming improved its program over the past four years and has put all its eggs into the Pan Am Games. The team must finish in first place to qualify for Paris. If it doesn't, the team then must place in the top five at the World Championships.
"There are some other sports that have a strong emphasis on these Games, like field hockey for example. But we're in the 16-year drought and this is our best chance to qualify," Andrasko said. "I think we have the most to gain and maybe even the most to lose. But we will have the biggest celebration of any sport on November 3, if it all comes to fruition."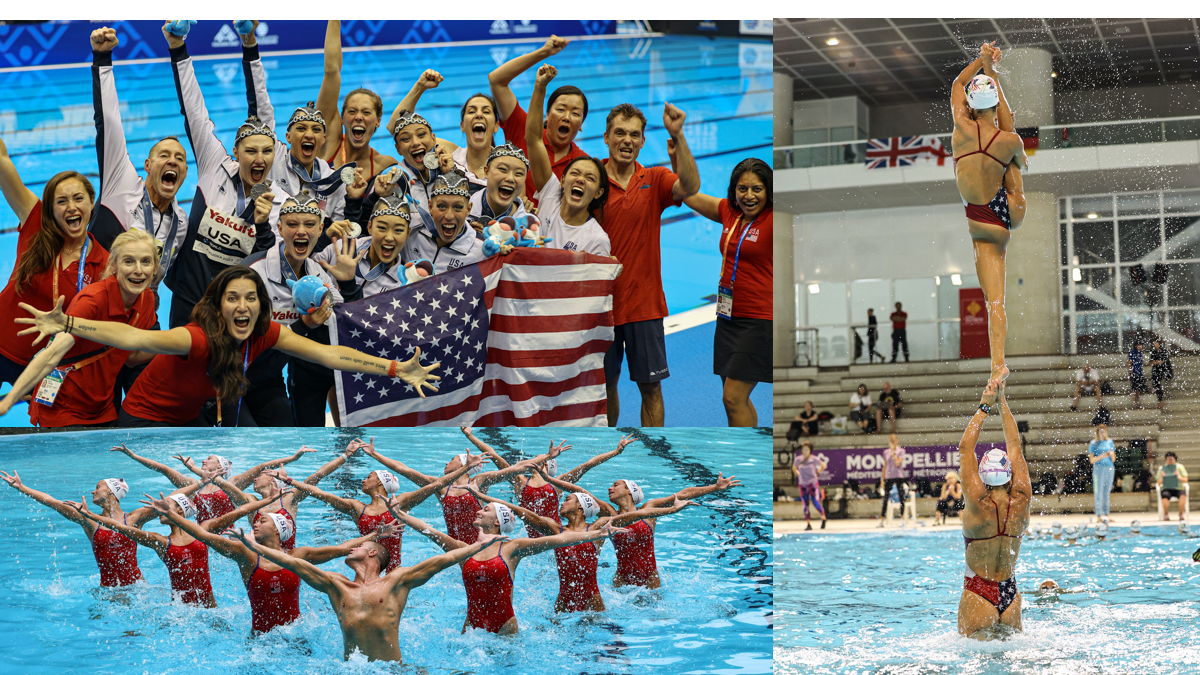 Sports such as taekwondo and boxing don't have as much pressure on them as artistic swimming when it comes to Olympic qualification, but that doesn't mean the Pan Am Games experience is taken lightly. Taekwondo will have a place at both the 2024 and 2028 Olympic Games and Christy Strong Simmons, managing director of events and member programs for USA Taekwondo, is excited for her athletes to compete in Chile.
"We have 12 athletes competing in Santiago and these are all really high-level athletes," she said. "It gives them the opportunity to come up against opponents that, if they qualify to the (Olympic) Games, they may face again. It's also a multi-sport event, so you get to create relationships with athletes from other sports."
For his part, Taylor likes the idea of the American boxers getting international competition ahead of the Games in Paris.
"Our coaches always say the Pan Ams are kind of like a mini-Olympics," he said. "In a lot of cases, it's the first time our athletes are exposed to a multi-sport event. It's a pressure situation, but obviously not as much pressure as the Olympic Games. It's almost like a test event before the Olympics and it gives that exposure and the opportunity to see what it's like."
It's not as rosy an outlook for USA Water Ski & Wake. Boudreaux laments the fact that his athletes likely won't be able to share in the team camaraderie of an event like the Pan Am Games after 2023.
"Representing the U.S. in a multi-sport Games, that's what makes the Pan Am Games so important," he said. "Walking out for the opening ceremonies, our athletes are side by side with these other sports that they see in the Olympics and it just makes us feel included. I know the athletes take a lot of pride in that."
Financial Facets
The Pan Am Games are also a big money event in exposure for athletes and teams that can lead to sponsorships and notoriety around the United States and the world.
"If we become an Olympic team eight months ahead of the Olympic Games, now we get to start talking about it, promoting it, selling our athletes as future Olympians," Andrasko said. "And then that comes with more notoriety from potential sponsors, potential donors. It can help drive membership and bring in more fans. Social media click rates go up — all the things that make money these days. That's the business model that you have to strive toward."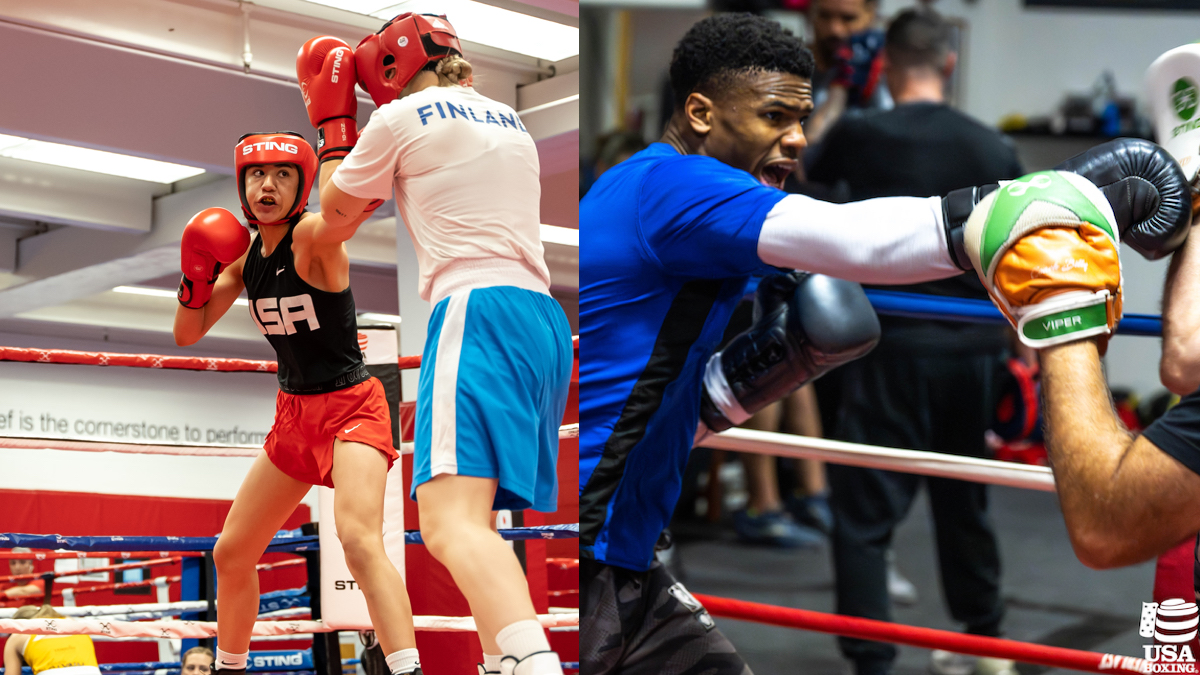 From a media and communications standpoint, Taylor sees benefits for both the individual athletes and the overall organization if USA Boxing is able to send a full squad to Paris.
"It's a huge opportunity to have that extended time to be able to tell their story, to be able to get the sponsors," Taylor said. "It's the opportunity to get their faces out there and have six or seven months to market these athletes because they have qualified. There's a big difference in saying somebody is an Olympic hopeful and an Olympian."
While some sports use the Pan Am Games to build their brand, a lot of smaller NGBs need the spotlight the event provides to get eyeballs on their sports to generate more fans and sponsor dollars.
"The exposure is really big for the athletes. They're side-by-side with gymnasts and basketball players and all the other higher profile sports," Boudreaux said. "We don't get any high-performance funding from the USOPC. We do get some administrative funding to help with the overall business operations of the sport, so that's all beneficial. If that funding were to go away, our sport would still be fine. We would just have to move some things around on the budget in order to continue to do what we're doing."
The Times Are Changing
Rumors are swirling around the NGB community that starting with the 2027 Pan Am Games in Colombia, the event will have a sports program that mirrors the Olympic Summer Games. Should those reports be confirmed, the following sports would be left out of the 2027 Pan Am Games: bowling, dressage, racquetball, artistic roller skating, inline speed skating and water skiing/wakeboarding.
For those who have relied on the Pan Am Games as a showcase event, the change would be a huge blow. It is a painful subject for Boudreaux, who became somewhat emotional while discussing the future of his NGB. It's compounded by the fact that he will be leaving the organization to work for Drum Corps International at the conclusion of this year's Pan Am Games.
"It would be disappointing if we were to move off the Pan Am program; not only for the financial reasons, but we would lose a very high-profile opportunity for our athletes and sport," Boudreaux said. "Everybody tries really hard to advance their sport. We want as many eyeballs on our sport as possible. And this is just one additional roadblock that we have to maneuver around. So, it's not the end of water skiing competitively around the world, it's just another minor roadblock."
Andrasko acknowledges the hurt for those left out. He points out that it's happening at the Olympic level right now with breaking and sport climbing being introduced in Paris at the expense of baseball and softball and karate, which were at the Games in Tokyo.
"I will commiserate with some of my smaller NGB counterparts because if you take away the Olympic Games or, in this case, the Pan Am Games, it hurts their fanbase," Andrasko said. "What you're seeing is an evolution of sport and the IOC moving toward sports that drive viewership and fandom and that are exciting and entertaining. So some sports are going to be replaced and I won't say by a "better" sport, but maybe by a sport that's more exciting."
Boxing seemingly appears to be safe for the LA28 docket, but has yet to be confirmed after IOC President Thomas Bach stated earlier this year that a move away from the IBA would secure the sport's future.
"While we're not officially on the program for LA28 yet, I think we're all pretty confident we'll be there," Taylor said. "We are very focused right now on Paris, but then we're also focused on L.A. and getting that confirmation that we're in there. I think once we get that confirmation, we'll breathe a little bit easier."
Taekwondo is safe for 2028 and Simmons is excited for her athletes to experience the Pan Am Games as they prepare for the Olympics.
"It's always been a high priority for USA Taekwondo to be at that event and be representing the United States," Simmons said of the Pan Am Games. "You only find (that village experience) at the Games or at this event. I've talked to athletes who have gone through the Olympic Games and Pan Am Games and they talk about the relationships that started there and still exist after they're done competing."