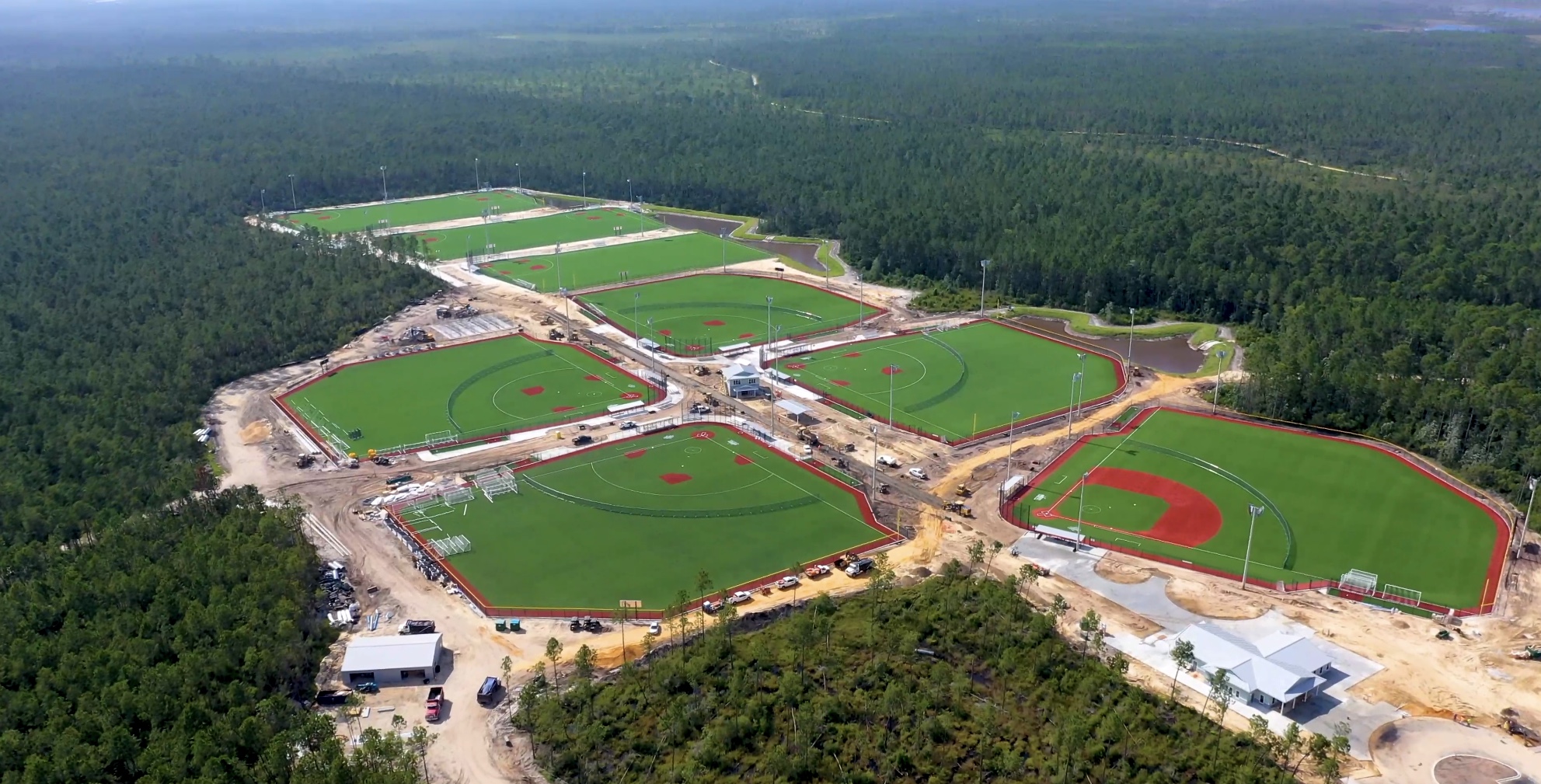 Publix Super Markets has signed a new deal to become the title sponsor of the outdoor fields facility at the Panama City Beach Sports Complex, which will be re-christened as "Publix Sports Park" at Panama City Beach.
Publix Sports Park is a $41 million-dollar facility with nine turf fields, four natural grass fields, dedicated tournament buildings and two championship fields with seating for up to 1,500. The complex hosts soccer, lacrosse, rugby, football, baseball, softball and other youth and amateur events. During the five-year term of the partnership, Publix will also be the presenting sponsor of Visit Panama City Beach's "UNwineD" event.
"We are extremely honored to announce this partnership between Publix and Visit Panama City Beach," said Dan Rowe, Visit Panama City Beach president and chief executive officer. "With this valuable support from Publix, a company known throughout the region for its community involvement, the park is poised for success as we continue to establish Panama City Beach as a top destination for sports tourism."
In 2019, the complex hosted 80,000 visitors and filled 120,000 room nights. Between April and September 2021, the park hosted 26 tournaments, which brought in more than 1,600 teams consisting of 22,5000 athletes, before another 43 tournaments between October and December 2021.
"Since opening, the facility has exceeded expectations because of the strong teamwork between Bay County, the Tourist Development Council and Sports Facilities Companies," said Jason Clement, Sports Facilities Management founder and chief executive officer. "Including Publix is like adding a hall-of-fame teammate to the middle of the lineup. Their commitment will accelerate every measurable outcome of improving the health and economic vitality in Bay County."