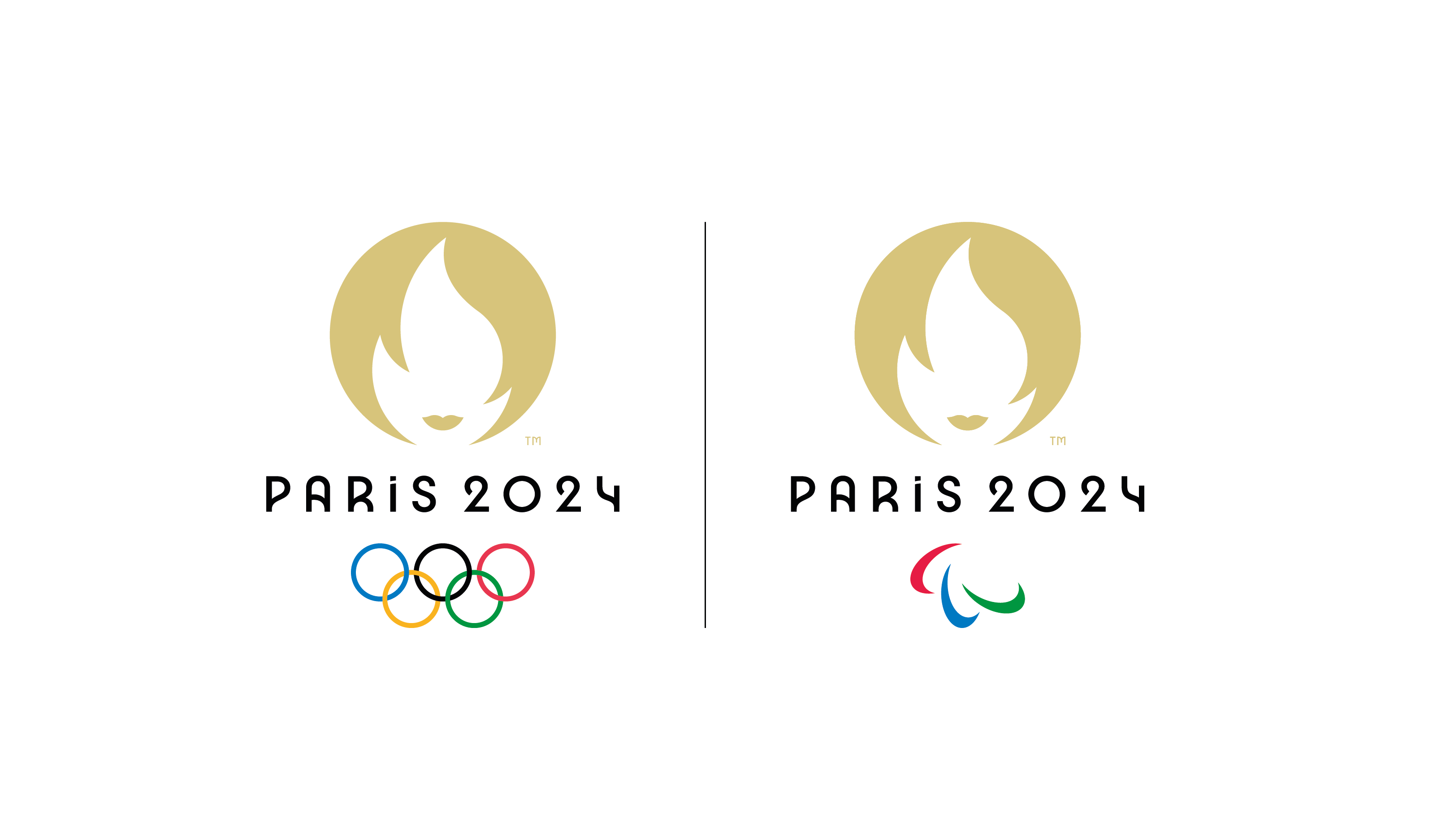 Paris 2024 has unveiled a new emblem for its upcoming Olympic and Paralympic Summer Games that combines images of a gold medal, the Olympic flame and Marianne, the French feminine image that organizers say embodies the revolutionary spirit of the event. For the first time since individual Games have commissioned their own logos, the image will be the same for both the Olympic and Paralympic Games.
Notably, Paris 2024 removed an image of the Eiffel Tower that had been part of the organization's marking since the bid phase. But Paris 2024 President Tony Estanguet said the timing was right for a new look. "The handover of the flame from Tokyo 2020 to Paris 2024 is approaching fast and we have decided to opt for an emblem that portrays our vision of the Games," he said.
Paris 2024 unveiled the new markings with an event that featured more than 700 runners, led by Olympic and Paralympic medalists including Renaud Lavillenie, Nantenin Keita and Sarah Ourahmoune. The athletes ran through different parts of Paris and Seine-Saint-Denis, depicting the outline of the new emblem, which was revealed on a big screen at 8:24 p.m., or 20:24 in European time.
The medal, flame and face images are designed to embody the spirit of the Games, organizers said. "These symbols sketch out a face that embodies our ambition of putting people at the heart of the Games," Paris 2024 announced in revealing the emblem. "The Paris 2024 Games will break new ground in terms of openness, accessibility and proximity. In being more open, participative and inclusive than ever before, these Games will give everyone a role to play and make spectators a part of the action."