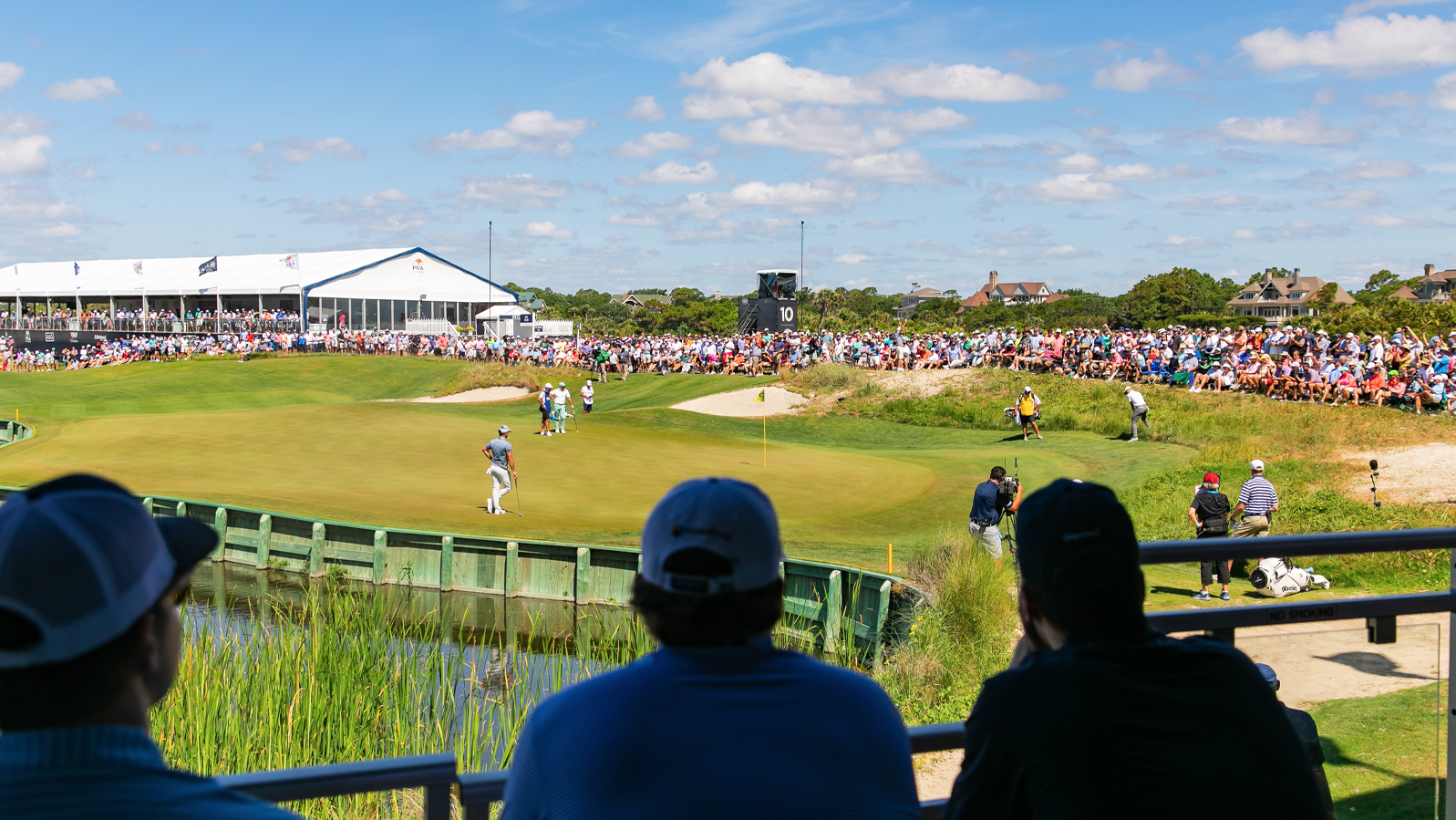 The PGA of America has announced a strategic partnership agreement with Legends to operate and elevate on-site, online, licensing and corporate merchandising for the PGA Championship, Ryder Cup, KPMG Women's PGA Championship and KitchenAid Senior PGA Championship.
As part of the transition, the PGA's merchandising and licensing department will become part of the Legends Global Merchandise group. The PGA's new e-commerce solution allows fans to shop a larger online product selection than ever before. Additionally, in late 2022, PGA members will be able to utilize the e-commerce feature by creating online stores for their golf facilities and pro shops.
"Given Legends' experience and expertise, this partnership is a great opportunity for the PGA of America to advance our merchandising strategy for spectator championships, where there is growing demand," PGA of America President Jim Richerson said. "Bringing in Legends to handle this expanding area of our Association is a logical next step in these efforts."
With this partnership, Legends Global Merchandise will utilize its vertical capabilities, extensive data and analytics to accelerate the growth of the PGA's merchandising.
"The PGA of America has an incredible platform of storied spectator championships and vast PGA Member facilities with passionate followings that will benefit from an elevated merchandise solution," Legends Co-President and Chief Operating Officer Mike Tomon said. "With PGA's merchandise team integrating with Legends Global Merchandise, together we will deliver a seamless omnichannel experience on-site and through e-commerce to build a dynamic merchandise approach for the future."