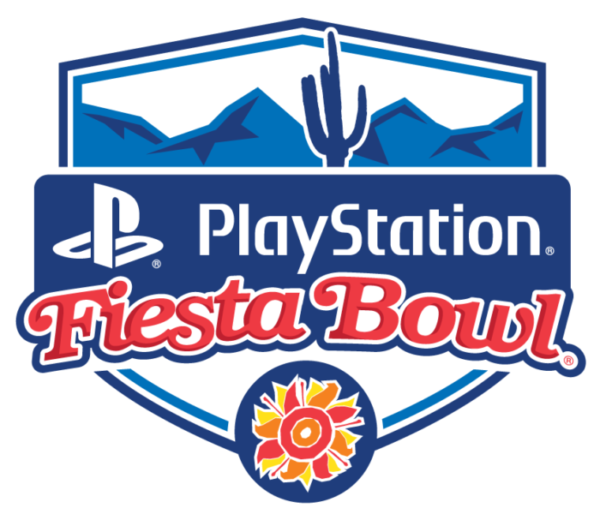 PlayStation has renewed its multiyear agreement with ESPN and will return as the title sponsor of the Fiesta Bowl. The annual event, one of the College Football Playoff New Year's Six bowl games, will be held on January 1, 2019, at State Farm Stadium in Glendale, Arizona.
"PlayStation has been an unbelievable partner over the last two years. Its brand personality and everyday audience match what we're aiming to connect with," said Fiesta Bowl Executive Director Mike Nealy. "PlayStation is fully on board and actively participates with all of our organizational activities in and around the game. We look forward to many more years together."
As part of the deal, PlayStation will serve as the official gaming and virtual reality sponsor for the CFP and its New Year's Six. ESPN will again collaborate with PlayStation on multimedia content integrations across ESPN programming during the bowl season and throughout the regular season.
"We are thrilled to be partnering with ESPN to sponsor the Fiesta Bowl, one of the most exciting and highest-ranking college football games of the year," said Eric Lempel, senior vice president of global marketing at Sony Interactive Entertainment. "As entertainment leaders, this collaboration gives us the opportunity to tap into the shared passion for invoking the extraordinary that both college football and video games elicits. We are honored to participate in this unique activation that builds upon their love of the game."
PlayStation will also be integrated into game-week activities. PlayStation game characters and the PlayStation gaming truck have appeared at events in the Phoenix area such as players lounges, team community service projects, media days and pregame parties. Last year, the university bands came together to play a medley of scores from PlayStation games during the halftime of the PlayStation Fiesta Bowl.
A nonprofit organization, the Fiesta Bowl also hosts the Cheez-It Bowl, which will be held at Chase Field in Phoenix on December 26.