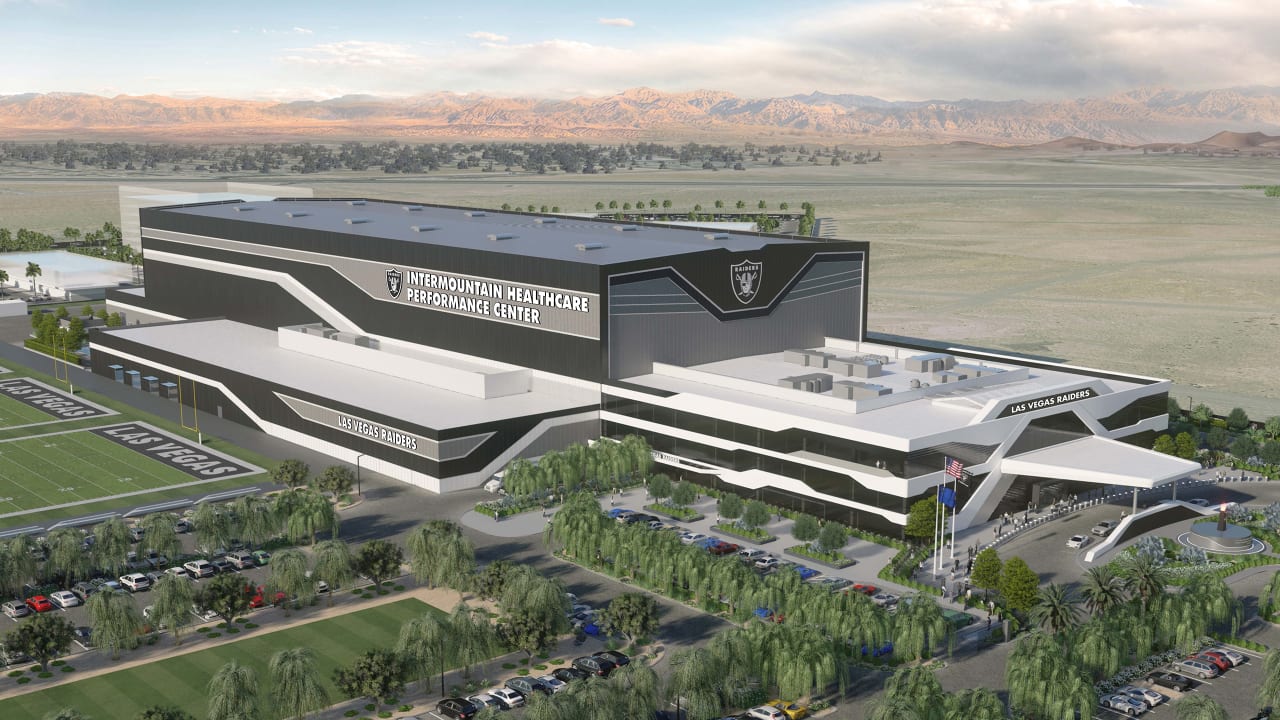 The NFL's Raiders, ahead of their imminent move to Las Vegas, have signed another naming rights sponsor for the team's arrival in Nevada, this time with a healthcare provider whose name will adorn the team's practice facility and team headquarters.
The Intermountain Healthcare Performance Center will open in the summer of 2020 and is named for the Utah-based organization. The facility in Henderson, Nevada, will house the team's corporate offices as well as their football and business operations.
The headquarters will include a 135,000-square-foot office area, along with a 150,000-square-foot field house that will house one-and-a-half indoor football fields. There are three outdoor fields and a 50,000-square-foot performance center. Local government officials say there will be 250 jobs created by the facility.
"We are thrilled to be a partner with the Raiders as we focus on community health," said Marc Harrison, Intermountain Healthcare president and chief executive officer. "We are committed to working together to bring many positive, vibrant and sustainable health programs to our communities. With this partnership, Intermountain Healthcare is working to extend its mission to more people—expanding in ways that help people live the healthiest lives possible."
Intermountain Healthcare is a regional system of 24 hospitals and 215 clinics along with other services in Nevada, Idaho and Utah.
"We are pleased to welcome Intermountain Healthcare as the naming rights partner for our new state-of-the-art performance center," said Raiders President Marc Badain. "Together, we are aligned in our investment in outreach programs and are committed to improving community and civic health through multiple platforms."
In addition to Nevada, the Raiders plan to have a marketing presence in Utah with the move to Las Vegas in 2020. The organization will base their training and business operations in Henderson and play their home games at Allegiant Stadium on the Las Vegas Strip.